Best Muscle Cars
Ford Mustang Mach-E First Hits Europe Before America
By
|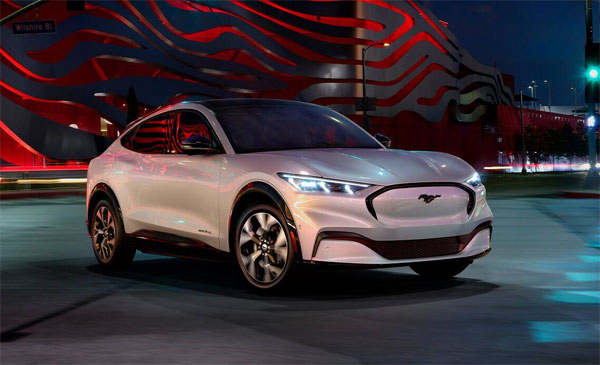 By Dave Ashton
As muscle and pony car fans, we are generally more interested in the Mustang Mach-E for how the vehicle will progress in the next few years, rather than be excited about an electric version of the Mustang. Performance EVs are slowly dripping into the mainstream, but the main fascination with the Mustang Mach-E is that it's borrowed two cherished names of classic pony cars for an electric SUV.
Some have simply face palmed the idea, while others may think, give the thing a chance and see what happens. Either way, a discussion over at the Mach-E Club forum outlines an interview with Jason Mase, head of Ford Electrification Marketing Strategy, with the main takeaway stating the Mach-E will hit European shores before the US. That's going to be the fourth quarter of 2020 for the US, where the First Edition, Select, California Route 1 and Premium models will be available, with the GT Performance version coming sometime in 2021.
The EV is going to be available with a variety of leasing options, one of these being to return the vehicle at the end of the lease period, for various federal EV tax incentives. All fine and dandy if you like the idea of an all electric Ford SUV, but this new vehicle has borrowed two classic car names, one of these from a vehicle that has been a classic pony car for over 50 years. In this respect, comparisons are going to be made.
Is the new vehicle worthy of the name? Is it going to be the new evolution of the Mustang or Mach? Questions, questions…..
V8 Mustang or V Hate Mustang
There's already a lot of dissension in the ranks with the Mustang Mach-E. Things like, 'it's not a proper Mustang','a Mustang can't be an SUV or an EV','A Mustang doesn't have a 'frunk' and so on. Legitimate reactions, especially if you've been a Mustang fan for decades. The reactions would be exactly the same if any other car maker stuck a classic model names on a new EV SUV. A Dodge Charger EV, a Corvette SUV and so on.
You can understand the point of view of Ford. EV's are the way things are going, so why not bring some heritage to the new vehicle, while also making the owner feel like they are part of a long and rich history of Mustangs. A particular scenario – someone with a few kids who would love a Mustang, but can't justify it for the family. They need some sort of SUV, so why not kill a few birds with one stone and get an EV to cover their eco-credentials, a SUV for the family and the street cred. of a Mustang. The first two boxes are ticked, but it's not a real Mustang, in the sense of a performance pony car.
Two lines of thinking
Which brings us to the next bunch of years where we will see the Mustang Mach-E make or break. The Mustang could branch off into the traditional, high-performance V8 versions and regular EV pathways. A specialist vain for V8 power and one for electric for the next decade, then see what happens.
The changes are obviously not going happen overnight. Years of slow transition as everyone acclimatizes to the new ideas. There's even been renderings of a possible high-performance Mustang Mach-E, as below from X-Tomi Design showing more of a GT500 version of the Mach-E. A glimpse into a performance version, rivaling the Tesla model Y.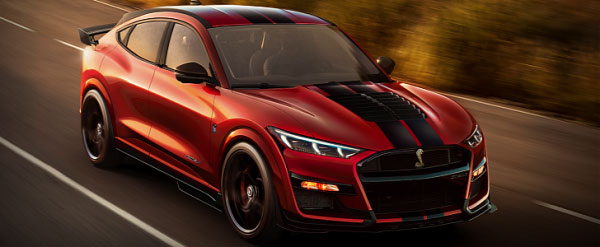 Another way of thinking is the current V8 Mustangs will eventually be completely replaced by EVs and become classics in their own right. Recently shown when CEO of Barrett-Jackson auctions, Craig Jackson landed VIN 001 of the 2020 Ford Mustang Shelby GT500 for a cool $1.1 million, with the proceeds going to charity. Classic status already.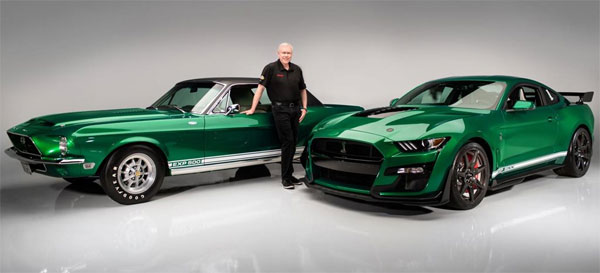 Let's see what the Europeans think first
So, back to the original point. It makes sense to test out this new platform in Europe first off, as the Mustang GT has sold amazingly well over there with no preconceived conceptions of what a Mustang should be. The sales success in Europe has come from the Mustang being a great performance car, with more raw sensibilities, a great price tag and an exciting alternative to the usual European fare.
Plus, the Mustang Mach-E will be simply seen as more of an alternative to other EV SUVs in Europe, rather than an aberration of a classic name. Having Mustang in the name will simply be seen as being a bit more cool than owning something with a bunch of letters and numbers. I wouldn't even be surprised if Ford eventually sell more abroad than in the US.
There's a good chance the Mustang Mach-E could be a resounding hit. Some cool, pony car Americana wedged into a EV SUV. With 255, 282, 332, and 459 HP options available, a range going from 210 miles to 300 miles and with prices estimated to be around $44,895 and $65,500. It could also be just like the regular Mustang, the most power around for your buck.
Let's just sit back and see how Ford play this one out.
Donate To Fast Muscle Car
We spend a lot of time bringing you muscle car content. If you would like to donate something to help us keep going, that would be fantastic.