Best Muscle Cars
1969 Plymouth GTX: The Gentleman's Muscle Car
By
|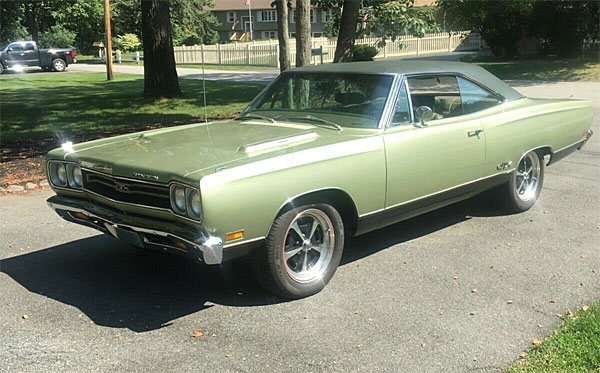 By David Ashton
VIN: RS23L9G205224
Engine: 440ci. V8/ 375 hp
Transmission: Automatic
Mileage: 12,346
Color: F3 Light Green
Price: $50,000.00
When talking about fire breathing muscle cars, it's not often the word 'gentlemen' gets slotted into the sentence. Usually a muscle car is perceived as a performance vehicle with its calling card being straight-line speed. Gentlemanly vehicles usually denote an arm chair-like ride, still with plenty of horses under the hood, but only there to waft you along in leisurely comfort.
However, back in the day, the Plymouth GTX married the two concepts. Based on the mid-sized Plymouth Belvedere(the Belvedere GTX in 1967), from 1967 to 1971 the GTX could be bought with a 426ci. Hemi or 440ci. V8, with the latter being able to hit a quarter mile in 15.2 seconds, with a 0-60mph of 6.5 seconds. Not too shabby for the day.
In 1968 the GTX B-body got it's full muscle car credentials. Mainly as a more luxurious version of the Plymouth Roadrunner. 1969 was the last year of convertible versions of the GTX, with minor design changes in 1970. 1971 saw a more rounded fuselage, echo'd on the Roadrunner, with the name running on from '72 to '74 when any Roadrunner was ordered with the optional 440 engine to the Road Runner GTX. This '69 version came standard with a 440 engine and TorqueFlite automatic transmission, while being an optional extra on the Roadrunner. The trim was from the Sport Satellite, with a hardtop having no B pillar.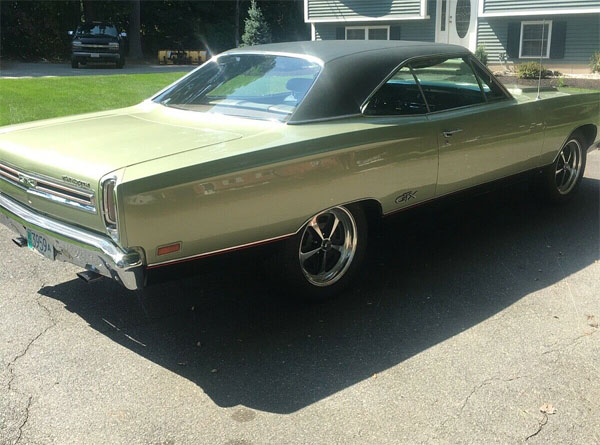 This example, currently for sale on eBay, is being sold at roughly market value and apparently comes from somebody's personal collection. It's thin on the ground with details, with only a shot of the VIN number which you can check at the top of the page. The car has had one repaint, with a newly rebuilt engine(no mention of being original), adding Edelbrock heads.
The car is clearly in excellent condition both inside and out and a great example of the breed. But, as per usual, documentation will need to be seen, thoroughly checking out the vehicle in person and evidence of its back history. There's also the concern that the seller has a '0' sell history, which isn't always the best indicator.
If everything checks out on this GTX, it could be a nice little collector's item. It has the looks, appeal and power of a Road Runner, with that extra level of luxuries.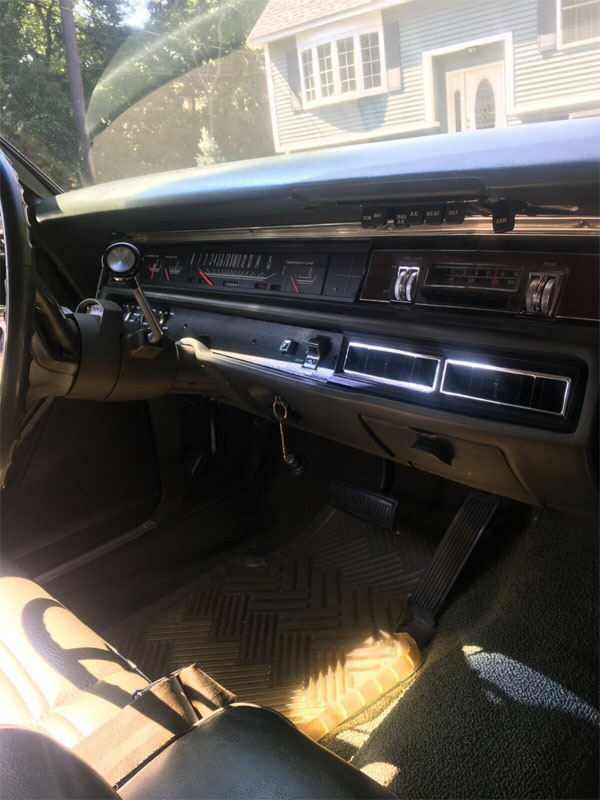 Donate To Fast Muscle Car
We spend a lot of time bringing you muscle car content. If you would like to donate something to help us keep going, that would be fantastic.