News
Muscle Car Talk: Buying A Modern Muscle Car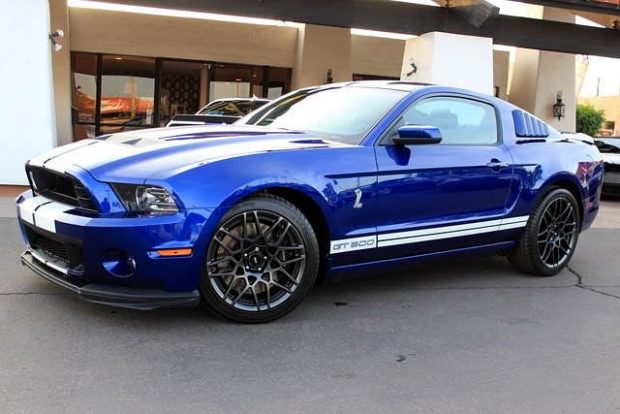 By Mark Weisseg
A new muscle/pony car purchase these days is arguably simpler than in the past. There are less options now when it comes to brands and models, but there is still much to consider.
First, let me tell you what I looked at before buying this Mustang. I looked hard at the Challenger Hellcat because I liked the straight forward speed. I turned away because they were a bit too bulky for me (just a personal preference). I sat in one at the Chicago car show and the head room was tight for this six foot three frame.
I see a lot of them already up for sale and that gets my attention. Why are people shelling out 75k and up and then selling them sometimes after a year? So, I passed.
Then, I looked at a '65 or '66 Dodge Coronet with a 440 V8 and a 727 transmission. I loved the car but I have a '69 Road Runner now and it was too much in that era without creature comforts for this big boy. So, at the Chicago show I sat in a new Mustang. Now, I have an 05 Mustang GT and love the car so I was tempted to step up. Plenty of head room and plenty of room for my 265 pounds of bulk. It had my attention but the GT350 is going through what the Challenger and Charger did when it first came out. It was hard to get one and if you did the dealer winked and said there would be a premium attached to the sticker and that always made me an angry Cub Scout.
So, I did some homework and found the 2013 and 2014 Mustang GT500 Shelby Cobra SVT with only two years and the monster 5.8 Supercharged engine. After that it was the 5.4 or the great Coyote 5.0 engine.
Well, I started looking for them and they were out there but like all used street legal race cars they were either beat hard or they had thousands of miles on them and the price was way out in the left field seats. I scoured the net alot looking for one I would really would like to drive.
I found a black one with white stripes that looked good until I discovered all four wheels were used for bumper guards on curbs and the rear bumper had all kinds of minor dents and scratches. I was really bummed as I thought this was the one. So, after I threw a pity party for myself I started looking again and this one popped up. I made the calls, did my due diligence and swung a deal I am happy with. It is loaded with all the goodies you would expect and I am excited about the six speed transmission along with that 662 horsepower and big torque.
Now, what do I do with my beloved pampered 2005 Mustang GT? I don't know really. I love that car deeply and would like to keep it and can if I desire but I hate for it to sit not being used. But, that is my problem with the entire collection. I always force myself to drive something because I love them all but it's hard to constantly switch cars and trucks.
It takes me a minute or two just to remember where does the key go, where is the wiper switch and so on. You might laugh but it's true. I promise this is a great car but all of my cars and trucks are great or I would not own them. I just walked by the GT a while ago and that car looks ready to go, but so does my other vehicles. This is much harder than I thought but it is my world. My dreams have almost all come true and this Mustang was on my radar until the Hellcat came along. I love Mopar's with power but deep down I love them all.
With your own car purchase, it will take a lot of due diligence, perseverance and negotiation to get what you want. Even after you have laid down the cash and driven home, you may still think of other options, but the main takeaway is to love what you have bought like an adopted child.
More Muscle Cars For Sale – http://fastmusclecar.com/muscle-car-for-sale/
Donate To Fast Muscle Car
We spend a lot of time bringing you muscle car content. If you would like to donate something to help us keep going, that would be fantastic.
Muscle Car Talk: Buying A Modern Muscle Car

,

10.0

out of

10

based on

1

rating