Best Muscle Cars
Guide to the C7 Corvette: Key Points You Need to Know
By
|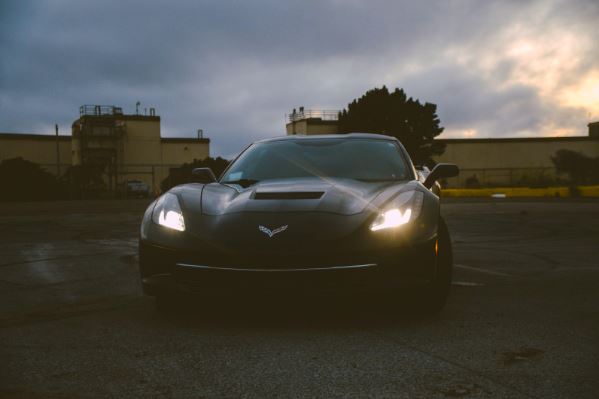 Copyright: Justin Luck on Pexels | License: CC0 Public Domain
The Chevrolet Corvette has always been synonymous with American muscle and exceptional performance. The C7 Corvette, produced from 2014 to 2019, took this iconic sports car to new heights. With its striking design, powerful engine options, and cutting-edge technology, the C7 Corvette became a favorite among enthusiasts and automotive aficionados alike. In this comprehensive guide, you'll find the key points you need to know about the C7 Corvette.
1. Bold and Aerodynamic Design
The C7 Corvette's exterior design is a testament to its aggressive nature and pursuit of aerodynamic excellence. From the sculpted lines to the powerful stance, every element of the C7's design serves a purpose. 
The sleek and curvaceous body not only enhances its visual appeal but also improves its performance by reducing drag and increasing stability at high speeds. The bold front grille, striking headlights, and prominent air vents further emphasize the Corvette's commanding presence on the road. 
If you want increased performance, there are many C7 Corvette parts and accessories that can help you with that.
2. Powerhouse Performance
Under the hood, the C7 Corvette boasts a range of impressive engine options that deliver exhilarating performance. The standard engine is a 6.2-liter V8 that produces 455 horsepower and 460 lb-ft of torque. 
For those seeking an even more thrilling experience, the Z06 variant is equipped with a supercharged 6.2-liter V8 engine generating a jaw-dropping 650 horsepower and 650 lb-ft of torque.
This extraordinary power enables the C7 Corvette to accelerate from 0 to 60 mph in just 3.7 seconds, providing an adrenaline-fueled driving experience like no other. 
3. Advanced Technology and Connectivity
The C7 Corvette is not only a beast on the road but also a tech-savvy machine. It offers a host of advanced features to enhance your driving pleasure. 
The Chevrolet MyLink infotainment system provides seamless connectivity, allowing you to access navigation, music, and hands-free calling effortlessly. Additionally, the Head-Up Display (HUD) projects vital information, such as speed and navigation directions, directly onto the windshield, ensuring your eyes remain focused on the road. 
The available Performance Data Recorder (PDR) lets you capture and analyze your driving performance, providing valuable insights for track enthusiasts.
4. Performance-Oriented Interior
Step inside the C7 Corvette, and you'll find a driver-focused cockpit designed to deliver maximum comfort and control. 
The ergonomically designed seats provide excellent support during spirited driving, while the intuitive placement of controls ensures easy access to essential functions. The flat-bottom steering wheel enhances grip and manoeuvrability, allowing you to maintain full control in any driving situation. 
With its refined craftsmanship and premium materials, the C7 Corvette's interior exudes a sense of luxury, complementing its high-performance capabilities.
5. Magnetic Ride Control
One of the standout features of the C7 Corvette is its Magnetic Ride Control suspension system. 
This advanced technology adjusts the suspension damping in real-time, delivering a smooth and comfortable ride on daily commutes while also providing exceptional handling during spirited driving. 
The system uses magnetorheological fluid and electromagnets to respond instantaneously to changing road conditions, ensuring optimal performance and stability. 
With the Magnetic Ride Control, the C7 Corvette strikes the perfect balance between comfort and agility.
6. Convertible Option
For those who enjoy the thrill of open-top driving, the C7 Corvette offers a convertible variant. 
The retractable power top can be operated at speeds of up to 30 mph, allowing you to experience the exhilaration of the wind in your hair while still enjoying the unmistakable roar of the Corvette's engine. 
The convertible option adds another layer of excitement to an already captivating driving experience.
7. Safety Features
The C7 Corvette prioritizes your safety without compromising on performance. It is equipped with a comprehensive suite of safety features, including advanced airbags, anti-lock brakes, traction control, and stability control. 
The available Performance Traction Management system optimizes grip and stability, particularly during high-performance driving. Moreover, the C7 Corvette's lightweight yet rigid structure provides a strong foundation for enhanced crash protection.
8. Heritage and Legacy
The C7 Corvette pays homage to its rich heritage while pushing the boundaries of performance and design. As the seventh generation of the Corvette lineage, it represents the culmination of decades of engineering excellence and automotive passion. 
From its iconic crossed-flag emblem to its unmistakable roar, the C7 Corvette proudly carries on the legacy of its predecessors while embracing the future of sports car technology.
Embrace the Legacy of the C7 Corvette and Unleash Your Inner Driver!
The C7 Corvette stands as a testament to Chevrolet's commitment to delivering exceptional performance, innovative technology, and striking design. With its bold and aerodynamic exterior, powerful engine options, advanced technology, and driver-focused interior, the C7 Corvette offers an unparalleled driving experience. 
Whether you're cruising down the highway or attacking the racetrack, the C7 Corvette is sure to leave an indelible impression. It's a true American icon that continues to captivate enthusiasts and redefine the boundaries of automotive excellence.
Donate To Fast Muscle Car
We spend a lot of time bringing you muscle car content. If you would like to donate something to help us keep going, that would be fantastic.