Muscle Cars
Top Five Luxury Muscle Cars Of All Time
By
|
By David Ashton
The words luxury and muscle car aren't unusually mutually associated. Back in the day, the luxury market usually went to Cadillac for those who wanted comfort and a huge wallowing boat. The muscle car guys wanted speed and performance and that was usually a more stripped out vehicle. But for a few short years the two integrated, where you could have luxury and performance in one package.
You could argue that the classics of the breed such as a Plymouth Road Runner, a Cuda, Challenger or Chevelle which did come in higher trim levels should be on this list, but this is to focus on those vehicles that were aimed at not the best quarter mile times per se, but to have the muscle and luxury in one. Stripped out and bare bones is not the order here.
1969 Pontiac Grand Prix SJ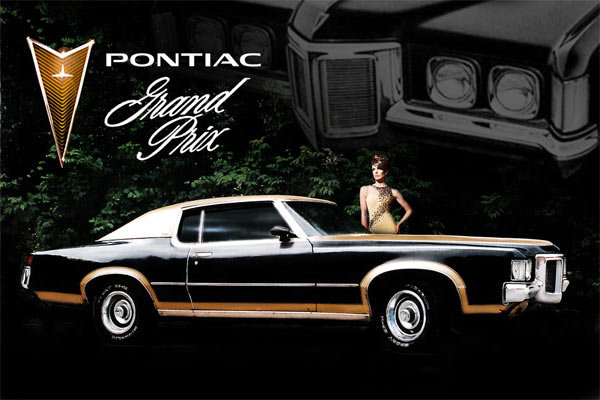 The Pontiac Grand Prix was big all round. A 428ci. engine with around 370 HP, a 118-inch wheelbase and a ton of sheet metal.
John De Lorean signed off the design, which had influences from the Tempest and Riviera. Front-end referenced prewar Pontiacs , with the rear being a hint to the Le Mans family.
For a full rundown of the car, check out Hemmings.com
1970 Chevrolet Monte Carlo SS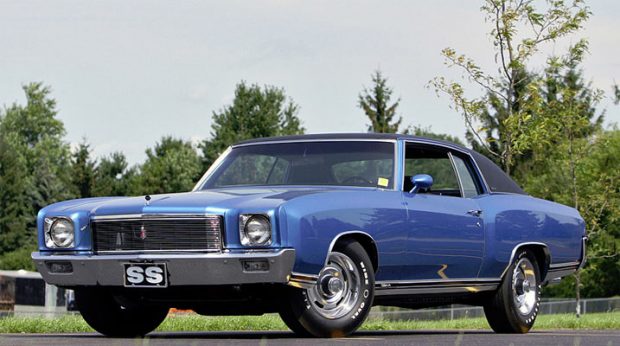 The Chevy Monte Carlo was always more of a luxury ride, until it got its 'SS' badging and a LS5 454ci. engine, which put in the luxury muscle car niche.
You could go from the base model, which had a load of extras options, which countered well, its main rival of the Ford Thunderbird, which cost nearly $5000 at the time.
Dual exhaust system, heavy duty suspension, with antiroll bars, Quadrajet four-barrel carburetor, 10.25:1 compression and hydraulic-lifter camshaft made 360hp.
The 1970 model shared the same deck lid and windshield as the Chevelle, but the 6 foot long hood, round parking lamps were all Monte Carlo.
Options here included bucket seats, centre console and U14 Gauge Package.
1967 Mercury Cougar XR7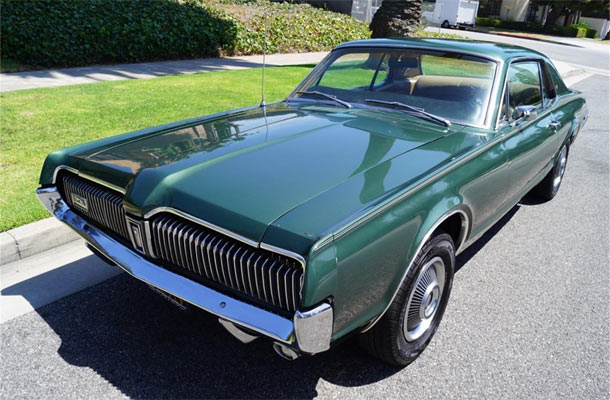 The XR7 seem to have proved its worth in the Mercury lineup as additions came about even up to its seventh generation, but the original is still the best.
Distinctive from its front grille, simulated wood dash and inspiration drawn from the Jaguar E-Type.
The covered headlights used a vacuum canister system to open and close the headlamp doors, discontinued in later models.
The Exar seven also has the advantage of being arguably the cheapest model to buy on this list.
1963 Studebaker Avanti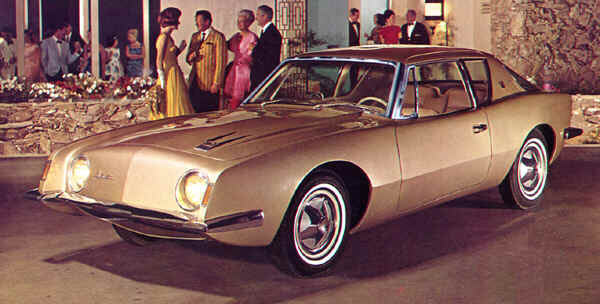 The Avanti always looked, well, kind of different, especially with the lack of front grille.
It was specifically aimed as a personal luxury coupe and came with a fibreglass body and a Paxton supercharged R2 289ci. Hawk engine delivering 240 HP.
It also featured a bottom breather design were air enters under the front of the car rather than through a grille.
It was also a last attempt by the Studebaker Corporation who closed their doors in 1963. only 1,200 were produced.
1967 Buick Riviera GS


Although not as pricey as the first-generation models, the 67 Buick Riviera has the power and comfort to fit well in both the muscle and luxury markets.
Another vehicle to stand against the Ford Thunderbird, the Riviera sported a 430ci. V8, with the GS getting upgraded suspension, Posi-Traction differential and upgraded tires to red lines or white stripes.
Before 30 CI engine made 360 HP with a compression ratio of 10.25:1.
You could have bench seats bucket seats at no extra cost and vinyl and cloth upholstery. Probably one of the best luxury muscle cars of the time.
Around 10,555 GS models of produce this year.
For all muscle car parts – http://fastmusclecar.com/muscle-car-parts/
Donate To Fast Muscle Car
We spend a lot of time bringing you muscle car content. If you would like to donate something to help us keep going, that would be fantastic.
Top Five Luxury Muscle Cars Of All Time

,