Muscle Car
The Ultimate Checklist When Buying a Used Muscle Car
By
|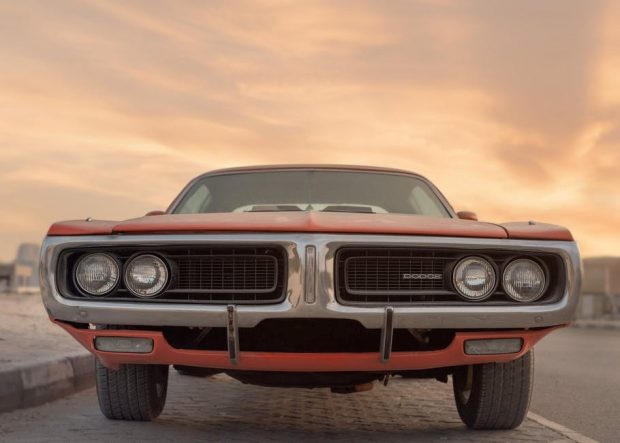 How do you go about buying a Ford muscle car at a friendly price? Here is a checklist to guide you when buying your first budget muscle car.
Looking to buy a used muscle car? We don't blame you.
Few things compare to driving a classic vehicle that's bursting with horsepower. The fact you can pick one up second-hand and save money in the process makes the deal even sweeter.
40 million used cars are sold every year in the US., but only a small percentage of them will have the power and prestige of old muscle cars.
Unfortunately, buying a budget muscle car can be more challenging than garden-variety alternatives. You have to know what to look out for and what you're doing.
Looking for advice on purchasing used muscle cars? Keep reading for a checklist of 6 points that everybody buying one best one possible.
Check Your Expectations
The first thing to think about is yourself. Or, more precisely, the expectations you have of used muscle cars.
You have to be realistic. Most muscle cars have been around for decades. The might've been on the roads longer than you have.
Of course, that's part of their appeal. But it also means they neither look nor drive like a brand new Ford Explorer. In other words, they're never going to be perfect.
Expect a fair degree of wear, tear, and trouble to overcome. Dents, numerous paint jobs and a spot of rust are all standard issues to encounter. Expecting that from the off will save you the heartache in due course.
Check for Rust
Rust is a keyword when it comes to old cars.
You want as little of it as possible on any vehicle you purchase. After all, it's literally a sign that the car is wearing away beneath you; any metalwork that's rusted too much is a genuine safety concern.
As we said before, though, most old muscles have some rust on them. The trick is finding one that isn't overly shot through. A light smattering of rusted metal is okay; anything more and you'll be better off looking elsewhere.
That's difficult to accept when you find a stunning '71 Plymouth Hemi 'Cuda in the junkyard. But, if it's got more rust than a shipwreck, then it isn't worth the hassle.
Check Your Skills
Another key consideration is your own mechanical knowledge.
Muscle cars, as we've duly noted, aren't always in tip-top condition. A car of this nature that both looks and functions well is an exception, not the rule.
Most will need work. Some will need lots of it. Ask yourself this: are you the person for the job?
In other words, make sure you have the skills, tools, money and time to rectify any issues you see. If you do, then go knock yourself out! Get the cheapest hunker going and set about restoring it.
For everyone else, though, purchase one that's more aligned with your experience and resources.
Check Your Budget
This one's just as important. Like most things in life, the best old muscle car for you might come down to money.
Stay within your means. It's no good splurging on any vehicle that falls far outside your price range. It's a recipe for trouble- especially if it goes on to need significant work.
Another consideration here is the resale value.
Making money on old muscle cars is by no means guaranteed! There's most certainly a market for them, but that doesn't guarantee you will make a profit. It's generally safer to assume you'l break-even or lose cash if/when you come to sell it on.
Newer versions of famous muscle vehicles, such as the Ford Mustang are cheaper than the older models. If your budget only goes so far, then consider looking into more recent ones.
Check Your Options
Some of these cars are few and far between. They're old and rare and only appear once in a while. Expect to pay through the nose to get your hands on them.
Assuming you're not set on any particular model, though, be sure to shop around.
Buying the first used muscle car you be a recipe for disappointment. In your enthusiasm, it's easy to skip your due diligence. You risk overspending or failing to notice a heinous issue with the vehicle.
Check multiple sources of muscle cars too- both online and offline. Go to dealerships, auctions, muscle car forums, Facebook Marketplace, junkyards, and so on.
Take your time, and you stand a better chance of getting the right vehicle for the best price possible.
Do a Thorough Test Drive
As you know, not all muscle cars are made equal. In fact, there can be a huge degree of difference between the best and worst of them. The make, model and year of production can all come into play.
Take the car for a proper test-drive is the best way to know what you're buying. Of course, this doesn't apply to people purchasing a project vehicle. For everyone else, though, the test drive can prove revealing.
Pay attention to how to feels and handles. How responsive is it? How easy is it to get into? How does it make you feel? How does it sound?
Don't just go around the block outside the dealership! Get out onto the freeway or ask to take it around a track. Put the car through its paces and let loose on the throttle. Do all that and you'll soon realize if it's the right vehicle for you.
Time to Find Your Ideal Budget Muscle Car
Tens of millions of people buy used cars every year. However, there's a mighty difference between and old Ford Focus and an old Ford Mustang!
Buying a budget muscle car from somebody is a whole new ball game. Buyers have to know what they're doing in order to avoid the plethora of potential problems that can arise.
Hopefully, the tips in this article will help you do exactly that. Want to read more like it? Search 'muscle' on the website now.
Donate To Fast Muscle Car
We spend a lot of time bringing you muscle car content. If you would like to donate something to help us keep going, that would be fantastic.