Muscle Car
5 Mistakes to Avoid When Starting an Online Muscle Car Parts Store
By
|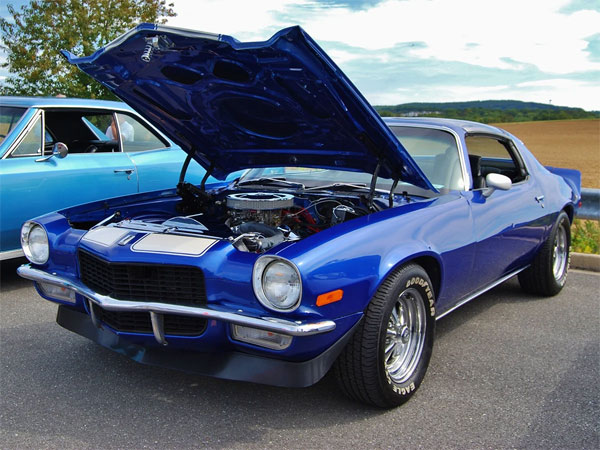 Starting an online store is like the new version of what success looks like. The fact that the world has shifted to a more digital era means that any type of business venture you embark on absolutely must have an online sector to it.
Just think about it… people shop online all the time. Whether it's to buy clothes, shoes, or food, the ease and convenience of not having to leave your home to obtain the items you want and need, are luxuries that everybody is willing to pay for. People are even willing to pay for cars online.
Car buying online has become a huge trend in the auto industry. You no longer have to deal with the overly eager car salesmen trying to sway you to buy this car or that car… people can simply look to see a car they want, check out its car history, and pay for it online. It's as simple as that… from the perspective of the customer.
From the perspective of a business owner, what if you're looking to start an online store for muscle car parts? Just like there are mistakes to avoid when buying a car online, what about if you're trying to start an online muscle car parts store… what mistakes should you avoid in this particular business endeavor?
Well, the world of online shopping puts a lot of pressure on online business owners for the simple fact that you have to work extra hard to gain the trust of customers since you can't interact with them in person. Because you'll be running an online muscle car parts store, quality, safety, and price are going to be of your biggest concerns.
Muscle cars go fast… extremely fast, so you're going to want to make sure you're selling quality muscle car parts to customers to ensure their safety when driving those cars. Your customer base is going to be people who drive muscle cars and people who repair muscle cars, so the quality of your parts is going to determine how well your business does in the market.
Whether you're selling big block engine components, manuals and books, or performance automatic transmissions, it's easy to fall prey to dishonest retailers and suppliers. In starting your online muscle car parts store, you have to be observant of the supplier you choose to get your parts from. Not doing so will cost you time, money, and more importantly, your business' reputation.
Here are some mistakes to avoid when starting an online muscle car parts store.
Buying Parts With No Warranty
When buying your muscle car parts, you want to always make sure it comes with a warranty… Think of the warranty like insurance for that part and if a particular part doesn't come with it, you don't want to buy it. In the eyes of the customer, if you're selling parts that don't come with a warranty, that's pretty much letting them know that they don't have any chance to return or replace the product in case there's some type of product failure.
When you do offer product warranties, it makes your business look more credible and legitimate… And in today's era of online scammers and swindlers, the more you can make your business look credible, the more traffic and sales your business will see.
Paying Too Much For Your Parts
When it comes to finding suppliers of your muscle car parts, it's not going to be easy, simply because it's muscle car parts… Unlike regular car parts, muscle cars have very specific parts needed that you can't find as easily as you can with regular car parts. So you have to do your due diligence to find the right supplier.
You, of course, can't expect to pay a dirt-cheap price for these parts because some of them are pretty rare but you also don't have to make your business go belly-up by paying too much for the parts either. You have to shop around with different suppliers to see which one will give you the best quality products for the best price
Not Building a Fully-Featured Website
In being the owner of an online muscle car parts store, that means you're going to need a website to build your store on. There are all kinds of e-commerce platforms out there that allow you to host and build your website on but in owning an online muscle car parts store, you want to use the best platform to build and host your website on.
By having a fully-featured site, that's not only going to allow you to sell your muscle car parts, but you'll also be able to have a blog page that provides your visitors with helpful information on muscle car parts. By having a blog page with helpful content, this will also help your Google rankings as well. In having your website fully-featured, you're ultimately setting your business up as a helpful resource and the go-to site for all things involving muscle cars and parts.
Not Being an Expert
You've heard people say that anybody can be an online store owner or that anybody can build a website, and that's very true. There are certain things you can sell online and have absolutely no experience in and still be successful with, but selling muscle car parts isn't one of them.
There are online business owners who resell retail items like makeup, home goods, and various other random things, but when you're embarking on an online muscle car parts store, you need to know a thing or two about the industry… in other words, you need to be an expert.
Just imagine a potential customer submitting an inquiry about suggestions on how to fix curb rash or how to store an engine and the best load levelers to use… If you know nothing about the industry, you're not going to know how to answer their questions.
You have to understand that with an online business such as this, visitors to your site may not be ready to buy your parts right then, they just may have a few questions first to see if they want to trust you with their business. If you don't know anything about the business, and especially if you can't answer their question, that's going to do some significant damage to your business reputation.
According to Harvard Business Review, businesses with strong and positive reputations attract loyal customers and they buy more products, which in turn, allows that business to charge a premium. So as you can see, your reputation is going to play a huge role in the success of your business.
Ultimately, if you have no knowledge about muscle cars or their parts, you don't need to start an online business for it, unless you're partnering with someone who is very knowledgeable in the field to help you.
Not Posting Enough Photos of the Parts
As mentioned earlier, your customer base is going to be people who drive muscle cars and people who repair them, therefore, when they come to your site to shop for parts, they're going to want to see high-quality photos of what they're paying for. The last thing you want to do is send a part to a customer that looks nothing like the photos. When posting the photos, make sure to get pictures from as many angles as possible.
Donate To Fast Muscle Car
We spend a lot of time bringing you muscle car content. If you would like to donate something to help us keep going, that would be fantastic.