Best Muscle Cars
The 5 Most Essential Muscle Car Mod Upgrades
By
|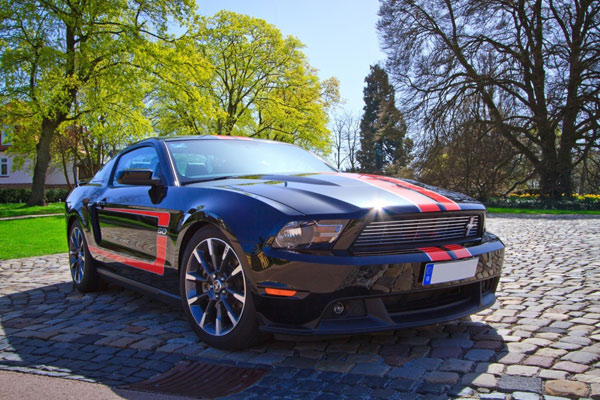 There's a lot you can do to make your car perform better. Find out the five most essential performance car mod upgrades here.
The automobile industry has come a long way since the 1949 Oldsmobile Rocket 88 — the first muscle car. The fad faded in the 70s, making a way for technology and modern speed.
But although times change, some things remain the same. Muscles are making a comeback and the way to make them perform better is with a car mod.
Car mods level-up your vehicle's performance. That means notable improvements to the car ride without major disadvantages to the engine. Don't forget about the tires. You can roll on performance-based tires through all four seasons.
And for internal and external aesthetics, certain modifications add style and comfort.
There's a lot you can do to make your car perform better. Find out the five most essential performance car mod upgrades here.
The Exhaust Is a Car Mod Fav
Common muscle car theology creates the assumption that the exhaust must be loud and harsh. It's just the opposite.
You can enjoy this upgrade without hearing harsh noise from miles away. A good exhaust modification comes with sound enhancements. It also helps the engine run with better fuel-efficiency.
Try a cat-black exhaust for faster acceleration and fuel economy or a full exhaust for an increase in power and sound quality.
Air Intake 
An air-intake system is all about helping your engine get more air and breathe better when needed. Unfortunately, average manufactured filters restrict airflow, constricting engine production. You feel the difference when you drive up a hill or ramp.
Choose an air intake kit with a cone filter. If you're skilled in performing modifications, you can piece your own kit together.
High-Performance Tires 
You should check the wear and tear and air quality in your tires regularly. Tires have a direct effect on fuel economy.
High-performance summer tires are the way to modify. They're cost-effective, versatile improvements that are easy to make. Tire upgrades help a vehicle corner better as well as stop faster after a boost in acceleration.
This mod works well with high-priced vehicles too, in case you're looking for BMW Parts.
Nitrous Oxide
If you're modifying a vehicle for more horsepower, consider nitrous oxide. Although it's common to racer type vehicles, some average cars can sustain the power.
By definition, nitrous oxide is laughing gas. In an engine, nitrous heats, splitting into oxygen and nitrogen. When this happens, a large amount of oxygen becomes available, injecting more fuel and producing more power.
The kit installation happens in one day, but check with a professional first to make sure your car can handle it.
Headlights
Headlights may seem like a minor modification, but the right bulb improves vision and safety.
Consider High-Intensity Discharge lamps. These lights have electric amplifiers with gas-charged bulbs. For that reason, they illuminate brighter than regular car lights.
That makes the roadway more visible when you're driving in areas that aren't well-lit.
Upgrade Your Muscle Car
A good car mod can take the performance of your ride to the next level. Check with other enthusiasts about the best upgrades for your make and model.
Let us help you as well. Check out our muscle car parts and start upgrading today.
Donate To Fast Muscle Car
We spend a lot of time bringing you muscle car content. If you would like to donate something to help us keep going, that would be fantastic.