Best Muscle Cars
The Best Of Chevrolet Camaro Special Editions
By
|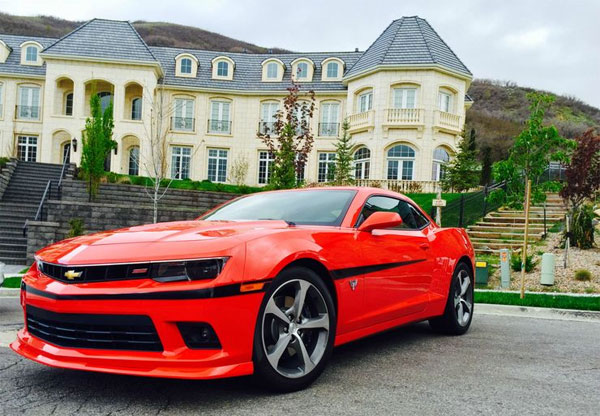 By Dave Ashton
Since the first Chevrolet Camaro was released in 1966 as a straight middle finger to the Ford Mustang, we have seen many variations come and go over the years. These include special edition Camaros, with an added extra something to keep up interest levels or included features you can't find elsewhere.
The guys over at hotcars.com have put together a nice little run down of 15 of the most impressive looking special edition Camaros. Each with a small description of when they were released, price and other interesting information. Instead of regurgitating the article here, it's best to check out the original for the full rundown, with some of the best picks we have decided to feature here.
1969 Chevrolet Camaro ZL1

Although the car may look like a plain Jane, all the beauty or at least grunt was under the skin. Only 69 examples of the 1969 Chevrolet Camaro ZL1 were made, a product of the 'Central Office Production Order' system and was strictly an option package. These Camaros started as a 396-ci./375bhp Super Sports, with upgrades all-round, most notably with the ZL1 427ci. V8, possibly good for 500HP. But, as the sticker price was over $7,200, an astronomical amount for the day, only the rich and influential could apply.
2010 Chevrolet Camaro Transformers Edition

Ok, I admit I am a complete nerd for shortlisting the Transformers Edition Camaro. The standout features mainly consisted of the Bumblebee yellow exterior and a few other aesthetic options, but the Transformers franchise did heaps for bringing the Camaro to the wider consciousness. This cool looking, yellow muscle car, suddenly became the center piece to Hollywood blockbuster movies. Plus, it could turn into a lethal, shooting n' tootin' robot…well, at least on-screen.
In the design stakes, the Camaro held its own against all the other mad looking super cars in the movie franchise. Which means the Transformers Edition is up there through influence alone.
1968 Chevrolet Camaro Z/28 Convertible

When it comes to sheer rarity and exclusivity, you can't beat the 1 of 1 Z/28 Camaro Convertible. You could argue that it's not really a special edition as the car was specifically built for Pete Estes, Chevrolet's General Manager of the time, rather than being a limited bunch of vehicles.
Another product of the Central Office Production Order (COPO) system, this is the only convertible Z/28 in existence and is fully loaded. Standout features are the prototype fibreglass cowl induction hood, dual cross-ram carb., four-wheel disc brakes and powder coated tubular headers. Dressed in Dark Fathom Green, this is one of the most expensive Camaros around.
Donate To Fast Muscle Car
We spend a lot of time bringing you muscle car content. If you would like to donate something to help us keep going, that would be fantastic.