Readers Rides
The 1969 Dodge Super Bee: The Surprise Of Today's Prices
By
|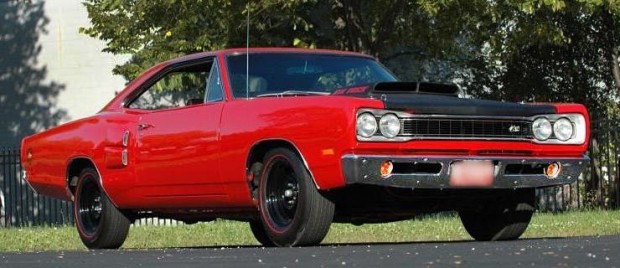 By Mark Weisseg
I saw a similar Bee for sale recently for 60K and I just chuckled. Every time I hear the Super Bee name I think of an old neighbor. Why?
My neighbor was a great guy and a car guy. He had his Father's '34 Chevy in the garage that was all original and was waiting for retirement to restore it to its former glory. Well, one day he walked out of his garage and in an instant a Bee flew right into his ear. He said it hurt and after a while gave up trying to pull the Bee out. Why? Because it was alive and now deep into his ear canal. He said he could feel the Bee moving around in his head and thought after a while it would die or work its way out of the ear canal. Hours went by and he could still feel the bee moving in his head so he gave up and went to the emergency room. They proclaimed they thought they saw it all but this was a new one for the books. To make a long story short, they eventually sprayed something in his ear canal that killed the Bee and used big tweezers to remove the Bee. That is how we know it was a Bee, a Super Bee.
Now, back to the car Bee. The one I saw is listed for 60K and says it had a 440 engine and a auto trans. The pictures show a beautiful car that appears to be restored very well.
But, who would have ever thought this big old Super Bee would possibly fetch 60K? I know it got me thinking about my Roadrunner.
Man, if I sold it now I would have a hefty profit. And this scenario continues for nearly all the models we see today. Most of us never expected 75 percent of the cars we drove in the 60's and 70's ever to reach these levels. If we would have been that smart we would have bought truck loads of them and sat on them. I mean we all figured certain cars would be future classics such as a Yenko or a COPO Camaro, but not them all.
Yes, we thought a Superbird and a GTO would go up in value. But, some of these cars are a total surprise to us.
Remember, most of us that buy these cars are buying memories.
Just like Facebook, it's fun to connect with people you grew up with, but never thought you would see in the future.
I don't know of anyone back in the day thought this car would hit 60K and up. I'll tell you how ironic this is as the other day we were up in western New York and went over to a classic car dealer.
They are well known for Corvettes and have been in business for years and years. That day, rain was falling from the sky as I wheeled in to see the current inventory.
Nothing interested me that day in the lot as I had a desire for the 2015 and these were from the 70's and 80's with the 50's and 60's sitting indoors. As it rained I recall saying to myself, someday, somebody will buy one of these cars, sell it, then see it 30+ years later for 10 times the amount.
There's always two sides to every story.
Bury a Coke bottle in the ground for a 1000 years, dig it up and it will be priceless. Basically, if items are rare or scarce, they fetch large sums of money.
The other side of the story is the top auction houses and sellers are driving up the prices of the most rare muscle cars. Personally, this is the job of the auction houses and top sellers. It's the people buying the cars, sometimes in a feeding frenzy that drives up prices. No sell, no high prices.
Strange dilemma, we want these muscle cars to be well-known, respected and of monetary worth, just not so much that they are out of most people's reach.
For all muscle car parts – http://fastmusclecar.com/muscle-car-parts/
Donate To Fast Muscle Car
We spend a lot of time bringing you muscle car content. If you would like to donate something to help us keep going, that would be fantastic.
The 1969 Dodge Super Bee: The Surprise Of Today's Prices

,