Best Muscle Cars
Pick Of The Day: 1968 Dodge Dart Hurst Hemi 426
By
|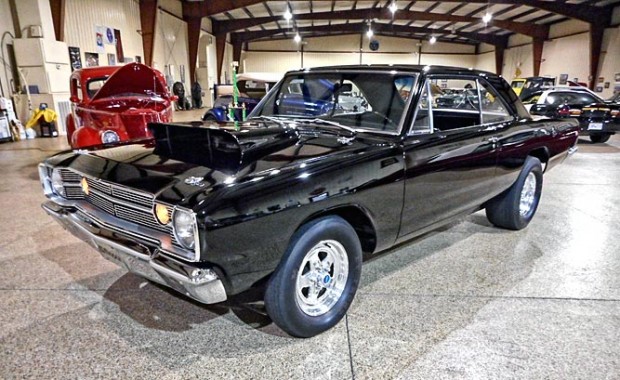 Engine: 426 Hemi.
Price: US $78,500.00
Buy Now.
'From our private collection here in Mobile, Alabama'
'created by renowned Mopar Expert and Builder Johnny Burge.'
This is one of those rare collectors muscle cars which only come up for sale every so often.
The car was a special edition of the 1968 and this one looks like it has just rolled out of the factory.
Rarity racing pedigree means this classic is worth every cent and would take pride of place as a show car or any type of exhibit.
An investment piece, yes, but also something that should be driven.
Check out the car's history below and see if this find is the next car on your shopping list.
'A Brief history on this car:
In 1969 Hall of Fame racer Max Hurley took possession of his 68 Hurst Hemi 426 SS/AA Dodge Dart and raced it all around the south until he sold it to Johnny Burge of Mobile, Alabama and two of his buddies ( Charlie McLemore & Howard Blackwell ) in 1976. It was raced at tracks around the South and Johnny also street raced that car until 1979 when it was damaged in an awful accident. Parts were saved and the car was crushed as were most of these old cars back then. Johnny wanted to bring his old car back to life so he started again. Many years later what you see here is the result of all his, his loving family, and many others hard work.
This car is a "Feature Cover Car" in Mopar Collectors Guide magazine and the article is amazing. Written by Randy Holden and photographed by Robert Wolf !
This original magazine comes with the car and does verify what I am writing here.
A Mopar expert told me a few years ago, this car probably has more "Original" parts than the few vin number correct Hemi Dart's that even exist today. Most of the parts on this car you cannot buy, period. This car is not cheap but it is far less than the $250 to $300 Hundred Thousand that I have seen paid for a few of these. Dodge only made from what I know 69 of these real ones total.
In fact just last weekend at the Old Drag Racers Reunion in Panama City, Fl., Mopar expert / journalist / writer/ historian / lover of all things Mopar Mr. Geoff Stunkard, who has just completed his book " HEMI, A History of Chrysler's Iconic V-8 in Competition" ( a must have for any Mopar guy! ) provided the crowd with a fun and exciting Hemi Racing Technical Seminar using this very Dart. He really liked this car and to me that is huge! A shout out to Geoff, thanks my friend, we had a great time and appreciate you so much. I felt like a proud papa after the seminar. I want to take this time out also to say Bless Ya Tom Hoover ( 1929-2015 ), Father of the Hemi, you will be missed!!
The Super Stock fiberglass hood is an "ORIGINAL" ( I have been offered $10,000 and an aftermarket replacement for this Hood! ), Fiberglass front fenders are in place also.
The seats are "Original Hemi Dart Light Weight" seats with the special aluminum brackets in place. Pull up "Strap" windows as the originals were are here but they are not Corning, they rattled so bad, had to change that. These cars had no window parts inside the door. Rear seats did not come in these cars. They were actually called a Dart Business Coupe! I did not know that until Geoff told me that.
The rear wheel openings were done using card-board templates taken from one of Johnny's close friends, Mr. Roy Brackin's "Original" Hemi Dart, that is how dead on this car is.
The " Original Mirror Delete Plate" is mounted on the drivers side door! I know not many people have ever seen one of those plates, so cool!! Radio delete, heater delete plates, etc. are in place too.
The engine is a 1968 "Original 426 Hemi Race" motor still sporting 13:5 to 1 Compression. This engine is correct in every way. It was built by the well known Mopar engine builder and racer Leverne Ferrouillat of Mobile. The factory electronic ignition, Period correct Mickey Thompson Tires with light weight Crager wheels are here too.
The Transmission is the iconic 727 Automatic with Reverse Valve Body. Check out the photo of the correct Hurst Shifter in the floor, its backwards. Its shifts from 123, rather than 321.
The rear end is the 8 3/4 which is correct with 4:10 gear ratio so it can be driven on the street with a few changes. It has full exhaust mounted also. Headlights, turn signals work, and the emergency brake is hooked up.
The huge "Mopar Performance Battery" is mounted in the trunk as it should be and I have another battery sitting beside it to run the car on but it can be taken out for shows. '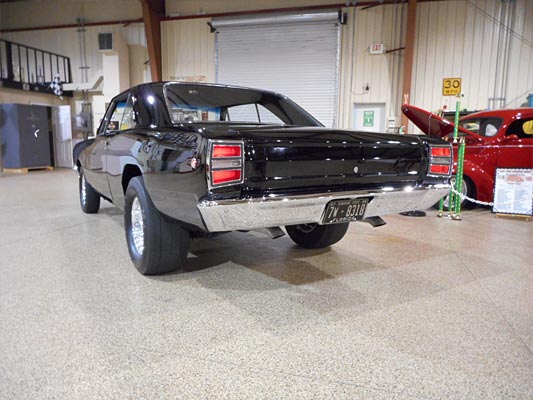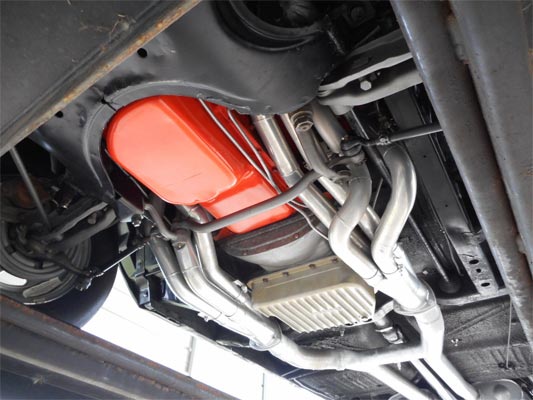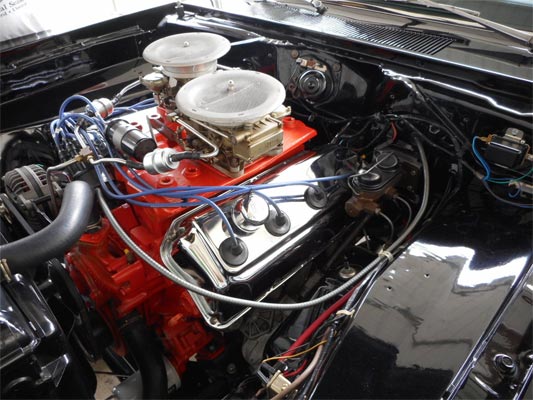 Buy Now.
More Muscle Cars For Sale – http://fastmusclecar.com/muscle-car-for-sale/
Donate To Fast Muscle Car
We spend a lot of time bringing you muscle car content. If you would like to donate something to help us keep going, that would be fantastic.
Pick Of The Day: 1968 Dodge Dart Hurst Hemi 426

,