Muscle Cars
Performing The Correct Research On A Muscle Car
By
|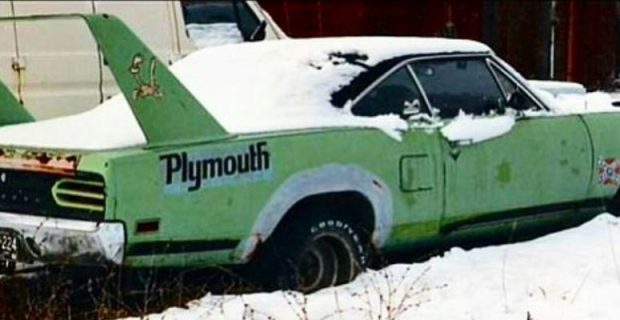 By Mark Weisseg
I study the ads all the time for classic cars and try to take the temperature of what cars are selling for. What seems to be going up and what is going down in price. For example a god few years ago you could get a good deal on Mopar's with the large engines. Even Hemi engines. Not so anymore.
They have started an up swing in pricing that keeps some first timers out. Guys that want to trade up or barter have a better chance today. Also, any COPO car has risen a lot of late too. Yenkos were always expensive and I will expect them to stay there.
But the bigger point in all of this is condition, condition, condition. Just like in real estate it is location, location, location.
So, I found my Superbird. I inherited a hundred grand from my parents and now I am going to buy my dream car. (All hypothetical of course.) The ad says one owner and it has a build sheet. Southern car, 440 engine, Torqueflite transmission and adult driven. Sounds great so let's go and see it in person. A trip is made and the car looks darn nice. It better be for $185,000. All I have is a hundred grand from the estate. The rest I borrow at a bank at 6 percent for 60 months. A big nut to crack but I always wanted a beautiful bird. So, the guy buys it and is as happy as a clown on circus day.
Sshhh, should we tell him the history? Does he need to know it was driven in the snow, body panels were replaced or patched? The seat is not original but a close match. The underside was pressure washed and painted. The engine redone by a guy I think he knows what he's doing. Kids used to sit on the wing and once it got a crack?
Let's not tell him, as if we do it will ruin the fun for him and cause all kinds of problems. Heck, he might want his money back. What he does not know won't hurt him, right? He's happy, let's leave it alone…
This my friends is what goes on all the time in the classic car world. It is very hard to have an all original 1970 anything that sat in a glass bubble for 50 years plus. Things happen.
So what is the moral here? You have no choice but to do your due diligence and research on any classic vehicle you are thinking of buying.
Even if you're pressured by the seller, saying they have a whole line of people wanting to buy the car.
From the distributor cap to the sheet metal, you have to question and check to see if they are original or replacements.
Making sure everything is in order can save you a lot of money down the road.
More Muscle Cars For Sale – http://fastmusclecar.com/muscle-car-for-sale/
Donate To Fast Muscle Car
We spend a lot of time bringing you muscle car content. If you would like to donate something to help us keep going, that would be fantastic.