Best Muscle Cars
PATINA: How to Create & Preserve Book review
By
|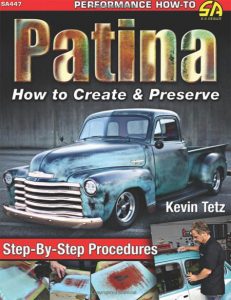 By Mark Weisseg
Our friends at CarTechBooks have released another marvelous book for classic cars and truck lovers. Kevin Tetz is a well known author, producer, and TV host of several television shows. He has deep roots in all aspects of our hobby. Kevin started out working in a salvage yard and then on to a body shop and more. With many years under his belt, Mr. Tetz began writing and producing technical books and videos. From there, he launched several television shows that earned him awards for his work.
The author just released a new book and this one is timed perfectly. The book, "Patina, How to Create & Preserve" could not have come at a better time. As all of us in the hobby know it's only original once. Or is it?
What if you could make your vehicle have the Patina look? It's ironic how life cycles itself and with this current trend this could not be more true. You see Patina everywhere you go. Not just on cars and trucks, but everywhere. Old, rusty, tired looking items we all see every day. They are everyday items that just show their weathered age. Now, it's called Patina! What once was rusted and ugly can now be made into a true work of art. And boy is it ever the trend. I should know as I own three such vehicles.
The book starts with providing all the basics to prep. a vehicle. It's interesting how the trend caught on and has taken off. In years gone by we would repaint the old worn out paint with new brilliant colors. After all, who wants to drive around in a rusty looking vehicle? Well, now many love to do just that. The trend for the last few years is to preserve- not to replace. Certainly many still desire custom paint jobs or just the original paint that the vehicle came with. That's what is so good about our hobby. There is room for everyone and everything. But, let's say you what to join in on the Patina craze.
The author is fully aware that many people would just sand some areas down and clear coat them. That shortcut will only provide very short term results. All of your work in short order will fade and look worse than ever. Let's do it right the first time. So, how do you accomplish this the right way?
What's in the book…
Kevin Tetz has a solution. His book is a step by step easy to understand manual. Like anything, if you follow the directions your project will turn out how you desire it. The book is well detailed and provides a step by step process guaranteed to bring you great results. Whether you want to make your current ride have the Patina look, or start a new project this book and author will show you the right way to accomplish this.
It's not a weekend job but it's a task anyone can accomplish. The book is a road map for anyone willing to put in some time. Let's face it, today with rat rods, customs, as well as many other variations the industry is red hot. What once was an eye sore now is now a work of art. Kevin provides ten chapters with 173 pages of information. The book is full of color photos, short stories, and easy to understand processes. The " how to" manual is an easy read and should be in your shop or garage. There is much more than just sanding down an area, wiping it clean and spraying a clear coat of lacquer all over it.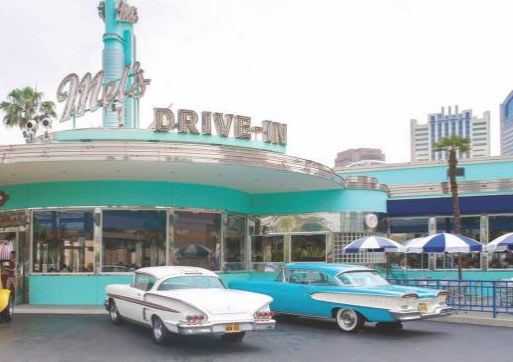 For this reviewer I was hooked from the very beginning. Kevin explains the very basics of Patina and takes the reader on a journey. Everything from what products to use, to all the methods of getting your ride looking exactly the way you want it. You don't even need to be an expert body and paint person. But, you need to read the book, buy basic products, and then follow his easy to understand steps.
Nothing of value comes easy so use the knowledge of a verified expert. To make his point, Kevin uses a 1973 VW Beetle in order to help the reader better understand the way to do it correctly. The author starts us from the bottom and works the process to the finish line. He even shows how to do graphics and stenciling if you want to add some flair to your project. That's the bonus of Patina. You can do anything you wish but doing it the right way is the only way.
My favorite chapter was chapter four. Titled, " Finding your project" is so important. I enjoyed the way the author made me critically think about what I should really tackle. Certainly there are plenty of cars and trucks out there that are great candidates. For most of us we have a vehicle in mind. Just because the author chose a beetle does not mean you cannot pick a 55 Chevy. It's all about the process.
As I read the book I must admit I was turning the pages too fast. I was excited as to what I would read next. That's not the way to learn. So, I slowed down and read it again, only this time taking notes. After all, who wants to do it wrong? There is a misconception out there that only high end body shops can do this the right way. Not true. This book will explain to you in detail what anyone can do with a little patience and training.
Conclusion
Folks, it's not that hard if you have a good teacher and Kevin Tetz is just that. He has the background and credentials to teach you. The timing of this book could not come at a better time. Spring is around the corner for the colder climates and now is the time to get your project on the fast track. The hobby has been red hot for several years now with Patina. Nobody sees this trend slowing down anytime soon.
So, if you have that special car or truck that you would like to make your own, this is the guide book. Buy the book from our friends at CarTechbooks.com. Or, call them at 1-800-551-4754. Make your vehicle stand out from the rest. You won't be sorry after you do it right the first time.
Available from CarTechbooks.com or Amazon 
Donate To Fast Muscle Car
We spend a lot of time bringing you muscle car content. If you would like to donate something to help us keep going, that would be fantastic.
PATINA: How to Create & Preserve Book review

,