News
Mustang vs Camaro – Who won each decade?
By
|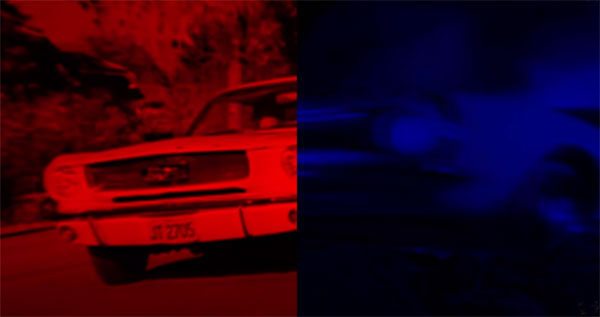 By Dave Ashton
The Chevrolet Camaro first went on sale in the fall of 1966 as a direct competitor to the Ford Mustang and has been scrapping it out ever since. Both muscle cars or more strictly pony cars have healthy V8 powerplants and are aimed at the same market segment, providing a nice balance between sporty performance, comfort and smaller dimensions than other full-sized muscle cars.
It was the Ford Mustang that essentially kicked off the pony car market in 1964 to great success. So much so that Chevrolet had to come up with their own pony car version. The Camaro also sold well, shifting 842,731 units in the first three years of production. Both companies also brought out their own high end versions of their vehicles, from the Ford side being the Shelby GT500 and GT350 and from Chevy the Camaro ZL1 in particular.
As each decade progressed from the 1960's, the Camaro and the Mustang had their ups and downs like the rest of the muscle car market. With today's models being more sports car focused, but still with that healthy V8 muscle under the hood. Mustangs have arguably the most global appeal, as they are available in the correct hand drive for many European markets. But, that hasn't stopped the grassroots rivalry and it will probably always be that for both these vehicles being directly compared above others.
Which brings us to the video below which outlines the standout Camaros and Mustangs from each decade and how they line up against each other. This video is also a nice little overview of what each model provided in each decade, along with their individual features.
We're not going to tell you which ultimately came out on top, you'll have to watch the video yourself. But at the least, it will show why both vehicles having lasted for over 50 years, irrespective of which has the competitive edge.
For which car had the best attributes can be argued till the cows come home. And it's usually the case that if you like a certain model, that's all there is to it. Which is fine, as personal preferences are allowed. But, if you're still on the fence for which one will be your next potent ride, then this little history lesson may help you decide. Not just with the new vehicles, but also if you want to buy into one of the older versions.
Either way, both companies have produced some standout motors across their lifespans and that on the whole, should be celebrated.
Donate To Fast Muscle Car
We spend a lot of time bringing you muscle car content. If you would like to donate something to help us keep going, that would be fantastic.