Best Muscle Cars
A Classic Mustang, but Not as We Know it
By
|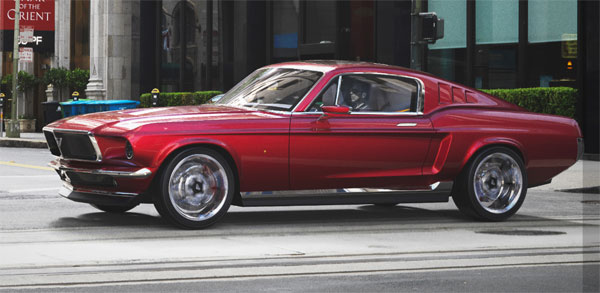 By Dave Ashton
I know that the merest mention of electric power trains and muscle cars can bring on revulsions like a vampire to garlic, but I'd rather swing with the times than be resigned to the past technology bin. This seems the case with the Aviar R67 Mustang, which comes from a Russian start-up company.
Essentially, the vehicle consists of a carbon fiber Ford Mustang body shell, dropped onto a custom aluminium and carbon chassis, with a… wait for it…Tesla Model S drivetrain. The company first came on the scene in 2018, when they showed only preview images of the R67, but now we have the finished product to look at in all its glory.
The Tesla Model S powertrain provides 840 hp, which in reality equates to a 0 to 60 mph time of just 2.2 seconds and a top speed of 150 mph. The range of the vehicle is predicted to be 315 miles on a single charge, but this figure is expected to drop dramatically when constantly utilizing its full power potential. The system is also all wheel drive, with one motor per axle and a range of automatic pilot facilities which include advanced driver assistance, plus adaptive air suspension.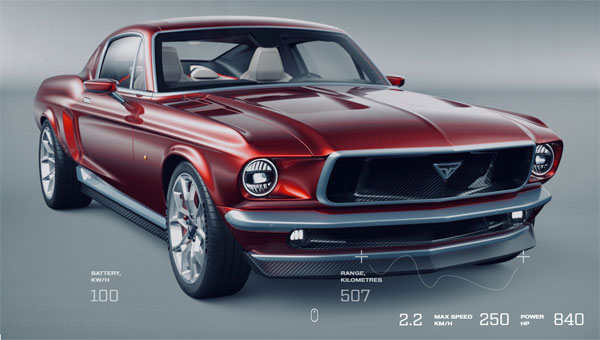 As the powertrain comes from a Tesla, the chassis is a mix of Tesla and Aviar, with the front and rear subframes coming from the Model S, while the middle portion of the car is a custom fiber tub to hold all those heavy batteries and for weight saving.
The interior of the car mixes up the old and the new, with a Tesla-like touchscreen and instrument cluster, but also some retro touches to the dash in general. There will also be V8 engine simulated sounds as an added extra touch, but with a fully electric vehicle and no real V8 engine, this feature is more an added novelty more than anything. If you saw just the interior shot of the vehicle, it has more in common with a futuristic looking Tesla than traditional muscle car, but I'm guessing the ethos here is to appeal to those who want the latest and greatest modern technology, but with a vintage exterior.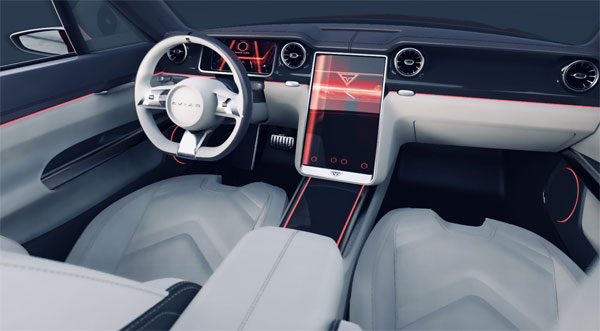 There are no official prices released as yet, but for this high level of detail, plus the tons of carbon fiber, it's going to cost a pretty penny. If you want to check out more about this vehicle, then visit the website at aviarmotors.com.
Donate To Fast Muscle Car
We spend a lot of time bringing you muscle car content. If you would like to donate something to help us keep going, that would be fantastic.