Muscle Cars
Muscle Car Talk: From Old School Muscle To Tesla
By
|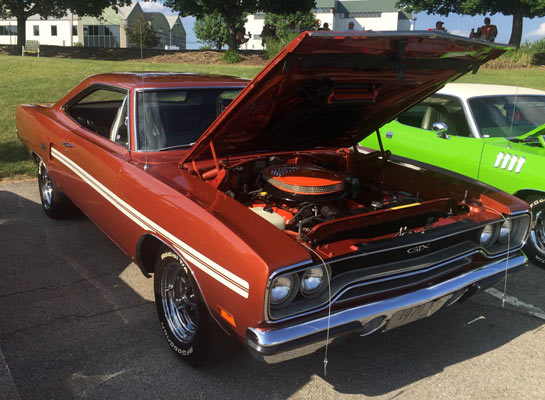 By Mark Weisseg
Last Friday night I saw the beautiful 70 GTX pulling into our show. I said to my good friends Jack, Helen, and Bob I had to go over and see this car first hand. So, later Bob and I took the walk and saw my other dream car. The car had a beautiful interior as well as exterior. Everything fit into place as it should and I remember thinking, this car is going on 47 years old and it's still amazing.
It was like we walked back into a time machine. I remember just staring at the car and getting lost in the moment. Back in 1970 my life was so simple and the cars were so simple. Back in 1970 we never could have imagined the cars being produced now for 2016 and beyond.
The Future is here?
Then, as we returned to our seating areas a 2017 Tesla quietly rolled in. The two gull wing type doors folded open and the rear hatch quietly opened. Not a sound.
I stuck my big head inside and could see a giant computer monitor staring back at me. Up front, no engine, in the rear compartment, no engine. Wow. I just walked from 1970 to 2016 in a matter of five hundred feet.
So, I went and grabbed a friend of mine. His name is Randy. I asked him if he saw this amazing five seater. He responds by telling me the other night he and his wife were out to dinner locally with another couple. The other couple owns a five seater Tesla like this one. Brand new on the market. They walked from the restaurant down about 1,000 feet to a Pizza joint for take out. The other man summons his Tesla from the restaurant and as my friend Randy watched the car drove itself to the Pizza place. Randy said to me. " Mark, if I had not seen it for myself I never would have believed it". And there we were standing in two time lapses.
The 1970 lapse we all knew and fondly remembered, and right in front of us to touch was the future. Very few times in ones life can he or she say they touched the future. We have been wrong in the past about the future because it was just an idea or just a thought. This time, there it was. The future of the automobile in its real form was parked right in front of us and it was real. Not like a concept car at an auto show. A man and a woman owned this car and drove it that night to the show.
Amongst the crowd of questions stood many like me in total silence. We were in the future for once. Normally it's just somebody's wild idea and they try to sell the snake oil. This was real. A vehicle that was all electric, safe, quiet and produced zero emissions outside. It was the first time in my life I could stand in one spot and turn around and see our past and turn the other way and see our future. I shook my head and returned to my seating area where I kept glancing over at the Tesla. How can it be that I was alive during this revolution?
My grandparents saw the first automobiles as we know them from the turn of the last century. Now, here I am in this century, not that far removed and I see and feel our automotive future. In between were my parents who also watched the TV and Telephone invented. When I was a boy a rocket took a man to the moon and returned him.
Now I know the electric vehicle is the complete opposite of our beloved muscle cars, but they are completely different market. Just like small, city cars have their purpose and niche, so will the electric vehicle.
They may even be the powertrain that keeps some of our muscle cars on the roads in the future.
What do you guys think about the Tesla and electric vehicles? Comment below.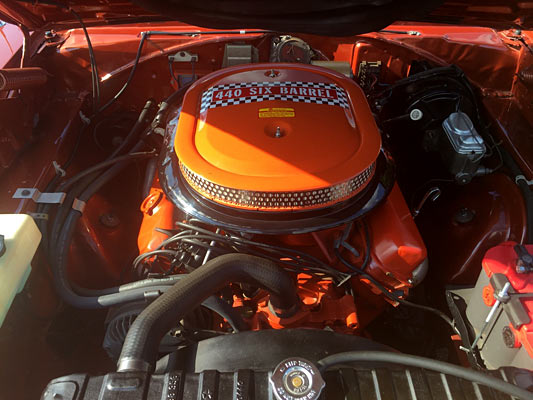 More Muscle Cars For Sale – http://fastmusclecar.com/muscle-car-for-sale/
Donate To Fast Muscle Car
We spend a lot of time bringing you muscle car content. If you would like to donate something to help us keep going, that would be fantastic.