Best Muscle Cars
Muscle Car Roundup: New Cars and Engines
By
|
By Dave Ashton
The three big muscle car makers Chevy, Ford and Dodge all have new goodies hitting the shelves in the near future. This includes new models, engines and a custom machine with oodles of power. So, without further ado, let's see what the muscle car mighty have been up to during these locked down times.
2021 Mustang Mach 1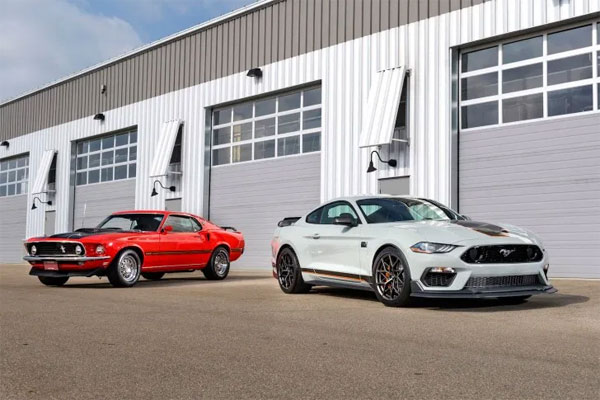 The Mach 1 nameplate will be making an official comeback in 2021 as a full-blown racer, sporting a 5L Coyote V8 engine. This will be a specially tuned version of their popular V8 engine, producing an expected 480 horsepower and 420 lb-ft of torque, through a Tremec 3160 6 speed manual transmission from the Shelby GT350 with rev matching. Alternatively, there is a 10-speed SelectShift automatic transmission with torque converter for those who don't like all that manual shifting thing.
Along with a transmission borrowed from the GT350, the new Mach 1 has helped itself to the same intake manifold, engine oil cooler and oil filter adapter. The Mach 1 has also lifted parts from the Shelby GT500 in the form of the rear axle cooling system, lower diffuser, rear subframe and bushings.
There's plenty more advanced features thrown into the mix, such as Ford's MagneRide suspension system and parts from the Mustang GT Performance Pack Level 2, with many speed increases down to the overall improved aerodynamics. A new two-piece front grille, lower grille and valance, side grilles and new front splitter sets the car apart from regular Mustangs.
A total of eight exterior color options should be available, making this special edition Mustang a clear bestseller when it is eventually released.
Steeda Q850 StreetFighter Edition Mustang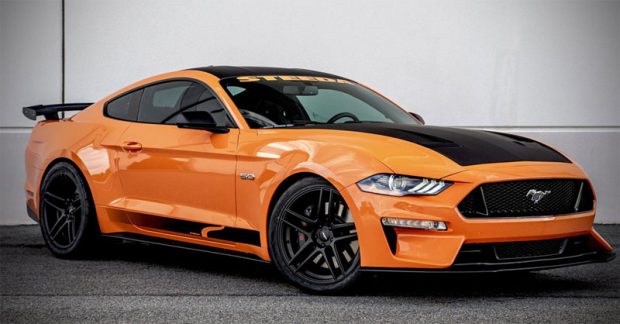 Steeda aren't exactly new to building powerful Mustangs, so it's no surprise they have now produced an 800HP and 630 pound-feet of torque machine based on the Ford Mustang GT.
Like any super Mustang of this kind, we ultimately want to know how fast the thing can go, which in this case is a 3.1 seconds 60 mph time and a quarter mile time of 10.23 seconds at 146 mph. The company will take your own Mustang GT and strap on a Whipple 3.0-liter supercharger, along with other fine parts, which include a cold air intake system and custom engine management.
To handle all the extra loads, the chassis is also upgraded with Steeda's own G/Trac Stage II suspension setup, along with 20-inch Velgen VMB9s wheels and Nitto NT555 G2 tires. An aerodynamic package adds a front splitter and rear spoiler to round off the $32,995 upgrade.
Dodge Charger SRT Hellcat Redeye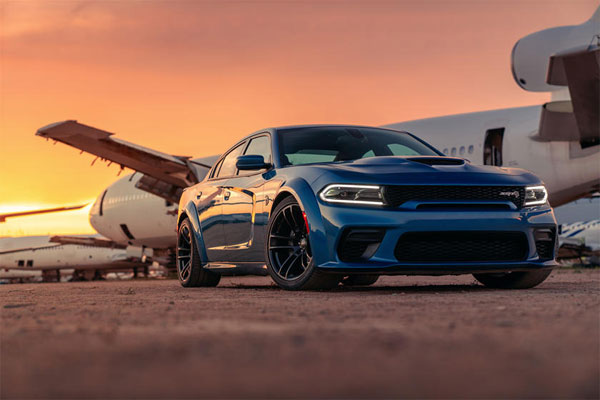 Since the release of the Challenger SRT Hellcat Redeye, those yearning for a Charger version will hopefully have their wishes come true sooner than they thought. The latest reports say the Charger will start production this November at the Brampton Assembly Plant, with the first orders hopefully being taken in the first week of October.
Just like the Challenger version, the Charger Redeye is expected to have 797hp and 707 lb-ft of torque, with a rev limit of 6,500 rpm and will come in the wide-body version.
Chevrolet LS427 570HP of Racing Power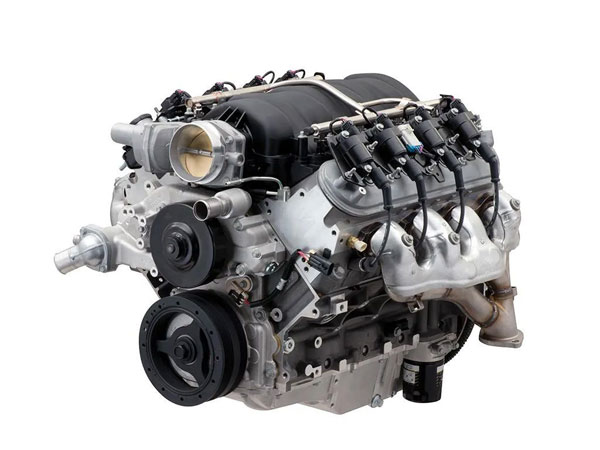 Up next is the new Chevrolet LS427, which is essentially the 7.0-litre LS7 V8 as found in the Camaro Z/28 and older Z06 'Vette. Just now in crate engine form. New internals such as a high lift cam and a wet sump have been added to produce the 570hp and 540lb ft. of torque. Plus, the reworked internal such as a forged steel crank, CNC-ported heads and titanium intake valves.
There is no price listed as yet, but near past LS7 engines have gone for $12,714, which means the price may be around this bracket. In any case, when this new engine is dropped, it will provide one of the most wonderfully potent LS engines for your own DIY build.
Donate To Fast Muscle Car
We spend a lot of time bringing you muscle car content. If you would like to donate something to help us keep going, that would be fantastic.