Best Muscle Cars
Muscle Car Merger Rumors For The Big Three
By
|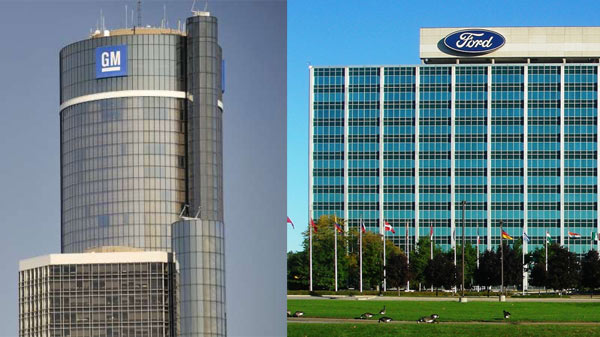 By Dave Ashton
Its a weird time for the makers of modern muscle cars, as the big three makers of Chevrolet, Dodge and Ford could have their parent companies merged together if the rumors are correct. Fiat Chrysler Automobiles who own Dodge, could merge with Renault to create the third-largest carmaker, while the rumors continue with a possible merger between Ford and GM.
Most of the current information about the possible mergers are coming from stock market news, where big mergers decide if stock investors should offload or buy into the new homogenized stocks. On the muscle car fan side of things it's more emotional, it's a bit like hearing rumors that your favorite football team is joining forces with the one you hated the most for years. (friendly rivalry, but it still stings…)
Very strange times, but the inter car rivalry is the bottom of the list when big mergers are involved. Firstly, Fiat Chrysler Automobiles merging with Groupe Renault would bring together all Renaults vehicles which include stakes in Nissan, Daimler AG, the truck end of things and even rallying, Formula 1 and Formula E. The FCA hold Alfa Romeo, Abarth, Chrysler, Dodge, Fiat, Fiat Professional, Jeep, Lancia, Maserati, and Ram Trucks. This merger on the surface, doesn't seem too bad as the European influence on the FCA has been there for years and has had a big influence on the current success of the Dodge Charger and Challenger variations.
Ford and GM as one big company seems a lot more weird. Ford hold the luxury brand Lincoln and bits of Aston Martin, while it seems they are phasing out their North American automobile models and just leaving the Mustang while concentrating on trucks and SUVs. GM on the other hand hold Chevrolet, Buick, GMC, Cadillac and Holden as muscle related brands. Since day 1, Ford and GM muscle/pony cars, mostly the Camaro and the Mustang, have had let's say friendly rivalry.
If you want to read more about the intricacies of these possible mergers from a shares and companies perspective, then financial articles such as this one is the way to go. However, the ins and outs of market share and so on isn't the focus here, but what it could possibly mean for future muscle cars.
As shown by Ford, limiting its vehicle inventory to only the Mustang shows that pony and muscle cars are 'halo' vehicles which drive sales to the rest of the line. It's unlikely these are going to go away and it's entirely possible some old names will come back, just like Buick possibly bringing out new models which they could round up with old school muscle car names of the past…well, at least hoping….
Dodge have been part of GM since 1928, so it feels that association has been there forever, along with not so obvious connections like with Mitsubishi since the 1970s. So, seemingly unrelated car companies have always had a hand together. What's most important is that the latest range of muscle cars and hopefully future versions keep on coming, without the usual boardroom cutting of vehicle lines.
Modern muscle cars are always going to be a small slice of the whole Corporation pie. They have too much embedded and loved history to mess with the formula and it's proven by the Mustang outselling many other performance vehicles in Europe as they are available in native hand drive, meaning the sector has very positive interest moving forward.
It's still going to be one weird state of affairs if Ford and GM do merge and it's highly unlikely on opening the hood on a future Camaro there will be a Ford powerplant. So, muscle and pony cars of today will most likely stay and we can just watch as the rest of the story plays out….
Donate To Fast Muscle Car
We spend a lot of time bringing you muscle car content. If you would like to donate something to help us keep going, that would be fantastic.