Muscle Car
Gone Are The Days Of The Single Car Dealer
By
|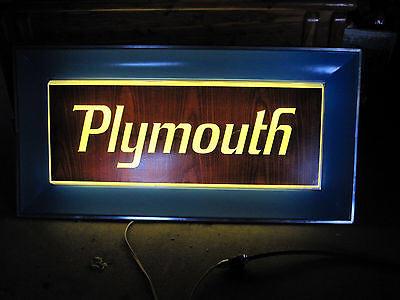 By Mark Weisseg
At one time in our lives the dealer network was generally "one". Yes, back in the day it was unheard of for a person to own more than one dealership. Yes, a combination was approved such as a Chrysler Plymouth dealership but that is about it.
A major road artery near where I once lived had a Dodge dealership at one end and a Chrysler Plymouth dealership at the other. Totally different owners. Same for a Ford dealership and a Lincoln dealership on the same stretch of road. The OEM's would never condone such an act to put multiplies under one roof. Today, that is clearly a different story. Now a person or group can own as many car brands as they desire. I admit it seems odd for a company to sell Chevrolet, Buick, Nissan, Ford and more under one company name. For those of us with a few more wrinkles than our younger crowd it's a business venture we never thought would happen. Especially in the early 1980's when the 'foreign' cars were starting to make their way onto our shores in bigger numbers.
I worked in a steel mill area and on Saturdays the local unions would have events to kill the foreign cars. The local mayor would trot out and give long winded speeches how these foreign cars would take our jobs and so on. Then, for one dollar a swing you were allowed to hit the foreign car sitting at the event with a sledgehammer. It was big doings as we once said. Today, I would love to know if all those same union workers really do not drive the so called foreign car.
But the world is flat and times rolled on. From a one brand dealer to a multi brand network is the rule of thumb today. It is very difficult for the small owner today to only have one brand under his tent. He or she competes with a neighboring towns multi auto complex. Another little side bar to consider. Remember when Toyota came to NASCAR? The die hards swore it was the end of racing as we know it and decided to boycott NASCAR until they came to there senses. It worked out of course and NASCAR survives even though it's attendance and viewership has drastically declined. Not because of Toyota but for many other reasons.
So, in conclusion we can never go back at this point to a one dealer status. There are many benefits to us as consumers for the multi platform except maybe true personalization. We all like to be known as we walk in the door but with a team of service advisors, a group of service managers and a host of technicians that seems to be another item left in the past.
More Muscle Cars For Sale – http://fastmusclecar.com/muscle-car-for-sale/
Donate To Fast Muscle Car
We spend a lot of time bringing you muscle car content. If you would like to donate something to help us keep going, that would be fantastic.