Best Muscle Cars
Getting the Best Sound System for Muscle Cars
By
|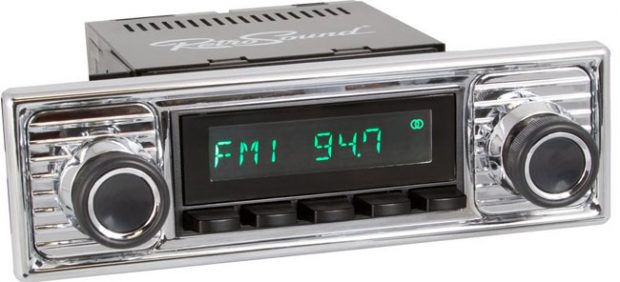 Do you own one of the top rated muscle cars? An excellent and classy muscle car requires the ultimate sound system for a great entertainment. You will definitely feel the difference when you install the latest music system in your muscle car as you will always be entertained to the fullest. So how do you get the best sound system in your muscle car? It is all simple when you try out these simple tips and you will be assured of the best sound system ever.
Install an Equalizer or Signal Processor
Have you realized that your car's receiver always trembles while listening to your favorite music? Acording to Speaker Champion this may happen due to lack of an equalizer or sound processor that will control all the peaks. You can use either the parametric or outboard equalizer to offer you a number of options for adjusting the frequency response. With this, you will be able to iron out all the peaks in your system for a soft and cool music. Apart from the use of an equalizer, the sound processor has also been found to be ideal for all muscle cars whenever you need a great sound system. The sound processor will aid in increasing the bass response as it eliminates the frequency response peaks for the coolest sound ever.
Add the Best Car Amplifier
Despite the muscle car stereos offering a high quality and clean power, adding a car amplifier in your car will always make the difference. When you add the best car amplifier, you will be assured of a great sound system as it will offer you a clean power compared to the stereo of your car. This, therefore, implies that whenever you need something classy and entertaining, then an additional car amplifier is the secret.
Find Better Car's Speakers
Most of the latest muscle cars come with high quality car's speakers, but do they offer you enough sound? You can get even better sound system when you replace your car speakers with a higher quality than the ones in your car. By adding new aftermarket speakers in your muscle car, you will be able to enjoy a tighter bass and more clarity than before. Besides this, the replacement speakers are known for offering maximum bang in the buck of your car just as you expect it.
Get the Highest Quality for Your Music Files
The quality of your music files plays a great role in determining the intensity of the sound in your car. When you go for the default settings, then you are likely to lose some high and low-frequency details; hence you will not get to enjoy the best entertainment. However, when you go for a higher bit rate, then you will definitely enjoy an enhanced sound system in your modish muscle car. Apart from this, you also need to explore the settings in your music app in order to step up the quality of your audio system whenever streaming music from your iPod or smartphone.
Use the Dynamat
The road noise and vibration as you drive will always interfere with the quality of your sound system. This, therefore, means that you will not be able to enjoy your favorite music as you need it. To deal with both vibration and road noise, you need to try out the dynamat or any appropriate deadening material. This will aid in lowering the interior noise levels as you drive. This means that you will still be able to listen to your music without increasing the volume. When the interior noise is reduced, your amps will not need to work hard as you still get to hear every music detail. Apart from this, the dynamat attached on the door panels' aid in deadening the vibration as it creates a more stable platform for the car's speakers. This will make the sound very clear for an improved sound system.
Add a Subwoofer
The addition of subwoofer is another simple tip that will greatly enhance the sound system in your elegant muscle car. Despite some individuals having the wrong opinion about the subwoofer, it is known for bringing the bottom octave of your music in a balanced way than before. Besides this, the addition of a subwoofer will also allow you of hearing familiar tunes in a whole new light than before. When you decide to add a subwoofer to your muscle car, you need to ensure that you find the best subwoofer that will take off your full range speakers. With this, you will be guaranteed of an enhanced sound quality just as you need it.
Ensure Your Amp Gains are Set Properly
When you fully adjust the gain controls, you will definitely experience a nasty distortion in your music. This is a problem mostly experienced in the new car audio system where the amp gains haven't been properly set. To avoid such distortions, you need to turn the volume of your receivers to about ? to the maximum volume possible. After this, you also need to turn up the amp gain until you can hear some distortion. At this point, you need to reduce the volume slowly until you find the appropriate settings for the volume.
Build or Buy a Better Sub Box
The construction and design the sub box plays an important role in determining the quality of the sound system in your muscle car. When you decide to use the ported box, you need to ensure that you are having the right sub in it. On the other hand, when building a sealed subwoofer box, you need to make sure that it is thoroughly sealed. This is because any kind of air leakage will lower the performance of the sub box. Besides this, you need to ensure that you leave an appropriate interior volume when building the sub box for a great performance.
These are some of the simple tips that have been proven to enhance the quality of sound in your car. Bypassing the music player's built-in digital to analog converter in your car will also aid in boosting the sound performance. Other recommended tips for improving the sound system include; the use of capacitor whenever you need to push your subs hard and ensuring that you don't maximize out the tone controls among others.
More Muscle Cars For Sale – http://fastmusclecar.com/muscle-car-for-sale/
Donate To Fast Muscle Car
We spend a lot of time bringing you muscle car content. If you would like to donate something to help us keep going, that would be fantastic.
Getting the Best Sound System for Muscle Cars

,