Best Muscle Cars
Best Muscle Cars Of 2018
By
|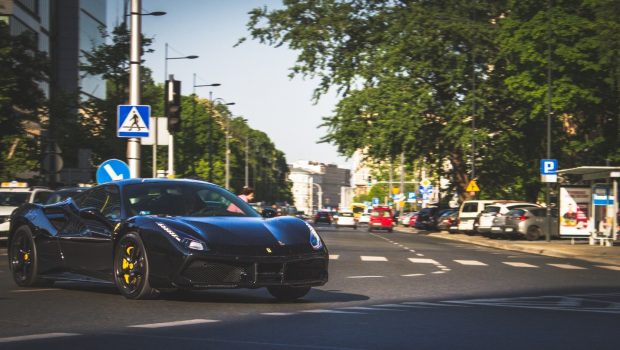 American cars are well known for their power and adrenaline. Ford, Pontiac, Dodge, and Chevrolet had worked hard on their reputation during the 1960s and 1970s by coming up with fast cars that lit up the streets. The American muscle cars have had their fair share of ups and downs over the years.
The original muscle car was an American made two-door sports car with a powerful engine that boasted plenty of horsepowers. Today, automakers have re-invented the traditional muscle car, and some have two doors while others have four. Some cars are completely made in America, while many are made by foreign automakers. Thanks to the advancement in technology and engineering, muscle cars are now safer and powerful than ever!
So, if you are looking for a powerful car that has equally impressive facades, then read on to learn more about the best muscle cars of 2018:
1. 2018 Dodge Challenger SRT Demon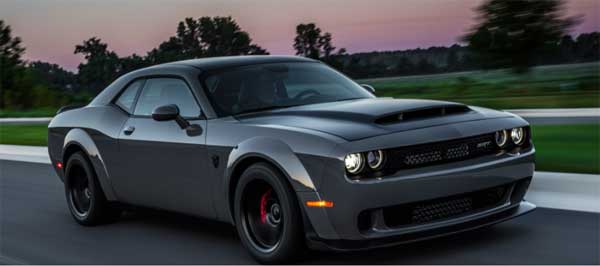 The Demon is a must-have car for an adrenaline lover. None of the other V8 produced till now come close to the Dodge Demon. With only 3,300 cars launched in 2018, it will be a limited collection car. The suggested retail price comes close to around $85,000 – but be prepared to pay more as most dealers will keep a huge markup.
The Demon has been designed for drag racing and has a flawless combination of hardware and software. It comes with drag radials, a transmission brake, and a single seat. It has a supercharged capacity of 6.2-liter V8 and makes 808 HP on gas alone. If you want an even higher rush of speed, use 100 octane race gas that will bum it up to 840 HP.
There is also a special SRT drive mode that can be accessed via a touchscreen. You also get to play with many other settings such as steering control, suspension, and stability – all with the touch of your finger.
2. Dodge Charger SRT Hellcat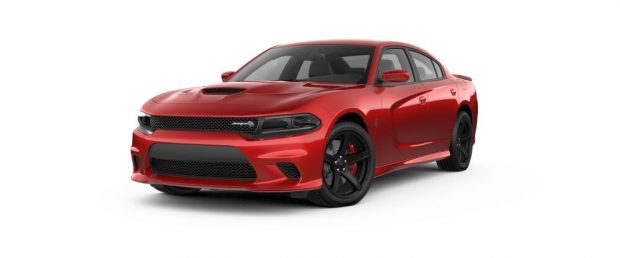 While some may find the Dodge's Hellcat a little tamed as compared to the Demon, it still a major muscle car to look forward to this year. With a muscle car exterior made of shiny metal and seriously impressive engines, this car is named Hellcat for a reason.
With a 6.4-liter Hemi V8 that makes 485 HP and 475 lb-ft; you can go with either a six-speed manual or eight-speed automatic. It also has a supercharged 6.2-liter V8, excellent for 707 HP and 650 lb-ft, offering the same six-speed manual or eight-speed automatic.
Both automatic and manual have their perks. The automatic drive may be faster, but the manual is more fun to drive while still managing to do a speed of 0–60 in 3.9 seconds.
3. 2018 Jeep Grand Cherokee Trackhawk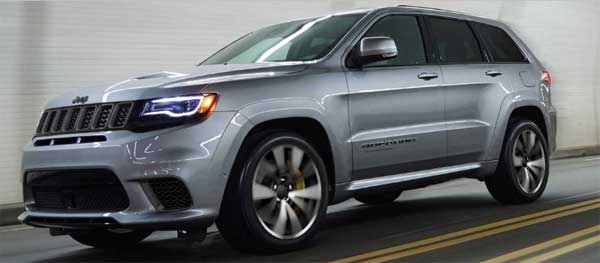 If you are a fan of SUVs, then this one is for you. Known as the most-powerful SUV in the world, the Trackhawk is something to look out for! Establishing new standards in the SUV performance, this all-new Grand Cherokee Trackhawk has the same engine and horsepower as the Hellcat's and reaches 0-60 mph in only of 3.5 seconds.
What's more is the state of the art brake, handling, and torque of the car that makes it a luxurious drive.
5. 2018 Chevrolet Camaro ZL1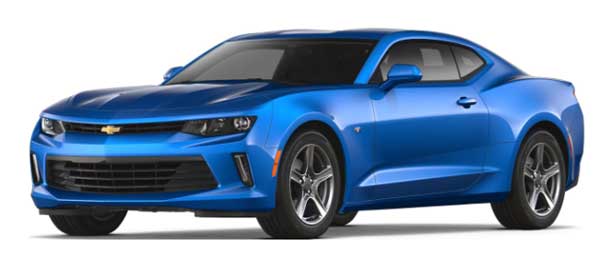 The 2018 Chevrolet Camaro ZL1 won't let down your expectations if you are a muscle car fan. It performs like a missile and has a supercharged 6.2-liter V8 that is good for 650 horsepower and 650 lb-ft of torque ready to take off the minute you press the accelerator.
It also has a genuine carbon-fiber wing that when turns, swallows 106 cubic feet of air per minute more than your regular ZL1. It also has some fascinating rubber- 305/30ZR-19s in the front and 325/30ZR-19 at the rear, which make its tires the widest ever fitted to a Camaro. You can't go wrong with this one!
6. Ford Mustang Shelby GT350R



One of the most famous in the Mustang series, GT350R is a powerful muscle car that has an impressive 5.2L flat-plane crank V8 that puts up 526 HP and 429 lb-ft of torque. While the top speed of 175 mph doesn't seem a lot, but the fact that it needs 3.7 seconds to reach 60 mph should certainly blow your socks off.
The GT350R is much more than just a tire-burning Shelby. It's reliable and much more stable, thanks to the improved handling dynamics.
7. Ford Mustang GT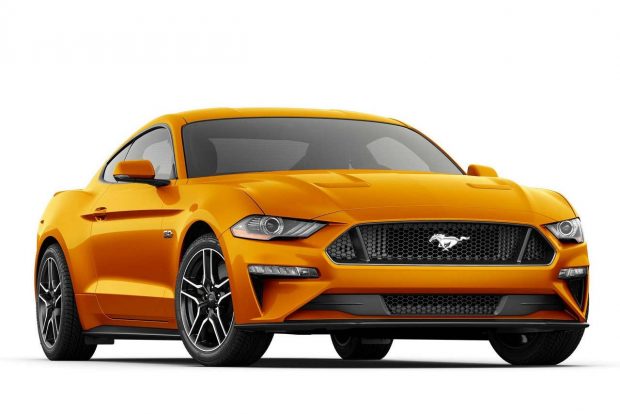 You'll be surprised to know that just a decade ago the V8-powered Ford Mustang GT boasted a decent 300 horsepower. Today, they have outrun themselves by offering a whopping 435 HP and 400 pound-feet of torque.
This powerful ride comes with an iconic 5.0-liter Coyote V8 engine, which reaches zero to sixty in a mere 4.3 seconds. And it seems like a pretty sweet deal in $34,000!
8. Equus B ass 770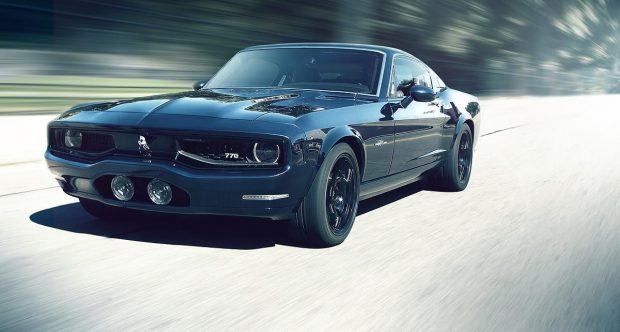 Last but not the least, Equus Bass 770 is the ultimate retro muscle car! It costs a whopping $250,000, but when you see the custom-built luxury muscle car features, you'll fall in love. It has design cues from all the old-school muscle cars such as Mustangs, Camaros, Barracudas, GTO's, Challengers, Chargers, and many others.
It also has a powerful engine of 6.4L V8 LS9 helping it to increase to 640 HP and 605 lb-ft of torque. The top speed is an impressive 200 mph, and it boasts a 0 to 60 time of 3.4 seconds.
Conclusion:
Gone are the days when a car only needed a horsepower of 300 plus to be considered a fast muscle car. In today's modern era, a muscle car should be packed with features like turbocharging and supercharging.
With great software and hardware developments under their hoods, modern muscle cars are undoubtedly some of the most coveted cars. If you can't wait to get your hands on one, contact a reliable car buying service like We Buy Cars Today to get a bang for your buck.
Keep your eyes peeled as muscle cars only get faster and better with time. Which are the best muscle cars of 2018 in your opinion? Share your answers with us in the comments below: 9
Author Bio:
About Michelle Joe: Michelle Joe is a blogger by choice. She loves to discover the world around her.
She likes to share her discoveries, experiences, and express herself through her blogs. You can find her
on twitter: @michellejoe524
Donate To Fast Muscle Car
We spend a lot of time bringing you muscle car content. If you would like to donate something to help us keep going, that would be fantastic.