Best Muscle Cars
Best Muscle Car Convertibles This Summer.
By
|
Best Muscle Car Convertibles This Summer.
Convertible muscle cars were largely ignored back in the day.
Like all convertibles, nowhere near as sporty as their counterparts, but as we know now they are some of the rarest examples of muscle cars around.
But as we are in the middle of the summer months, a convertible is the obvious choice for the top down, summer cruising experience.
If a convertible musclecar is your thing this summer, you really want something that you can just buy and drive.
This means you will be parting with more money than a car that needs some work, but invariably, it will still work out cheaper as somebody else has done the work for you.
Here are some recommended buys, in no particular order which you may want to consider.
1. 1969 Chevrolet Chevelle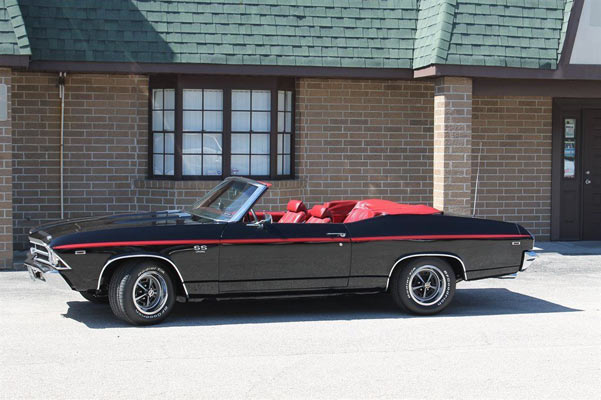 Buying any type of Chevelle these days in drive away condition is not going to leave you much change from $35-$40,000.
As iconic muscle car as you can get, just without the roof!
This one currently going for sale on eBay as a buy it now price of $39,500…… tempted?????
http://www.ebay.com/itm/Chevrolet-Chevelle-2-Door-/271890791701?forcerrptr=true&hash=item3f4df43d15&item=271890791701
3. 1968-75 Chevrolet Corvette Convertible.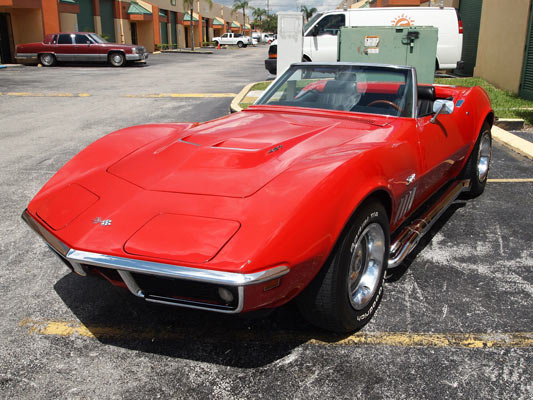 The Chevrolet Corvette convertible is possibly one of the most iconic American cars.
Due to its long history, there are plenty examples around, but as with all these vehicles, a great example is going to cost you around $35-$45,000.
This 69 Corvette currently available on eBay is going for $43,000 a buy it now price. But that price is for a numbers matching 427 big block.
Personally, worth every cent.
http://www.ebay.com/itm/Chevrolet-Corvette-convertible-/171834337709?forcerrptr=true&hash=item28021fe9ad&item=171834337709
4. 1965-68 Ford Mustang Convertible.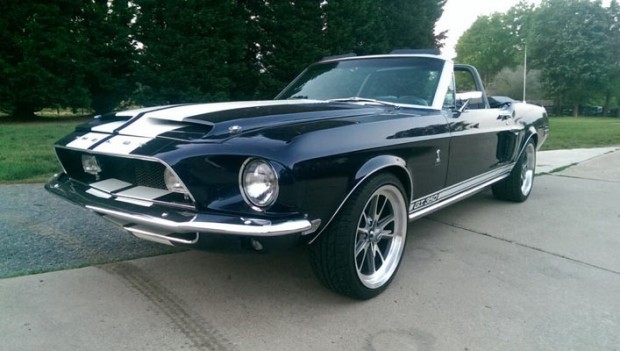 Another one of the iconic muscle cars, the Ford Mustang Cobra.
Like the Corvette, there are plenty of examples to choose from, but not that many from the classic muscle car years which are in complete drive away condition.
This example of a mustang shouts more 60s classic car than anything else.
http://www.ebay.com/itm/Ford-Mustang-Cobra-/131537741353?forcerrptr=true&hash=item1ea042a629&item=131537741353
6. 1961-67 Lincoln Continental Convertible.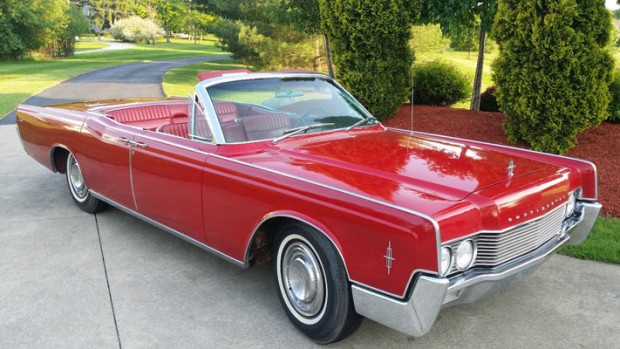 I've just been asked if I am ill picking this as a good example of a convertible muscle car, but it's always good to throw something different into the mix.
This is a good old land yacht that you can find good examples which won't break the bank account.
this example is a 1966 Lincoln Continental, with a 426 V8.
http://www.ebay.com/itm/Lincoln-Continental-Convertible-/151718747671?forcerrptr=true&hash=item2353245e17&item=151718747671
When buying your convertible, like any car, first set your budget, research the market, then shortlist some cars.
By something as close to factory condition as possible.
If you're not sure what you're looking at, take a knowledgeable person with you and generally stay away from converted vehicles….. And most of all, have fun!
Click for More Muscle Cars For Sale – http://fastmusclecar.com/muscle-car-for-sale/
Donate To Fast Muscle Car
We spend a lot of time bringing you muscle car content. If you would like to donate something to help us keep going, that would be fantastic.