Muscle Car
A Guide to Self-Driving Cars
By
|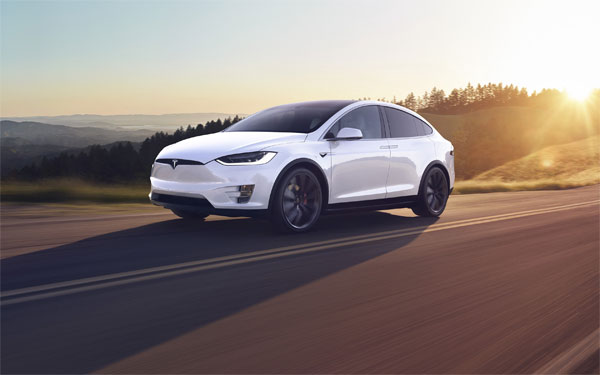 Self-driving cars. Just a few short years ago, the entire notion seemed impossible or just a simple
pipe dream, fast forward to 2020 and some models are already in production and undergoing
rigorous safety tests before being made available to the public.
As far as self-driving cars are concerned, it seems to be a race to the top with numerous automakers
clambering to be the first to offer the driverless, self-driving car to the masses, including Google,
Uber, Mercedes Benz, Nissan and Toyota to name but a few. There's more info on self-driving cars
here, just click the link.
So, what else is there to know about the world of autonomous vehicles? Read on for a guide to self-
driving cars.
What is a self-driving car?
The definition of a self-driving car is a vehicle that uses an artificial intelligence system to monitor
and react to its surroundings all while operating the hardware, such as the brake, steering and signal
systems etc inside the vehicle efficiently. A driverless car will also use GPS to get around and
maneuver through traffic without issues. Over a long period of testing, the artificial intelligence in
the vehicle will begin to learn how to avoid crashes and will get used to the everyday obstacles that
real drivers face.
Why do we need them?
We've gotten used to driving vehicles and being responsible for our own safety on the roads for over
a hundred years, so why does this have to change now? Why exactly do we need a self-driving car?
Well, if we look at our dependence on technology; the way we can heat our homes remotely, ask a
virtual personal assistant to turn on the lights, go grocery shopping without even leaving the house
and get the answers we're looking for instantly…it only makes sense that technology then progresses
into how we get from A to B. Whether you're a commuter who wants some more shut-eye before
they reach the office, or you want to watch TV whilst you travel to your mom's house. Self-driving
cars are quite simply, the future.
Many car manufacturers also want to reduce the number of accidents that are attributed to their vehicles and brand. And a self-driving car with artificial intelligence could potentially reduce the risk
of crashes on the roads.
What does it need to operate?
For a self-driving vehicle to reach its destination safely, it needs to understand what is going on
around it, and it also needs to know the route. The way it accomplishes this is by utilizing the
following:
– Cameras are used around the vehicle so it can see what's happening at all angles
– Radars are used for detecting large moving or stationary objects and identifying the distance between them and the vehicle itself.
– Lidar, which is used for 3D mapping and helping with smaller objects
– Artificial Intelligence: it's this operating system that allows the vehicle to make informed decisions, it can also learn and use all the information being provided by the radar, cameras and
sensors and make the right driving decisions.
Donate To Fast Muscle Car
We spend a lot of time bringing you muscle car content. If you would like to donate something to help us keep going, that would be fantastic.