Muscle Cars
5 Interesting Facts You Must Know About the Muscle Cars
By
|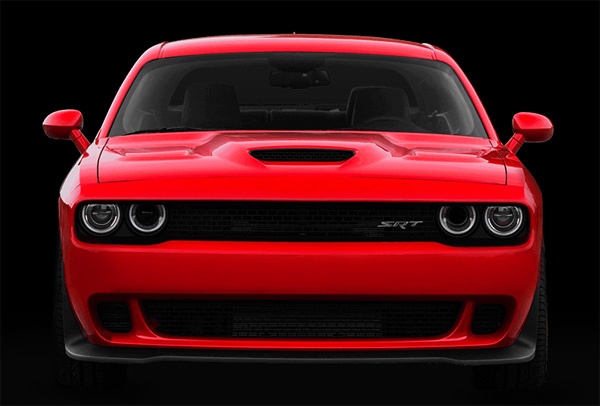 When we hear about muscle cars in the United States, the first image that comes to our mind is an enormous vehicle with a sturdy and virtually unbreakable body. Such is not the case because muscle cars are high-performance cars that may look like other vehicles, but have high powered V8 engines that can make them fly. We have listed here five exciting facts about muscle cars that will whet your appetite if you are a car enthusiast.
    Best muscle car is a combination of speed and safety:
When it comes to muscle cars, most people talk about horsepower and other similar attributes but fail to address the most critical characteristic of a muscle car i.e., safety. Along with a great engine, best muscle cars have must-have safety upgrades so that the risk of road accidents can be minimized.
If you are behind the wheel of a muscle car, you still cannot drive recklessly. You should also install the best safety features that will allow you to operate the vehicle as safely as possible. If you are a new driver, consider the tips in this car accident video from these Vegas car accident lawyers.
    Australia once had a significant following of muscle cars:
Muscle cars are mostly attributed only to the United States, but even Australians once manufactured muscle cars with great zeal and had a massive following in Australia. If we go back in history, we would realize that muscle cars gained popularity in Australia at the same time when they were getting popular in America. But, the Australian government slapped a ban on such vehicles as they were deemed unsafe because of their ability to reach high speeds without any safety standards. 
    Ford Mustang cannot be termed as a muscle car:
Even though some muscle car enthusiasts are adamant about terming the iconic Ford Mustang a muscle car, but it is not the case because it does not fulfill the requirements of a muscle car. Ford Mustang is a well-designed vehicle, but it is only a pony car because its V8 engine is much smaller than the rest of the muscle cars.
    Muscle Cars used by police:
During the inception phase of muscle cars, police cars were big and slow, and criminals used muscle cars to outrun the police vans. Therefore, Alabama state troopers realized that they need faster cars to play cat and mouse games with the criminals. As a result, they bought a muscle car named AMC Javelin, which had a V8 engine with high horsepower. It was the first time in American history that a police department obtained a muscle car for patrolling purposes.
    No one knows the first American muscle car:
People still find themselves at loggerhead about which was the first American muscle car because there have been speculations about several cars. But, most of the experts have shortlisted the two oldest muscle cars such that the argument of 'who came first' can be made for both the cars with equal conviction. One is the 1964 Pontiac GTO, and the other one is Oldsmobile Rocket 88, and both of them had V8 engines and body in proportionate with the newer muscle cars.
Donate To Fast Muscle Car
We spend a lot of time bringing you muscle car content. If you would like to donate something to help us keep going, that would be fantastic.