Muscle Cars
The Guide That Makes Insuring Classic American Muscle Cars Simple
By
|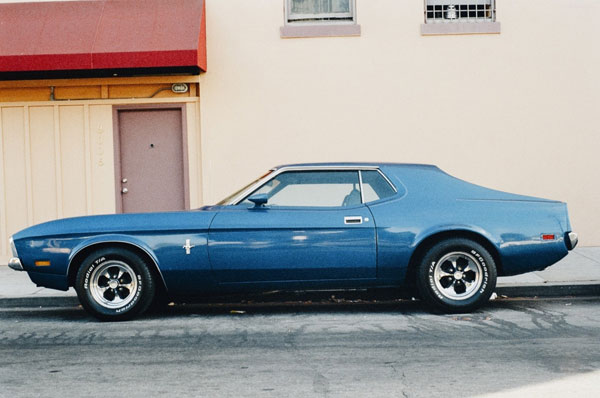 Are you buying your very first classic muscle car? Here's the complete guide that makes insuring classic american muscle cars simple.
Are you dying to own one of the hottest classic American muscle cars? From the iconic Chevy Camaro Z/28 to the second-generation Dodge Charger or Ford Mustang GT, there are plenty of drool-worthy vehicles that would love living in your garage.
Before you start shopping for the most popular muscle cars, though, you'll want to make sure you've considered all the extra costs, like shipping, storage, restoration, and insurance.
Wondering how to insure your new muscle car and how much it's going to cost you? We've got all the details you need to know.
How Classic Car Insurance Works
When you purchase traditional auto insurance, it usually covers a vehicle's actual cash value, which is calculated by subtracting depreciation from the car's replacement cost. So, for example, if you purchase a car for $20,000 and get into an accident five years later and totaled it, the insurance company may only pay you $12,000.
Classic auto insurance works differently. When you purchase one of these policies, you and the insurer will agree on a "guaranteed" coverage amount. This is usually based on the value of the car as determined by a respected car valuation guide.
While regular vehicles tend to decrease in value over time, top muscle cars and other classics get more valuable over time, especially if they've been restored. This is why the traditional method of car insurance won't work for these types of vehicles.
Note that if you believe your car's value has increased, especially if you're restored it, you can renegotiate the "guaranteed" value. Don't hesitate to do this periodically as this is one of the best ways to protect yourself.
Types of Collector Auto Insurance
While most collector auto insurance policies are similar, there are several different categories you should be aware of.
Classic car insurance – generally for cars 19-24 years old (some companies will call a 10-year-old car a "classic") that are in good working condition, restored, and of greater value than other cars of the same make and model year
Antique car insurance – generally cars that are at least 25 years old (20 in some state) and are in good working original or original restored condition
Modified car insurance – a "strategically altered" vehicle that has had significant changes to the body, engine, chassis, or interior.
Modified or strategically often won't qualify for collectible insurance coverage.
Once you provide the details about your car, the insurance company will let you know which category it falls in.
Eligibility
To qualify as a "collectible car" insurance companies generally require that the vehicle not be your primary vehicle. This means that you don't drive it to work or for everyday errands. Instead, you use should be limited to pleasure driving for hobbies like participating in a parade or going to an auto show.
There's usually also an annual mileage restriction. This is often 7,500 miles per year, but it depends on the state where you live.
The insurance company may also require that you're at least 25 years old, have at least 5 to 10 years of driving experience, and have a good driving record. You may also need to agree to keep the vehicle in a fully enclosed, secure space like a garage or storage unit. Some companies will also require you to agree not to race the car or drive it on a track.
If the company determines that the vehicle isn't in good condition, has been used off-road, or has suffered previous damage, then they may also refuse to cover it.
Coverage Options
Once you've confirmed that you're eligible, you'll need to decide on your policy options. Standard policies include coverage for collision, liability, comprehensive, medical payments, and uninsured/underinsured motorists.
Other optional coverage includes:
Traveling coverage – if your car breaks down, this coverage can reimburse you for your rental vehicle, lodging, food, costs, and more
Roadside assistance – towing with a flatbed truck only to and from repair shops (avoids unnecessary wear and tear)
Spare parts coverage – covers the value of spare parts, like extra water pumps, that you keep on hand if they are stolen or destroyed
Auto show medical reimbursement – covers expenses that could occur if someone gets hurt in your exhibition space while you're at an auto show
"No attendance required" – extends coverage if something happens to your car if you've stepped away from it while at a car show
Each of these coverages comes with an additional cost, so you'll need to decide whether you really need them or not.
Costs and Discounts
Collectible car insurance is often very affordable. Start by checking with the carrier who provides your regular car insurance. You may be eligible for a multi-policy discount.
You may also get discounts by taking a defensive driver class and/or adding an antitheft device to your vehicle. If you plan to restore your vehicle and not drive it, you can also save money by purchasing a comprehensive-only policy.
Shopping for a Policy
While it's great to start with your current insurance company, make sure you shop around and get a few quote comparisons. Make sure the company you're considering specializes in classic car insurance, and look for one that offers in-house claims processing.
Make sure you read the fine print carefully and pay attention to any limited use provision. Otherwise, you could inadvertently void your coverage.
It's also super important not to let your coverage lapse, or you could end up having to buy a high risk auto insurance policy, which will cost you much more than a classic policy. Finally, review your policy at least once a year to make sure that your coverage is still appropriate.
Classic American Muscle Cars: Learn More from the Pros!
If you're a fan of classic American muscle cars, you're in the right place! Spend some more time browsing through our site. We have the inside scoop on all things muscle-car related and we add new content all the time!
Donate To Fast Muscle Car
We spend a lot of time bringing you muscle car content. If you would like to donate something to help us keep going, that would be fantastic.