Muscle Cars
How Often Should You Be Waxing Your Muscle Car?
By
|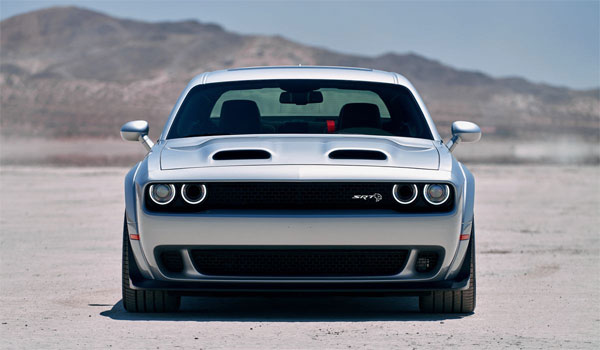 Buying a muscle car is a big investment so it makes sense that you want to be able to keep it looking it's best for a long time. Waxing your muscle car on a regular basis can not only help you give it an added shine and sparkle but also protect the finish.
Your car is regularly exposed to the harshness of the weather, the powerful rays of the sun and a variety of environmental pollutants. This damaging combination can eventually eat away at the exterior of your car and make it look dull. Regular washing will remove the most harmful buildup but a wax job gives you an extra layer of protection that can be worth the time and money.
How often you need to wax your car is dependent on a lot of different factors. Where you live, where your car is stored and what type of waxing procedure you choose will all impact how often you should protect your car with a new coat of wax. Some wax jobs can actually reduce the chance that you'll be left fixing scratches on your car by protecting its finish from minor damage and wear.
Why Should You Wax Your Vehicle?
When you apply wax to your car exterior it acts as a protective film against harmful buildup that can eat away at the delicate finish of your car. As your car ages and is exposed to more weather, pollution, and UV rays, your paint finish can begin to look dull and you might even start to see spots of rust. When you practice regular waxing, you can save money on having to do a complete paint job and keep your car looking great for much longer.
What Type of Application Works The Best
The classic wax job is generally done by hand with a little bit of time and elbow grease. Anyone can do it but, it takes a bit more effort than many people have time for.
In most cases, drivers are taking their cars through an automated car wash to keep it clean and give it a rinse. At these stations, you have the option of having a wax wash added to your car. This will give you only a thin layer of protection but can be enough coverage if you are applying it regularly.
The old fashioned method of adding a good layer of wax and then buffing off the residue is still the best coverage for your car. A full wax job will give your vehicle lasting protection for 3-4 months.
How Often Should You Wax?
Wax your car every 6 months if:
You live in an area where you aren't driving on salted winter roads
You only drive your car on special occasions and it stays in storage the rest of the time
Wax your car every 3-4 months if:
Giving your car a nice wax job can be very satisfying and practical. Not only will your car look like it's brand new, but you will also get the extra protection for your paint job. Whether you choose a drive-thru wax or are ready to get out the buffing pads for a full wax job, you won't regret giving your car an extra layer of defense that will keep it looking great for years to come.
Donate To Fast Muscle Car
We spend a lot of time bringing you muscle car content. If you would like to donate something to help us keep going, that would be fantastic.