Muscle Car
Is The Old Style of Car Brand Loyalty Dead?
By
|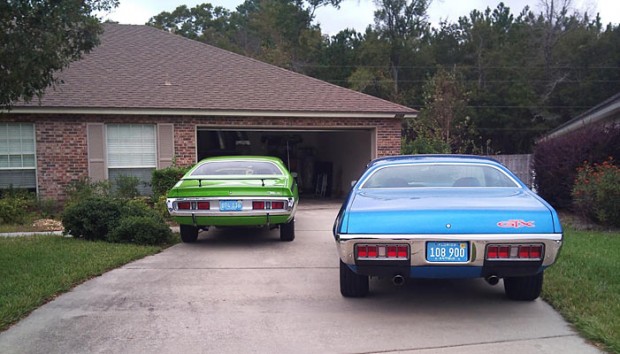 By Mark Weisseg
Back in the day I believe there was much more loyalty in American car brands.
Back then, if Dad and Mom drove a Ford, the chances were they would buy another one when it was time to move on. My Dad was a Mopar guy for years and all of a sudden, he one day brought home a Ford. It was like a foreign object to all of us. Where is the Mopar? What is this car? His purchase threw us off for a while and we thought maybe Dad was having his mid life crisis right in front of us.
But, no need to panic as we all got over it and life went on as normal. But, it sure is weird how back in the day we would buy a Dodge and then another, then another. Maybe it was because you knew what to expect.
Today, it is all gone. Older guys that always drove Buicks are now driving Kia's. These are the same guys that swore allegiance to American made cars even though many had parts from foreign lands. To see the amount of Hyundai's , Kia's, Honda's and so on being driven by the same people that drove only American cars at one time can seem odd.
In my stable I have vehicles from the big three. I am overflowing with the cars and trucks from my youth and to tell you the truth, I am proud of it.
There are many reasons why people these days swap from one brand to another from the choices of car, better range of choice, society in general or even our modern day outlook.
Gone are the days where the average guy would do one job for one company all their working lives, stick to one brand, etc. you could call it conservatism back then, while now we are happy to jump from one brand to another not necessarily sticking with one just because we bought from them in the past.
However, car collectors are probably the rare few that do stick to one or a few brands and that's important to keep the enthusiasm and loyalty alive.
A Ford fan will probably always be a Ford fan, a Mopar guy will always buy a Mopar when it comes to the older cars, but not necessarily with new vehicles.
It's natural for us to stick to what we know and love and the benefits of this is that we deepen our knowledge in that area and pass it on to the rest. If we swap too many times in life the depth of knowledge is not as deep and that's a big thing.
More Muscle Cars For Sale – http://fastmusclecar.com/muscle-car-for-sale/
Donate To Fast Muscle Car
We spend a lot of time bringing you muscle car content. If you would like to donate something to help us keep going, that would be fantastic.
Is The Old Style of Car Brand Loyalty Dead?

,