Muscle Car
Are Vintage Muscle Car Prices Getting Out Of Control?
By
|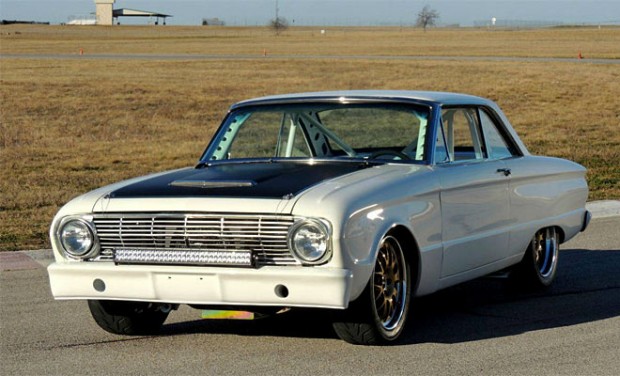 By Mark Weisseg
I saw this Falcon on the Internet recently. The car has a V8 engine and a three speed on the floor. The owner says it is fast and in great shape. Small, cute, a bit fast, and yours for $34k.
This is where I went off the rails a bit. I saw this and decided to go Internet surfing for all kinds of cars and I found out I may be in deep do do. Meaning, the prices of every car I looked at was very high. Even the cars that clearly need a ton of work have asking prices that are out of this world.
Search a major player in the market that sells restored classic muscle cars and you better have deep pockets. I am not naming names but you are very smart and can go to several websites and see what I mean. Gadzooks, I am worried that if these prices continue it will become almost impossible for the average guy to get in.
Right now you need to justify 50K for a Z28. Go look at anything with a Hemi and you will believe me. I mean some of these prices are way out of line. I don't know if a bubble is coming and it will burst but if prices continue at this pace we may be in deep. I paid in the mid 40k's for my special Roadrunner. Now, I see the same type of car at 50K and up. So, what do I do? Do I sell to make a few bucks? Or if I hold and the bubble bursts the car might be worth 30K. Then what? It's the stock market of cars and we are playing with real money. You screw up, you lose. Buy a high dollar hot rod and you may have it forever.
Many of us in this hobby like to swap, trade, or sell to get a different ride after several years. If this pace keeps up, that may be a thing of the past.
We have cycles in our world and right now we are on a big high. Remember the Silicon Valley disaster? Everyone was getting rich and then Bam! Many lost everything and some went from millionaires to broke very quickly. For me it started with this Falcon. It was a cute little car in its day and now all of a sudden it has an asking price of 34K.
The other side of the argument is as time goes by, cars become rarer, more sought-after and thus worth more money. If you're lucky enough to have a 1970 Cuda stuffed away in a corner for the last 30 years, you won't be complaining. A car you could pick up for nothing 20 years ago, is now worth a king's ransom. The same happens with most things over time, they become more valuable and thus worth more.
I hope the values even themselves out, as I have a few more cars on my bucket list, but the ones I am looking at are out of control when it comes right down to it.
Just wait for the Barrett- Jackson auction in January when these folks buy cars like candy for prices that are down right silly. It seems these fat cats are just trying to out do someone else in the room. Which is fine for them but that nonsense trickles down to us and makes cars that are very average all of a sudden are listed as Rare, or one of 180, or some other gimmick to drive up the asking price. Please, slow down and take a deep breath.
For all muscle car parts – http://fastmusclecar.com/muscle-car-parts/
Donate To Fast Muscle Car
We spend a lot of time bringing you muscle car content. If you would like to donate something to help us keep going, that would be fantastic.
Are Vintage Muscle Car Prices Getting Out Of Control?

,