News
The Long Awaited Roadkill And Mighty Car Mods Teamup.
By
|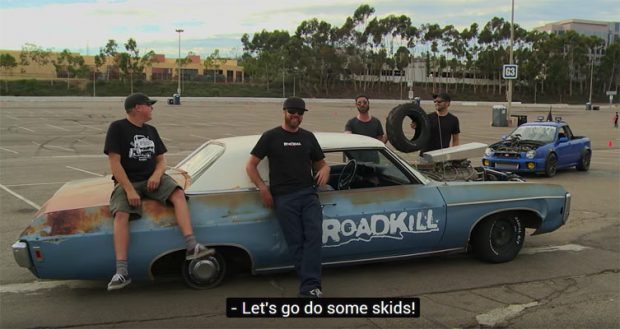 By David Ashton
This is a tag team that has been a long time coming, an episode with both the Roadkill guys and Mighty Car Mods. Both are hits of the Internet and TV, so it just made sense for all the guys to get together and have some fun.
The idea here was straightforward, for each team to build a ratty car for the others and have as much fun along the way as possible. The build goes ahead at Westech Performance with the Roadkill guys giving the Aussies exactly what they may expect from an American muscle machine, huge vehicle, huge horsepower wrapped up this time in the package of 1969 Chevrolet Impala. The Aussies on the other hand, plump for a Subaru WRX, well, what's left of it.
Culture shocks all around here, so why not go the whole hog and stick a blower in the 69 Impala along with a few cable ties here and there. If you want overpowered, then you get it here. On the other hand, the Subaru goes down the turbo route in a loose kind of way. They do the usual loose road tests and burnouts, but you will have to watch the rest of the video to experience the fun they get up to here.
If you haven't watched an episode by either guys, this is the one to watch.
More Muscle Cars For Sale – http://fastmusclecar.com/muscle-car-for-sale/