News
700 HP Electric Chevrolet Corvette Launches 0 to 190 MPH in One Mile
By
|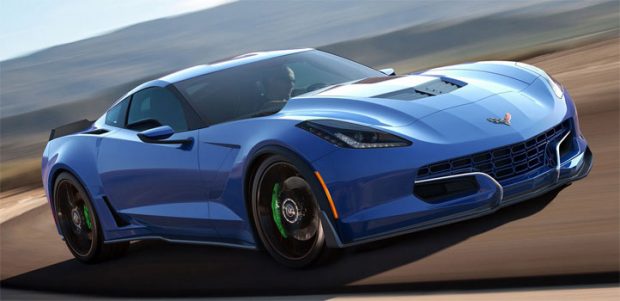 By Dave Ashton
Genovation Cars label this incredible Electric Chevrolet Corvette as 'The World's First Street Legal Electric Car to Exceed 200mph' which was shown at last years Pebble Beach Concours d'Elegance to much applause. It's cars like this one that could be paving the way for the future of muscle cars and with performances like this, is heading in the right direction.
It's unusual to not hear a V8 blasting through the video, but instead something like a Jet flying by. The incredible vehicle hit 190.40 mph from a standing start over 1 mile from Team Genovation, driven by Johnny Bohmer at Space Florida's Shuttle Landing Facility at The Kennedy Space Center.
The stats from their website say that the electric Corvette has 660 HP with 600lb-ft flat torque curve and a top speed of 205.6 mph.
You can check out Genovation's https://genovationcars.com/ website where you can order a GXE.
For all muscle car parts – http://fastmusclecar.com/muscle-car-parts/
700 HP Electric Chevrolet Corvette Launches 0 to 190 MPH in One Mile

,