Readers Rides
The Big Boss Man
By
|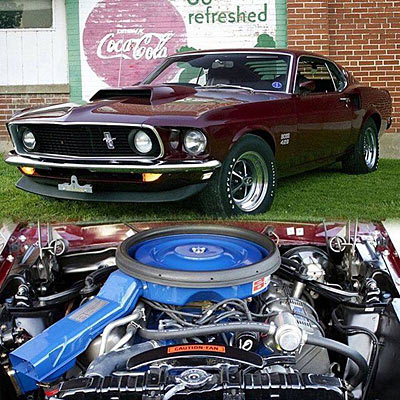 By Mark Weisseg
I have a friend who is a big Mustang guy. Currently he owns a new one with a drop top and all the bells and whistles. But last year, he and I were at a car show walking around looking at all the cool cars and trucks and suddenly I found out I lost him somewhere.
I put my head on a swivel and searched for him and it did not take long to find him. Sure enough he was standing next to a Boss 429 like the one pictured here.
He proceeds to tell me everything I should know about these hot rods. As he is spewing facts and figures I am hearing him but not listening. I was in awe that the engineers got everything under the hood with one eighth of an inch to spare. I recall working on these back in the day but forgot how tight everything is. So, I asked my friend if he will ever buy one of these classics and of course he says it would take selling a kidney and maybe a child just for the down payment.
I looked it up and he was right about resale value. Gadzooks, the value of this car is very high even if it is even in good shape. Find one in great shape and its second mortgage time. Is any classic car worth this kind of money? Is it worth the high insurance rates, the constant worry of anyone scratching it, the high price of a replacement part and so on? The answer is YES! Give me this problem and I assure you I will be glad to lose a few strands of hair for this rocket car. The styling is fantastic, the engine is bad ass, and the true Mustang lovers of the world will now do anything to be your friend.
I admit I liked the car in its day and even today. But, my friend lit a fire inside me to really appreciate this car now more than ever. It was not the best car of the era but we all know whether you have a Chevelle with a 454 or a Oldsmobile 442 there is just something magical about being near one. Owning one is the icing on the cake and I hope my friend finds a way someday soon to realize his dream.
Donate To Fast Muscle Car
We spend a lot of time bringing you muscle car content. If you would like to donate something to help us keep going, that would be fantastic.