Best Muscle Cars
Buick Regal Twin Turbo Prototype Sunday Driver
By
|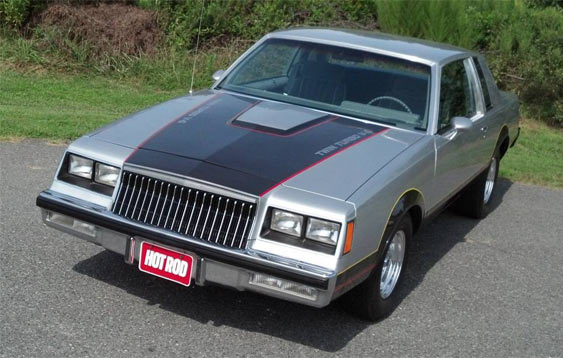 Price: $280,000
The Buick Turbo Buick T-Type and Grand Nationals were arguably two of the most potent muscle cars of the 1980s. Before the cars came into existence, Engine builder Gale Banks of Banks Power collaborated with Hot Rod magazine editor C.J. Baker to build an engine for a Buick Regal Sport Coupe. The engine and transmission were built in collaboration with Jim Bell at Kenne Bell, Banks developed its twin turbocharger system, added a custom exhaust manifolds, modified Holley intake and custom Holley carburetor and hot cam.
Figures of the time, said the output was around 500 HP with a 0 – 60mph time in 5.3 seconds, quarter-mile in 13.25 seconds at nearly 108 mph. Buick took a fancy to the design, tested it at GM's proving grounds in Mesa, Arizona, and later began work on the turbocharged Grand Nationals. Essentially, it was Buick borrowing developments from an aftermarket build. The original car was crushed, but the engine saved.
The prototype engine itself ist unstamped and has no emissions control, and is said to be only one to run and drive. There were 4 others built for trade show, but not built to run.
Now, this car named the 'Sunday Driver' has the prototype engine, but is almost a build of a build, as the original was a 1981 car, then into a 1984 model, then backing to a restored '81 model. So, you essentially have a prototype/development engine which due to the original vehicle being crushed, has needed a donor vehicle which is as close to the original as possible.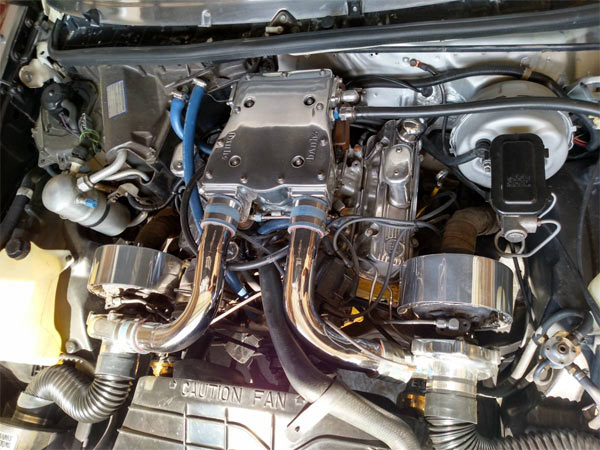 This listing is a big grey area when it comes to pricing, as the engine is a clear development for the immense Buick T-Type and Grand Nationals, but not an exact Buick prototype as part of their own development cycle. The engine has to be housed somehow in a car, which can be seen as just a very good condition Buick Regal.
Clearly of historical significance, but asking $280,000 can be anybody's guess.
The specs as per the advert are as below –
3.8 HD engine block without a serial number (casting flash never removed)
Kenne Bell Balanced crankshaft
Carrillo Rods
Gale Banks Engineering Aluminum pistons (custom for 7.75:1 compression)
Kenne Bell block girdle
Kenne Bell rocker arms, springs and valves
Holley blow through carburetor
Gale Banks Engineering alcohol injection
Gale Banks Engineering twin turbo kit featuring polished Roto Master turbos and intake box
Custom camshaft and lifters (3rd revision by Gale Banks)
Rossi TH350 transmission
heavy duty springs (with a coil cut off the front set)
4 new gas shocks
8.5″ posi rear axle
new brakes on all corners
larger front stabilizer bar
new polyurethane body bushings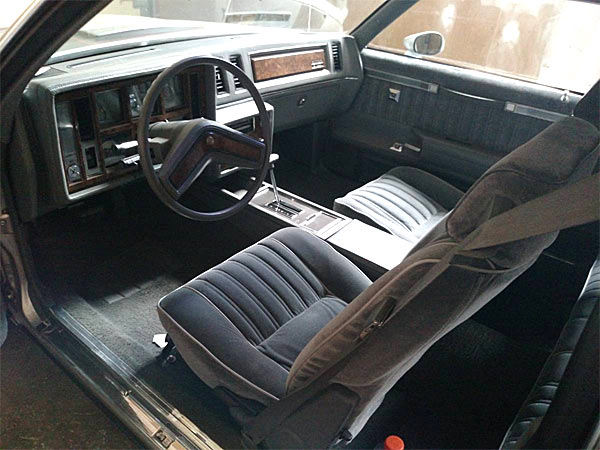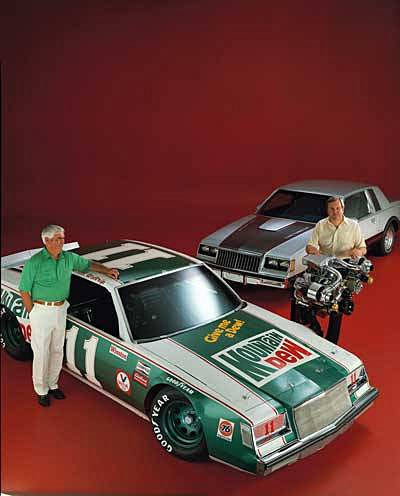 Find out more here – https://charlotte.craigslist.org/cto/d/one-of-kind-buick-regal-twin/6659243621.html
More Muscle Cars For Sale – http://fastmusclecar.com/muscle-car-for-sale/