Best Muscle Cars
2017 Ford GT: The Best And Worst Parts
By
|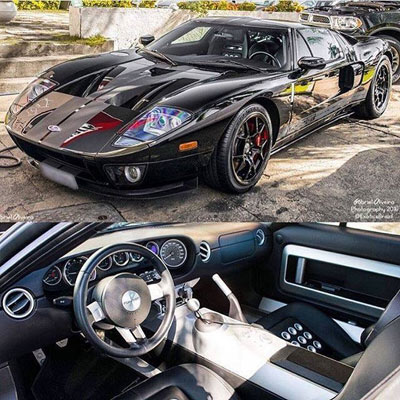 By Mark Weisseg
So much has been written about the Ford GT I would not know where to begin. But, one thing I find interesting is watching the 2005 and up GT cars at auction.
The less you drive it the better. Weird, when I buy a car I want to drive them and enjoy it. But noooooo, not with this car. You are to buy it and then park it so you can sell it a few years later and make a lot of money.
Ok, I get making money and profit and all of that but I don't care if it is a 2017 Ford GT with a V6 Eco boost, a COPO Camaro or what have you. I think it is pointless to buy anything in four wheels and trailer it everywhere or just let it sit. I want to drive it and enjoy the power and handling.
I love this car and saw one at the Chicago auto show. Of course it was roped off so none of us losers could scratch it with our belt buckles but Jiminy crickets what a great car. I doubt I will ever get the pleasure of driving one like the big magazines get too. They drive these for a month and then write glowing reports in hope they get picked again for the next cool car or truck.
Obviously I don't want to go buy donuts with it but why build a car in hopes that you sell them but nobody ever drives it long term? I have a friend with a Honda that just clocked 275 thousand miles and only had a few minor repairs. Can this GT do that? We will never, ever know. Yes, it has Gorilla Glass like the smart phones and yes it's going to Lemans to hopefully beat Ferrari again but how about Ford showing some love for us down here picking up the leaves on a fall day?
I can walk in and test drive the best Corvette at a Chevy dealership or a Challenger with a Hellcat or maybe with some arm twisting a test drive in a new Mustang GT-R if anyone has one. But, go in and ask to see a GT and you will laughed out of the building. Currently Ford has thousands of requests to buy these cars that out number the amount built.
Remember when the Hellcats first came out? Seems like all the celebrities and big shots got one but you and I? Forget about it as they say in Jersey.
Oh well, one can dream.
For all muscle car parts – http://fastmusclecar.com/muscle-car-parts/