Best Muscle Cars
10 Fastest American Production Cars Round The Nurburgring
By
|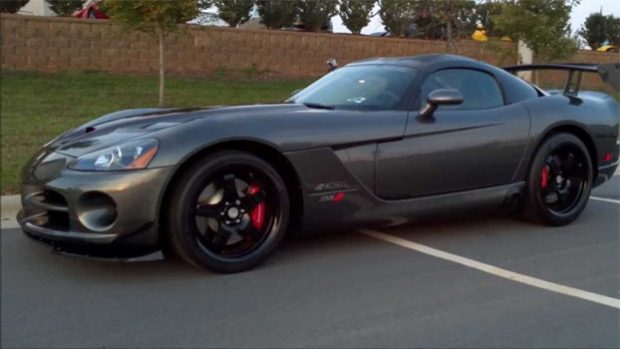 By Dave Ashton
The Nürburgring, Germany has become the de facto standard testing ground for proving how fast your vehicle is compared to the rest of the world. It's almost become an obsession with carmakers to prove their lap time and even optimise their vehicles based on the success on this track.
Here we going to show you the top 10 American-made vehicles and their times around the Nürburgring. The top record time was done in a highly modified Radical SR8 LM Radical SR8 LM at 6:48.28 and only Lamborghini, Porsche, Nissan and Mercedes as main manufacturers have beaten the dodge Viper in the top ten.
7:12.13 – 2010 Dodge Viper ACR
The Dodge Viper may have gone out of production, it is wrong approach to getting the fastest time has put in the top 10 of all production cars have gone round the Nürburgring. There's a possibility of getting the latest ACR to try for a new record, but until that time, the 2010 edition still rules.
7:16.04 – 2017 Camaro ZL1 1LE
Coming in as the 14th fastest car around the track, the 2017 2017 Camaro ZL1 1LE is not just a pony car, but something to take on supercars of the world and not just in a straight line. The Camaro proves that the days are gone of the American vehicle only good for straight line.
7:19.63 – 2012 Corvette C6 ZR1
The 2012 Corvette C6 ZR1 burnt up the track in a very respectable time, just like the Camaro above, proves that such Americana is just as good these days as any other performance vehicle.
7:22.68 – 2011 Corvette Z06
The ZO6 is meant to be more track focused than the ZR1, and with only 100 hp less is highly fine tuned set up shows that the Corvette hierarchy is up there with the best.
7:29.6 – 2017 Camaro ZL1
Faster than a Mercedes SLS AMG, Audi R8 V10, Koenigsegg CCX and a Porsche Carrera GT, the ZL1 has plenty to shout about with it's fantastic time.
The next five up perform around the neighbourhood were in a very respectable times. 7:59 for the 2009 Cadillac CTS-V, 7:59 for the 2009 Cadillac CTS-V, another great spot for the Viper 7:59 – 2005 Dodge Viper SRT-10 and 8:06.20 for the 2016 Focus RS.
There is obviously a notable absence from Ford in the lineup, which could hint at various reasons such as not making a reasonable enough time or they just don't want to publish. But for the time being the Dodge Viper rules the roost when it comes to American vehicles hitting the top spot round the Nürburgring.
If you want a full list of tracks times around the Nürburgring, this Wikipedia page is a good source of information.
source – motor1.com
More Muscle Cars For Sale – http://fastmusclecar.com/muscle-car-for-sale/