News
Will The Car's Future Take The Wrong Path?
By
|
Will The Car's Future Take The Wrong Path?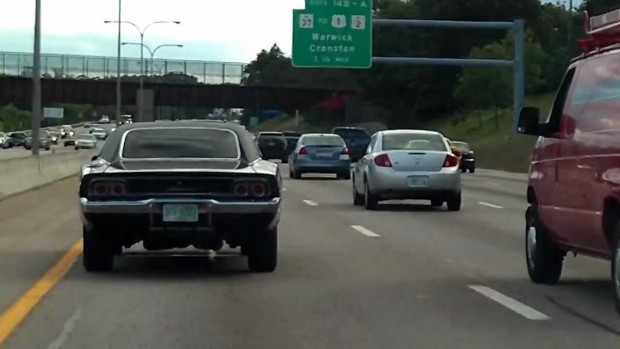 A historian at the University of Virginia thinks so.
Peter Norton states that much of our love affair with cars came from early public relations campaigns.
One such love affair came from a 1961 'DuPont show of the week' ( as the show was sponsored by DuPont, 23% stakeholder in General Motors), Groucho Marx states in the show,
'We don't always know how to get along with her, but you certainly can't get along without her," Marx concluded. "And if that isn't marriage, I don't know what is.'
He argues that the reality is people wanted cars out of the cities not to restructure the cities to accommodate the car. The cities were once an area that any pedestrian could walk freely. Since the introduction of the car, crimes such as jaywalking have been introduced.
He concludes by saying that the aim is not to be negative about the car but to be more informed about how our cities are going to be structured if and when the driverless car finally appears.
If history is tainted or not by PR campaigns (mostly it is!), the idea of the automobile was to free people to travel further and more conveniently.
With any idea that takes off as big as the car, there will have to be compromises so pedestrians and cars can live in harmony.
85% of Americans go to work every day in a privately owned vehicles, but is this due to it being the only choice for us or is it our preference?
Personally, I drive to work, yes mostly in traffic, but for me, it is by far the most convenient way to get from A to B (…and I mostly enjoy it!)
If you look back at history, there were times when the view of cars was an intrusive one. But really we are going back a long way here.
Who could even argue that the first automobiles had to have people running in front of them with a flag to warn people of the oncoming car. This must have been terribly inconvenient for the pedestrians at the time, but we learnt that the automobile was here to stay.
The advantages outweighed the disadvantages.
So history may be different than the documented tale, but I would rather have a world with the convenience of all the cars we have today and to go where I want in my car than not to.
The future may bring car-less cities, which will help enormously with pollution problems and if well structured public transport can be put in place, most will see the benefits, but please don't take away our fun cars just so pedestrians have a few more sidewalks.
Resources – http://www.startribune.com/lifestyle/travel/298023041.html
Click for More Muscle Cars – http://fastmusclecar.com/muscle-car-for-sale/
Donate To Fast Muscle Car
We spend a lot of time bringing you muscle car content. If you would like to donate something to help us keep going, that would be fantastic.
Will The Car's Future Take The Wrong Path?

,