Best Muscle Cars
Why Muscle Cars Are Better Than Sports Cars
By
|
By David Ashton
In the heady world of sporty vehicles, the muscle car may seem like a specialized proposition, but it doesn't have to be. All the old caveats thrown towards muscle cars are gone with the modern versions, presenting a viable alternative to the rest of the sports car market.
In this regard, we will go over the aspects that make modern muscle cars appealing and why they should be a legitimate alternative to the rest of the sports cars out there.
Engine Power
That's what it's all about, right? Stuffing a large displacement engine into a regular sized, two-door car, with plenty of performance parts. Today's muscle/pony cars like the Challenger, Charger, Camaro and Mustang, prefer 5 Liter+ engines, ideally with an atmosphere sucking supercharger to ramp up the power. The current top of the tree is the Dodge Challenger Hellcat Redeye, a 6.2L Supercharged High-Output HEMI V8 engine producing 797 horsepower. They have the power and sound incredible.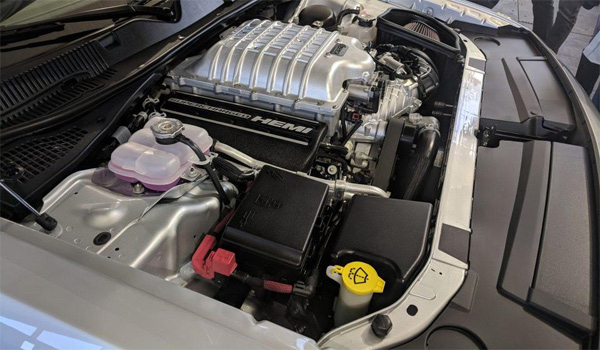 Looks
There's no denying that the late 60's Ford Mustangs, Cudas and the like are fine looking beasts. However, we are talking more about modern muscle cars and the likes of the 2020 Mustang which is selling like hot potatoes in Europe. A welcome alternative design to the rest of the market.
We have to use the wording, but the modern Mustang, Charger, Challenger and Camaro, just look more muscular than the rest of the sports car market. The lines may not be as arguably sleek or refined as a German counterpart, but rather a more edgy look, billowing out side panel as if to strain to maintain the power within. This may equate to a heavier car, but there's also more ground clearance and generally more daily practicality.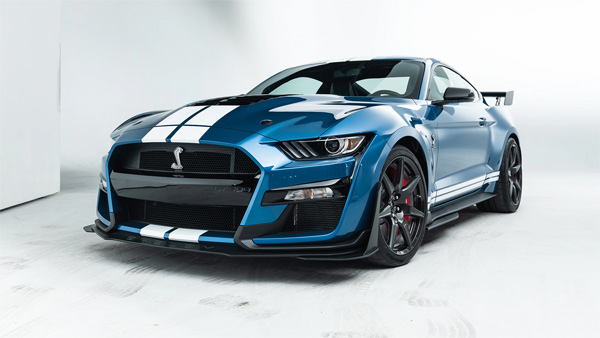 Larger interior
Yes, that's right, the muscle car sticks to its principles of still being a viable daily driver. It may be a two door like a sports car, but it still has room in the back and enough trunk space to venture on a long road trip. A little two seater sports car maybe zippy and fun, but you cannot always take a few of your friends along for the same thrill.
Round The Track and Acceleration
The modern muscle car is still like its grandfathers in principle, compared to other sports cars. Far faster in a straight line, but due to the meatier bulk, not as quick round a track. Most sports cars are simply lighter weight and thus less mass to move, which is ideal for a track day outing, but we are talking about living with a vehicle on a daily basis. Track days are usually a sporadic affair, with the bulk of the driving being done when you want to stretch your legs on a straight or out in the country.
Fast acceleration times are usually what gives us the most thrill when driving and this is where the muscle car comes into its own. That being said, the Mustang and the Camaro are still good options if blasting round a track is your thing.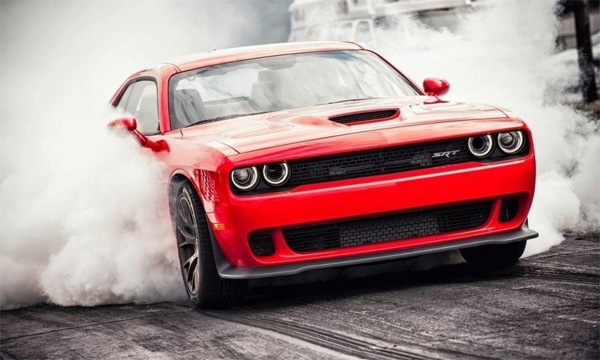 Pricing
Okay, you can pick up a 2019 Mazda MX-5 Miata for $25,730, which is a splendid little sports car, but if you compare the top notch punch of the Dodge Demon and Redeye compared to a supercar, then its value for money.
A 2019 Dodge Challenger Redeye has a starting price of $69,650, which works out at more like $71,350 delivered to your door. That's 797 horsepower, 0-60 in 3.5 seconds and a quarter-mile time in 10.8 seconds at 131 mph. Maybe not having the supercar refinements, but for dollars per horsepower very good value.
Which brings us to our rather one-sided, blinkered conclusion. Seriously though, modern muscle and pony cars are a raw and fun alternative to the current crop of sports cars. Something a bit different, good all-rounders and no matter the caveats, the takeaway is always great, raw driving fun that will always put a smile on your face. And this inherently is what driving should be all about.
Donate To Fast Muscle Car
We spend a lot of time bringing you muscle car content. If you would like to donate something to help us keep going, that would be fantastic.