Muscle Cars
Why is Muscle Car Insurance Important?
By
|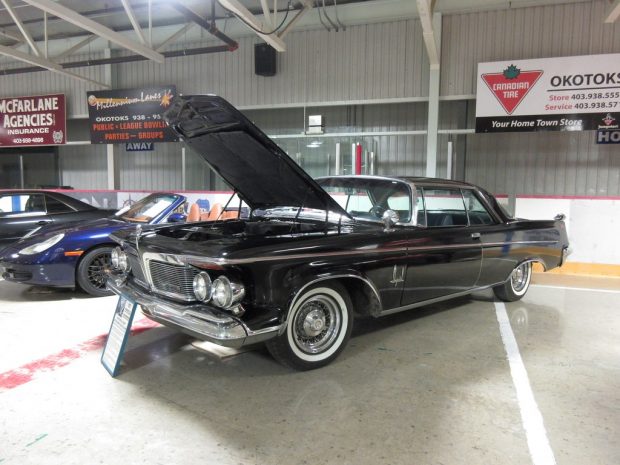 Muscle car is a term for high-performance automobiles in the US. This term has been around for quite some time and rightly justifies the top-notch performance by amazing cars. Insurance has always been of immense importance when it comes to making heavy investments in assets. Muscle cars are also known as classic cars, and their insurance is important because these cars are very expensive compared to conventional ones. If you're buying a muscle car, it is important that you also do something today to protect it from any unfortunate event in the future.
Where Can You Get Muscle Car Insurance?
Keep in mind that the insurance policies of these cars are very expensive; that's why not everyone can afford them. However, most States of the US have a law which requires every vehicle to be insured. There are many companies that provide insurance services specifically for business owners. Ever heard of fleet auto insurance? You must check this amazing insurance policy for muscle cars.
1. Muscle Cars See More Accidents
It is very common to run into accidents with such high-performance cars. Many people die as a result of the injuries sustained from such incidents, and the vehicles get destroyed. This is a genuine concern for every car owner. Things get more intense when one owns a classic car. These cars do look ravishing and unique, but they have high chances of bumping into accidents. Whenever a person leaves the house with a car, then there is always the risk of bumping into an accident. If your classic car is insured, you'll at least have the coverage of damage cost caused by an accident.
2. Prepared for Natural Disasters
This sounds like a very rare condition, but it does happen. Moreover, States that are close to the beach have a higher risk of running into floods with heavy rainfalls. Any metal is bound to rust if it sits in water for a long time. Therefore, it is better to get your classic car insured once and for all. Even when it comes to the engine of the boat, then much care is taken to keep it away from water to avoid corrosion. Flooding can destroy your vehicle within a short time and cause massive damage to your investment.
3. No Worries about Theft
You surely cannot overlook this major issue. Along with accidents, car theft is also a common phenomenon. It is easy to track a car thanks to advancements in technology, but some pro thieves fool everyone when it comes to stealing. Moreover, someone who dares to steal a car would surely have great tactics to erase any possible proofs left behind. Insurance is of great help in this regard and can save the day. Therefore, don't overlook insurance policy.
4. It's a Secure Investment
It's the best reason to buy an insurance policy for a vehicle. You are reimbursed for any possible loss or damage to your vehicle. There is no reason to leave insurance just because you think it's not safe. Insurance policies might be a bit expensive, but the return is always greater. It's a hefty purchase to buy a muscle car; therefore, you should look forward to a smart insurance policy.
Conclusion:
Insurance has been around for quite some time now. Whenever it comes to assets like automobiles, especially muscle cars; it becomes even more important to do something that protects the investment for a long period of time.
Donate To Fast Muscle Car
We spend a lot of time bringing you muscle car content. If you would like to donate something to help us keep going, that would be fantastic.