Best Muscle Cars
Want to Improve the Aesthetic Appeal of Your Corvette? Accessories That Can Help
By
|
When it comes to iconic American sports cars, few can match the timeless appeal and exhilarating performance of the Chevrolet Corvette. If you're a proud owner of a Corvette and wish to enhance its already striking aesthetic appeal, there are several accessories available that can take your vehicle to the next level. This article explores some of the top accessories that can help you elevate the visual allure of your Corvette.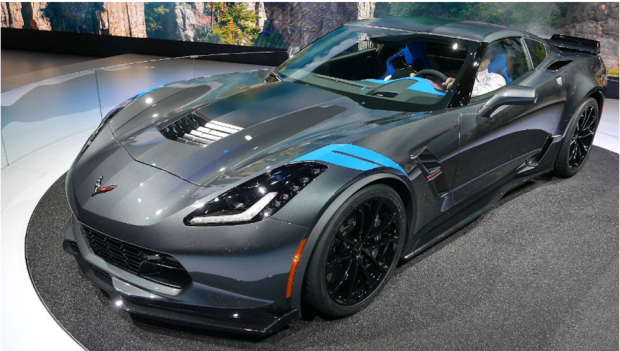 1. Custom Wheels
One of the most stylish custom Corvette accessories you can install to enhance your Corvette's appearance is customized wheels. 
Wheels play a vital role in defining the overall look and stance of your vehicle. Upgrading to aftermarket wheels not only enhances the aesthetics but also allows for improved performance.
Whether you opt for classic five-spoke designs or modern multi-spoke alloys, there's a wide range of options available to suit your personal taste.
Remember to consider factors such as wheel size, finish, and compatibility with your Corvette's suspension system before making a final decision.
2. Carbon Fiber Accents
Carbon fiber has become synonymous with high-performance vehicles, and incorporating carbon fiber accents into your Corvette's exterior can add a touch of aggressive elegance. 
Carbon fiber side skirts, front splitters, rear spoilers, and mirror covers not only enhance the visual appeal but also offer weight reduction benefits. 
These lightweight components can improve aerodynamics and handling, giving your Corvette a more menacing presence on the road.
3. Window Tinting
Window tinting not only provides privacy and protection from harmful UV rays but also adds a touch of sophistication to your Corvette's appearance. 
Tinted windows can help create a sleek, mysterious look while keeping the interior cool during hot summer days. 
It's important to check local regulations regarding window tinting limits to ensure compliance with the law.
4. Performance Exhaust System
The throaty roar of a Corvette's engine is music to any car enthusiast's ears. Enhancing the exhaust system not only improves the auditory experience but can also contribute to the visual appeal. 
A performance exhaust system can add a more aggressive tone to your Corvette's engine note, giving it an unmistakable presence and one of the best vehicles for road trips.
Opting for a system with polished stainless steel tips can also provide a touch of elegance to the rear end of your Corvette.
5. Custom Paint and Graphics
If you truly want to make a statement, consider investing in a custom paint job or unique graphics for your Corvette. 
Whether it's a classic metallic finish, a bold racing stripe, or a striking two-tone combination, a custom paint job can transform your Corvette into a head-turning masterpiece. 
Additionally, vinyl decals and graphics can add a personalized touch, allowing you to showcase your individual style and personality.
6. LED Lighting Upgrades
Upgrading your Corvette's lighting to LED technology is not only a practical choice but can also enhance its visual appeal. 
LED headlights provide brighter, more focused illumination, improving visibility and safety on the road. LED taillights and fog lights can add a modern touch to the rear end, while LED interior lighting can create an inviting ambiance. 
LED lighting upgrades are often energy-efficient and durable, and there is a wide range of color options to suit your preferences.
Why Installing Accessories Improves the Appeal of Your Corvette 
Installing accessories on your Corvette can significantly enhance its overall appeal in multiple ways. Firstly, accessories allow you to personalize and customize your Corvette, making it a reflection of your unique style and taste. Whether it's upgrading to custom wheels, adding carbon fiber accents, or opting for a custom paint job, these enhancements make your Corvette stand out from the crowd and turn heads wherever you go.
Secondly, accessories can elevate the performance and aesthetics of your Corvette simultaneously. Upgrading to a performance exhaust system not only improves the engine's sound but also adds a visually appealing element to the rear of your car. Similarly, LED lighting upgrades not only enhance visibility and safety but also give your Corvette a modern and sleek appearance.
Lastly, investing in accessories can increase the resale value of your Corvette. Well-chosen and tastefully installed accessories can make your Corvette more desirable to potential buyers, allowing you to fetch a higher price when the time comes to sell or trade-in your vehicle.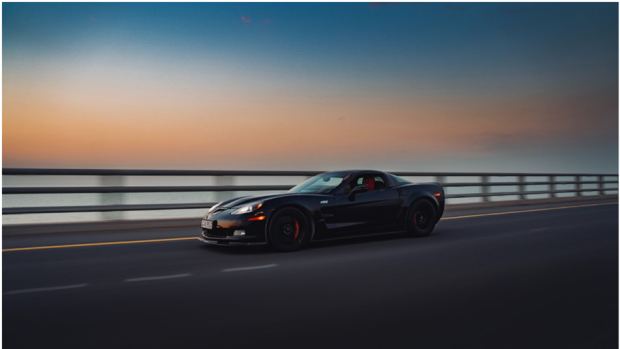 Summing Up: Accessories You Should Get for Your Corvette
Owning a Corvette is a testament to your love for automotive excellence, and with the right accessories, you can elevate its aesthetic appeal to new heights. From custom wheels and carbon fiber accents to window tinting and LED lighting upgrades, the options are virtually limitless. So, go ahead, explore the possibilities, and enjoy the journey of enhancing the visual allure of your beloved Corvette.
Donate To Fast Muscle Car
We spend a lot of time bringing you muscle car content. If you would like to donate something to help us keep going, that would be fantastic.