Best Muscle Cars
The Underrated AMC AMX
By
|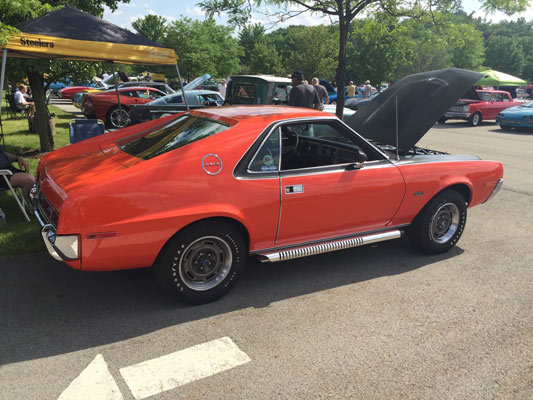 By Mark Weisseg
I feel sorry for this car. I really do. Th owner shows up with this beauty and displays the car along with a well made sign for nothing. Nothing. What do I mean nothing?
Well, I noticed over the years someone will bring a car like this to a show and nearly nobody pays it no mind. The crowds like the chrome cars and trucks or the fairly odd vehicles like my somewhat original old truck. The crowds tend to ignore beauty's like this one.
Usually there is one or two AMX cars on  site. This one is so nice and the owner is so proud yet few if anyone stops to look at it. What a pity and a shame. Because if the average person would just take a few minutes they would get a great education on one cool car. The other AMC I liked was the little red, white and blue one of the same era.
Let's be honest about the car. They were not overly popular back in the day because the big three ruled the roost. But, if you desired some different action than this then this was your date. These cars had no back seat and that was for weight reduction as well as coolness. The 390 V8 was a good reliable engine that would go and go fast if you so desired. The issue really was as I mentioned the other big three were eating AMC's lunch.
Ok, deep down I admit I like the styling and yes I have another admission since we are being honest. I never wanted one! True, I never wanted one but I have great respect for this car. It's sleek, it's fast, and it's underrated. I want to see more of them on our roads but they have disappeared over time. It's a worthy car to restore if you do find one but remember you will get little respect and that is a shame.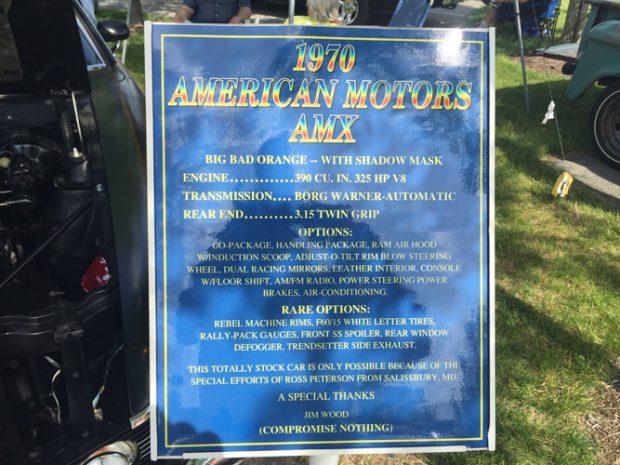 For all muscle car parts – http://fastmusclecar.com/muscle-car-parts/
Donate To Fast Muscle Car
We spend a lot of time bringing you muscle car content. If you would like to donate something to help us keep going, that would be fantastic.
The Underrated AMC AMX

,