Best Muscle Cars
Top Tips for Muscle Car Owners
By
|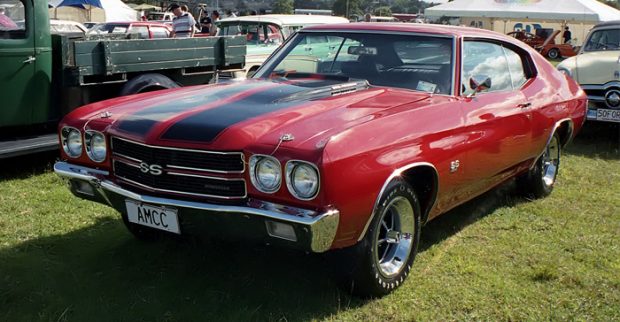 Muscle cars have an undeniable appeal, from the absolute classic icons such as the 1964 Pontiac GTO and the 1970 Chevrolet Chevelle SS 454 to the lesser-known models and often underappreciated Studebaker Avanti R2. They are stylish, retro, and a lot of fun to drive.
There are many practical advantages of owning a muscle car in comparison with other types of vehicle—the simplicity of their engineering makes them easy to tinker with, replacement parts are cheap and accessible, and the communities of muscle car enthusiasts are welcoming and vibrant!
However, any type of vehicle has some potential drawbacks. Here are some top tips for muscle car owners to help avoid the possible pitfalls and make the most of the advantages.
Take Advantage of the Aftermarket
Compared to modern vehicles, vintage muscle cars have low gas mileage, lack luxuries such as heated seats and climate controls, and safety technologies are often pretty much limited to just a seatbelt.
Thankfully, you can overcome many of these issues by taking advantage of the huge aftermarket (both online and in physical stores) for parts, usually at low prices. Why not have the best of both worlds by installing more comfortable seats, air conditioning units, and other modern benefits in your vintage ride? If you plan on selling your car in the future, be cautious about making these changes, though, as it could lower the value.
Get Insured
This tip is essential for all vehicle owners but can be especially important for muscle car owners due to their cars' age and the aforementioned lack of safety features. Car accidents can be extremely expensive, so insurance is a must-have. There are many companies offering vehicle insurance plans at competitive rates, such as KBDinsurance.com. Don't go out on the road until you are covered!
Use Your Car as a Project
Modern cars have much smaller engines but more power than muscle cars, with some cars having a 213 cubic-inch V-6 engine developing 500 horsepower and 406 pound-feet of torque. In comparison, the 1967 Shelby Cobra develops 425 horsepower with a V-8 427 cubic-inch engine. Therefore, it can be a great project for you to undertake to see how much engines have changed over the years and whether you can replace your engine with something more powerful if you wish.
The good news is that the simplicity of the ignition systems and valve trains of old V8 engines makes them easy to tinker with.
If you want to learn about how cars work or even try out your first auto engineering project, you can't go wrong with an old muscle car. It is important to note that not all muscle cars are equal when it comes to power or fuel efficiency, so a less popular model might be more difficult to source parts for.
Meet Other Muscle Car Fans
A large part of the appeal of owning a muscle car is owning a piece of history. Aside from the driving experience (which is exhilarating), the knowledge that you are preserving an important and iconic part of American culture makes any drawbacks more than worth it.
Why not show off your muscle car project to others who will appreciate it? Going to track meets and muscle car conventions will not only give you a chance to show off your pride and joy, but you can also learn some useful maintenance tips from more experienced muscle car veterans. You never know—you may even make friends for life. The muscle car community is a lot of fun to be a part of.
Donate To Fast Muscle Car
We spend a lot of time bringing you muscle car content. If you would like to donate something to help us keep going, that would be fantastic.