Best Muscle Cars
Top Automobile Trade Shows in the USA
By
|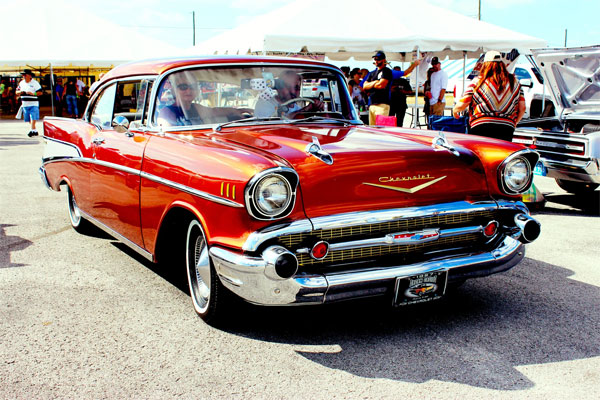 Cars have become more than just a means of transportation. They have become a part of human culture, constantly evolving with us. They are an essential part of our lifestyle that allows us to live without interruption.
For automobile enthusiasts, cars are historic evidence of how technology has evolved throughout the decades. Auto shows allow car manufacturers, buyers, and enthusiasts to gather together to see the latest and greatest in the automobile industry.
Never miss a single trade show with this nifty guide on car shows and expos around the country: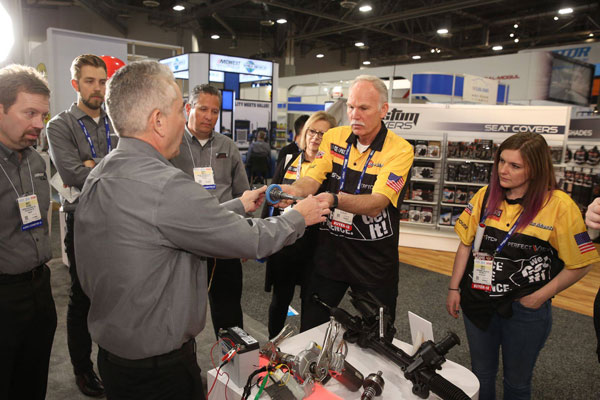 When: November 3-5, 2020
Where: Sands Expo & Caesar's Forum, Las Vegas, Nevada
Perhaps one of the most prestigious automobile expos in America, AAPEX is the go-to destination for car entrepreneurs. Here, you can meet face-to-face with automobile suppliers and partners, explore the global marketplace innovations, and receive hands-on training from elite technicians. Plus, their demos and lectures are now more informative than ever.
In addition to the presentations, AAPEX also features fully-equipped service bays where you can get your hands dirty. You'll also be able to expand your network during this 3-day event. If you're planning to tune up your professional career in automobiles, then AAPEX is the perfect event for you.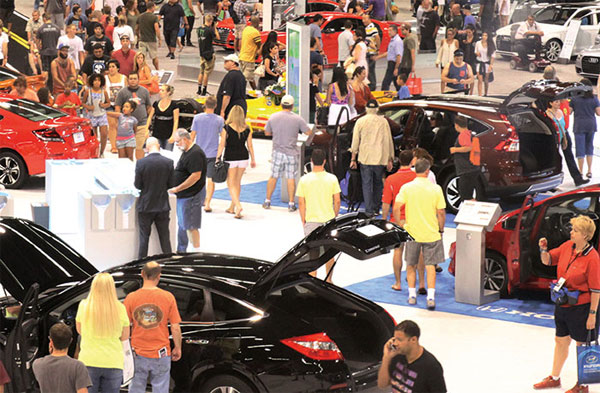 When: September 10-12, 2020
Where: Las Vegas Convention Center
The Motortrend International Auto Show is a car shopper's heaven. Over 350 of the newest cars, trucks, and SUVs are all parked in one place, ready for buyers and enthusiasts. You can touch, see, and sit inside the latest models so you can experience the vehicles for yourself. Plus, product specialists from different brands are ready to showcase and answer your questions—no sales pressure at all.
There are also customized and tricked-out vehicles from Team Hybrid and M2M Motoring. The best part of this show? You'll have the chance to test-drive the amazing vehicles on display. If you're interested in joining an auto show like Motortrend, just contact a reliable Las Vegas trade show rentals company to help you.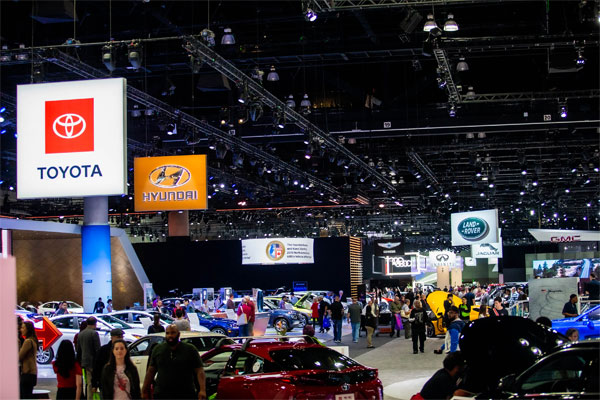 When: November 20-29, 2020
Where: Los Angeles Convention Center
One of the largest and longest-running auto shows in the world, the LA Auto Show should definitely be on your bucket list. Experience 10 days of vehicle comparison, free test drives, and exploring customized cars without sales pressure. And if you're shopping for cars, there will be loads of options available for you.
Got kids? The LA Auto Show isn't just for adults—kids are welcome here too. The little ones have plenty of entertainment while the adults go shopping. There are video games, virtual reality demos, and play zones. Plus, children under 6 years old get free admission!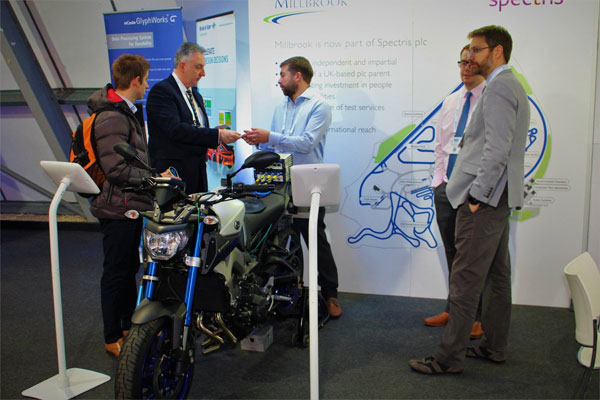 When: October 27-29, 2020
Where: The Suburban Collection Showplace, Novi, Michigan
Are you in the business of automotive quality control and repairs? Then the Automotive Testing Expo will help your career move forward. This exhibition aims to reduce development time, increase quality, and decrease product failures. You'll also get the chance to see the latest technologies in component testing and validation.
Attendees of the Automotive Testing Expo are treated to informative demos and presentations. These include test rigs, ADAS testing, NVH measurement tools, simulation packages, crash-testing know-how, and many more.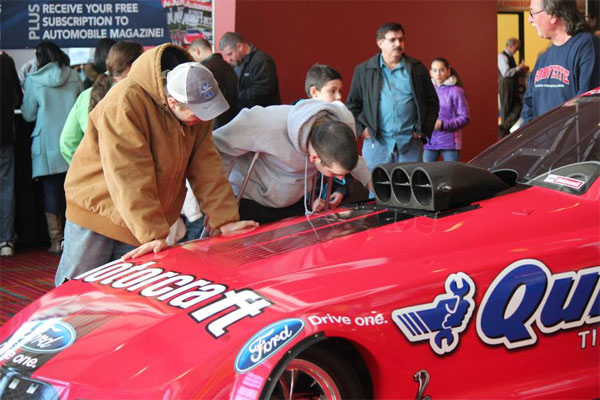 When: November 12-14, 2021
Where: Mohegan Sun Expo Center, Uncasville, Connecticut
Car buyers and enthusiasts from the Tri-State Area won't have to travel far for an auto show. The Connecticut International Auto Show is more than just a showroom—it's an event for everyone who loves vehicles. Whether you're shopping, comparing, or just sightseeing, you're welcome to this trade show.
You can expect to see the debut of new models from the most popular car brands. Have a trip down memory lane with vintage car showcase. Or pose for a selfie next to the race cars available during the show. Whatever your thing is, the Connecticut International Auto Show will surely have something for you.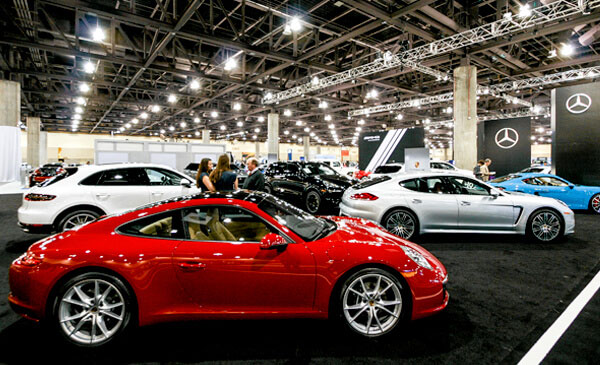 When: November 26-29, 2020
Where: Phoenix Convention Center, Phoenix, Arizona
Bring your whole family to the Phoenix Auto Show and experience an automobile exhibit like no other. It showcases 500+ new car models and a collection of luxury vehicles. You'll also be able to experience the off-road capabilities of a Jeep in an indoor demo.
However, the Phoenix Auto Show is so much more than that. Kids ages 3-7 years old can also test drive the kiddie vehicles in the show. Plus, Subaru hosts a pet adoption drive for attendees to meet and adopt local rescue dogs.
When: To be announced
Where: To be Announced
Planning to buy a new vehicle? Wait for the Utah International Auto Expo and score the best models, amazing deals, and extra perks from well-known car brands. You'll get to a five-star buying experience as sales experts answer your questions and allow you to test drive the vehicles to your heart's content.
If you're simply sightseeing, then you're welcome to attend too. Bring your kids with you, because they will also host a family day. Plus, the little ones will have fun driving around the kiddie vehicles while the adults marvel at the new car models.
Conclusion
Auto shows are great for automobile companies, buyers, enthusiasts, and professionals to gather together in one event. Aside from showcasing the latest car models and features, it's also an opportunity for industry professionals to continue learning. With this list of the top auto shows in the US, you'll never miss some of the greatest car expos in the country.
Donate To Fast Muscle Car
We spend a lot of time bringing you muscle car content. If you would like to donate something to help us keep going, that would be fantastic.