Best Muscle Cars
Cheap Price, Solid Performance: 2020's Most Affordable Muscle Cars
By
|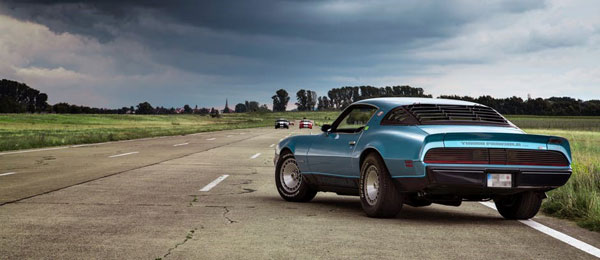 Whether you're a collector on a budget or buying your first muscle car, you don't need to break the bank if you can score any of these affordable muscle cars.
A muscle car is a perfect purchase right now for anybody who needs to boost their confidence and morale. That is to say, buying a muscle car right now is perfect for just about anyone who loves to drive.
However, muscle cars are known for their high asking prices just as much as they're known for horsepower and sleek, sporty looks. For the majority of people right now, funds are tight. Unless you're ultra-wealthy, you can't make that dream purchase unless you find affordable muscle cars for sale.
Lucky for you, cheap muscle cars aren't as hard to find as you might think. Here's a list of 2020s most affordable muscle cars for you to browse.
One of the Most Affordable Muscle Cars
The classic Dodge Dart Sport from 1975 runs you only $6,000-$9,000. It's not the most powerful car, as the oil crisis of the 1970s led to an engine downgrade for the 1975 Dart, which comes with a 5.2L V-8.
It has the sleek looks you want from a muscle car, and its value is likely to rise over time like most classic muscle cars. Buying one isn't a bad investment.
Chevy Camaro Z28 SS From 1996
At the start of the 2000s, the sports car market hit a slump, and Chevrolet made the hard call to discontinue the Camaro in 2002. In a bittersweet way, this works out for you, because cars from the period have all the looks and features you want with a lower price tag.
The zippy Z28 SS goes for around $8,000-$15,000.
1990 Chevrolet Camaro IROC-Z
Another affordable 1990s Camaro is the 1990 IROC-Z. This muscle car has a robotic look that somehow appears futuristic 30 years after it came out. Buying this car will make you look at your current vehicle and call a "we buy junk cars" business because it looks so old!
Its 5.7-liter V8 engine hits 245 HP, and you can find one under $10,000, no sweat. An IROC-Z in need of a little TLC costs as little as $6,000
Late 60's-Early 70's Buick Riviera
Another cheap classic American muscle car is an early Buick Riviera. The cheapest of the full-size muscle cars are from between 1969 and 1972. You'll pay only around $8000 for one.
If you have a little more cash in your pocket, Rivieras from more recent model years are right up your alley.
Muscle Car Fanatics Are at Home Here
Now that you know some of the most affordable muscle cars you can buy today, you can buy your dream car sooner than you thought possible. Owning a muscle car today will give you the morale boost you need in these difficult times, and gives you something to do to pass the hours at home.
If you want more lists of muscle cars or information on how to take care of one, everything you need is right on this blog. Take a look around and learn something new about muscle cars today.
Donate To Fast Muscle Car
We spend a lot of time bringing you muscle car content. If you would like to donate something to help us keep going, that would be fantastic.