Best Muscle Cars
Top Affordable Sports Cars (+ Muscle Car Insurance Tips)
By
|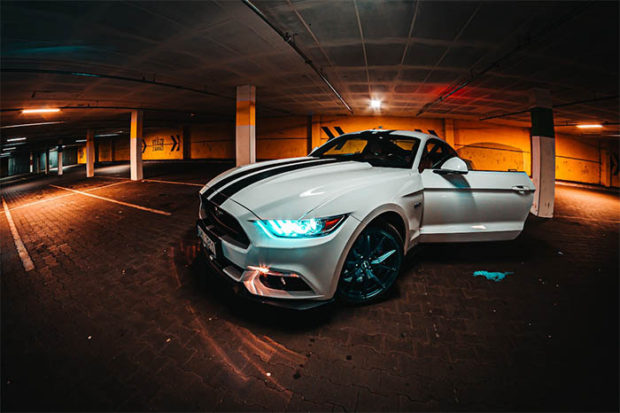 Life is way too short not to try your best to get everything you've ever dreamed about. 
How many people are dreaming about a minivan? Not very many. Of course, when you have your heart set on putting a sports car in your driveway, it's hard to deny how awesome that goal appears at every angle. 
You get to be the envy of the neighborhood while enjoying the thrill of taking fast curves and putting that beefy engine to good use. 
Many would-be sports car owners assume their muscle car dreams aren't meant to be simply because they must be expensive, right? The truth is that there are affordable sports cars out there.
Let's dive into the list of great sports cars and the cheapest ones to insure. 
Knowing what is considered a sports car for insurance purposes is very important. A complete picture of ownership's total costs is an excellent way to get closer to the powerful muscled-up ride of your dreams.
The Honda Civic Type R: Higher Price for Greater Value
First up is the Honda Civic Type R, a car that just feels like it was made to zoom.  
You get an engine that kicks out 306hp and 295 lb-ft of torque, and it's a manual car. The inside has all the tech bells and whistles, such as integrated nav, Apple CarPlay / Android Auto, and lots of driver-assistance technology. 
The $39,000 MSRP price tag is steep, but there's a lot to enjoy for the higher price. Honda is well-known in the industry for reliability, which means your total cost of ownership is much less than meets the eye. 
The Type R is also one of the cars showing up in dealerships across the country, which means you can pick it up locally. 
While there's nothing wrong with buying a car out of state, it's just easier at times to bring your muscle car home locally.
The Dodge Challenger: High-End American Classic 
The classic lines of the Dodge Challenger are truly delightful. Just the idea of walking outside and seeing a Challenger in your driveway should put a smile on your face. 
This car is on the higher end, but it's a classic: $328,000 to own a piece of American history brought into modern times? Absolutely. 
Rear-wheel drive, premium speakers, manual transmission, dual-zone front climate control, keyless ignition, a rearview camera, and parking sensors are all delicious features of the Challenger. 
The big 3.6-liter V-6 engine kicks up 303hp, which is nothing to sneeze at. 
If you've seen one on the road, you already know how fast they can go. Why not own one yourself?
The Ford Mustang: Common Choice
There can't be a guide on sports cars without including the Ford Mustang. You just can't exclude this iconic American muscle car. The Mustang is well known for its smooth handling, in-car tech, and manual transmission. 
Like the Challenger, if you've ever seen a Ford Mustang barreling down the highway, you already know what it can produce in terms of speed and curve handling. 
With a Ford dealership practically on every corner, you won't have to worry too much about where to get your Mustang fixed when routine maintenance comes up.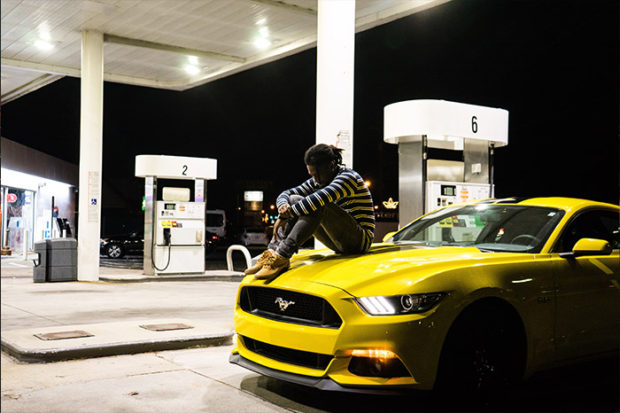 Handling Auto Insurance for a Muscle Car
So, is there a defined standard of what makes a sports car for insurance purposes? Not at all. Indeed, every insurance carrier comes up with its idea of what a sports car is, and their classifications can vary. 
Generally speaking, the more horsepower, the more likely it is that the car of your dreams will still look and sound like a sports car to your insurance company. 
Does that mean all is lost? Not at all. What you drive isn't the only factor that comes into play for the monthly premium determination. 
If you've got a long driving history and haven't gotten into any accidents, the insurance company will not raise your rates sky-high just because a Mustang is sitting in your driveway. 
Age also plays a strong part in insurance premiums, as older drivers are seen as less of a risk than younger drivers simply because they've spent longer on the road than those just starting. 
These sports cars might not look like the beefy American muscle cars of the old days, but they can still tear up the highway with the best of them. 
Luke Williams writes and researches for the car insurance site, CarInsuranceComparison.com. His passions include writing about sports cars, car insurance, and ways people can drive with peace of mind.
Donate To Fast Muscle Car
We spend a lot of time bringing you muscle car content. If you would like to donate something to help us keep going, that would be fantastic.