News
The Dodge Brothers Ad. – Not Ford Employees!
The Dodge Brothers Ad. – Not Ford Employees!
The 2 Ads. below by Dodge show the original Dodge Bros. as designers who raced to set out on their own and as per the ad. – 'By 1914, the Dodge Brothers quit the Ford Motor Company and set out on their own.'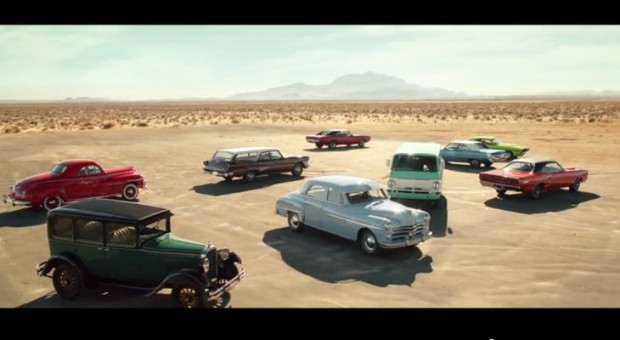 A 1920 article from the New York Times states otherwise, Henry Ford made a deal with the Dodge Brothers in 1902 which gave the Bros. a $5,000 interest in The Ford Automobile Company for building 650 chassis.
So, the two companies developed independently without being employed by each other, but rather they did business together.
So, the two ads are not strictly correct and according to this article by the Consumerist  they make a point that this isn't strictly true.
After you watch the two ads., do they convince you to buy a Dodge, do you think it is a wonderful minute or so of viewing and nostalgia or are you completely angry that you are not told the 100% truth about the Dodge and Ford history?
If we were told the complete note for note history and background of all inventors, designers and visionary engineers in the car industry, they will probably be more mundane than the stories we know and love.
Do you want to know that the Dodge Bros had the vision of creating two cars that would last for more than a century and had the vision to break out on their own OR they were machinists who got into the automobile industry and did a few deals with Ford? I would pick the first choice any day.
This is not to encourage or condone the mis-selling of history in any way, but the bottom line for any car ad. is to sell vehicles. Car manufacturers have to comply with guidelines when advertising to make sure wildly made up lies obviously don't get through.
Some Dodge and Ford fans will want the hundred percent truth, others will be happy with the rose tinted view of history. Will either story affect your purchasing choices or the love of the cars?
Personally, I love the image of two guys having the inspiration to set out on their own and making a success of it.
If you want to buy into the history of these ads. or the documented history, is up to you, but when I buy a Dodge, I do it because I love that individual car only or any other type of muscle car.
Do you think these ads should have been 100% accurate or are you happy enough with the ads. and what they portray?
Click for More Muscle Cars – http://fastmusclecar.com/muscle-car-for-sale/
Donate To Fast Muscle Car
We spend a lot of time bringing you muscle car content. If you would like to donate something to help us keep going, that would be fantastic.
The Dodge Brothers Ad. - Not Ford Employees!

,

10.0

out of

10

based on

1

rating