Muscle Car
The Car Buyers' Guide: 5 Things to Look For When Buying a Used Muscle Car
By
|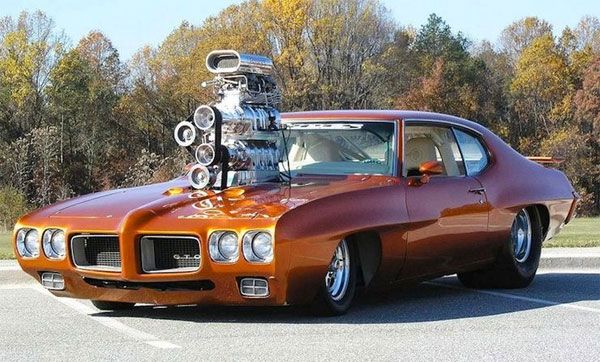 Are you in the market for a used car? Make sure you check out our car buyers' guide to ensure you're getting a great vehicle.
For most people, it's hard to imagine surviving life without a car. However, when it comes time to get a new car, most people don't get a new car.
In fact, millions more pre-owned vehicles are bought each year compared to new cars. With so many used cars out there, it can feel daunting to try and find a good one that works for you.
However, you're not alone. Read on to discover our car buyers guide that can help you find a great vehicle.
Find a Reputable Dealer
While there are thousands of dealerships selling used cars, not all of them are reliable. When looking for a used car, check to make sure the sellers you may buy from have good reviews.
It's an obvious tip, but it's still important. Buying from an unreliable dealer could mean putting too much money into a car that will break down soon.
Even worse, you could be talked into a deal that you actually can't afford, and end up in a worse situation than you're in now.
You don't want to be back looking for another car anytime soon, so when looking for used cars for sale, pick a reputable dealer.
Compare the Price to the Standard Value
Once you've found a good dealer with some cars you like, it's time to check the price. The best way to know that you're getting a good deal is by comparing the price of the car with its Blue Book Value.
The Kelley Blue Book is considered one of the standards in the auto industry and should be used in tandem with any car buyers guide you use. If the price for a car is much higher or much lower than the Blue Book Value, then you know you have a problem.
Look at the Accident History
To further help you determine if a car is worth buying, you need to look at the accident history.
Any good car dealership should provide the accident history of a used car, and you can use this to help you determine if you'll have problems down the road.
If a car has been through a lot, then its parts may not be in good condition. If that's the case, you can avoid buying the car and potentially adding to that accident history.
Test out the Car
You can do all the research in the world, but there's only one way to make sure that a car feels right for you: test drive it!
Getting behind the wheel will help you figure out your comfort level in your next car. You can figure out blind spots, feel how smooth it drives, and listen for any sounds that may hint at some issues down the road.
While a car buyers guide can give you most of the information you need when buying a used car, nothing replaces getting a hands-on feel experience.
You've Read the Car Buyers Guide, Now Time to Buy a Car!
Now that you've read our car buyers guide, it's time to that used vehicle that's right for you. It may not be an easy journey, but if you use these tips, then you will be happy with the destination.
Got more car questions? Check out our other articles for more car answers.
Donate To Fast Muscle Car
We spend a lot of time bringing you muscle car content. If you would like to donate something to help us keep going, that would be fantastic.