Muscle Car
A Beginner's Guide to Repairing a Muscle Car After an Accident
By
|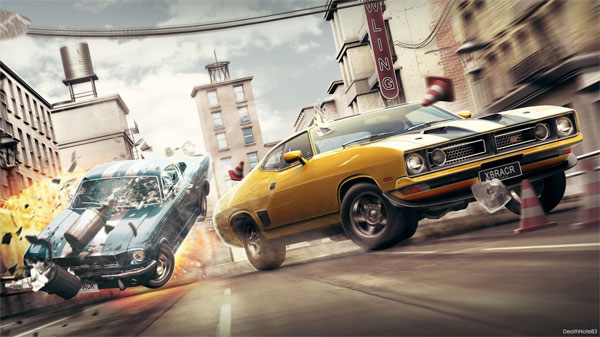 A muscle car can reach very high speeds along interstate highways. But regardless of how skilled a driver you are, there's always an accident waiting to happen that could damage your vehicle one way or the other.
It could take months and a great deal of money to restore a muscle car after a collision. While you have the option of buying a new one, you might prefer shouldering costly repairs, especially if you have developed a strong attachment to the vehicle or if it is a rarity.
Here's a guide to making your vehicle as good as new even though it has been in an accident:
Get compensated
Considering that you could spend thousands of dollars on certain damages, you could get lucky if someone crashes into your muscle car. Launching a civil case can help you secure compensation for any injuries and property damages you suffer. It may help to see more about how these cases play out and how a lawyer can help. Schedule a consultation with someone near you.
Winning a case against a reckless driver helps you cover repair costs from the other party's insurance provider. There's a lot to consider in the process, but with a lawyer specializing in reckless driving cases, you can come home with enough cash to fix your vehicle.
Make estimates
Depending on the insurance provider, you may have to know how much money it takes to restore your muscle car. Typically, the insurance company of the party at fault will send over a certified inspector to assess the extent of the damage.
However, you may have to conduct an estimate of your own with a mechanic of your own choosing. This is to identify any additional damages that the insurance provider might have overlooked. Make sure the estimates match up to get more reasonable compensation.
Find a mechanic
Once the court clears who gets to pay, the owner of the damaged vehicle can proceed to find an auto repair shop. Usually, you will be able to identify the right auto repair professional to handle your muscle car.
In the case of a vintage vehicle, you might want to look for a shop specializing in restoration mechanics. You will need to find one. Otherwise, the insurance provider will suggest a repair shop for you.
Do it yourself
If you are opting to settle rather than launch a lawsuit, you may have to settle yourself or not make a claim at all. This is usually the case for damages that fall below the deductible amount of your insurance policy. In this case, you can save any additional cause by doing simple fixes on your own.
For sure, a damaged side mirror or a dented bunker are some of the cosmetic damages you can handle yourself. You can check DIY tutorials that can help you make cost-effective repairs on your muscle car.
Fixing a damaged muscle car can be challenging for someone who hasn't experienced it yet. With these tips in mind, you can have your muscle car up and running again without much hassle.
Donate To Fast Muscle Car
We spend a lot of time bringing you muscle car content. If you would like to donate something to help us keep going, that would be fantastic.