Best Muscle Cars
The 5 Most Expensive Muscle Cars Ever
By
|
The 5 Most Expensive Muscle Cars Ever
Even the most hardened cynic and critic of muscle cars would admit they are becoming some of the most sought-after automobiles on the planet.
You can still buy examples of the most expensive at a fraction of the cost, but if you want complete exclusivity, ultra-rare options and a vehicle that will only go up in price, then this part of the car market is for you.
Therefore, here's a rundown of the current five most expensive muscle cars in the world.
5. 1967 Shelby GT500e Super Snake.
$1.3 Million.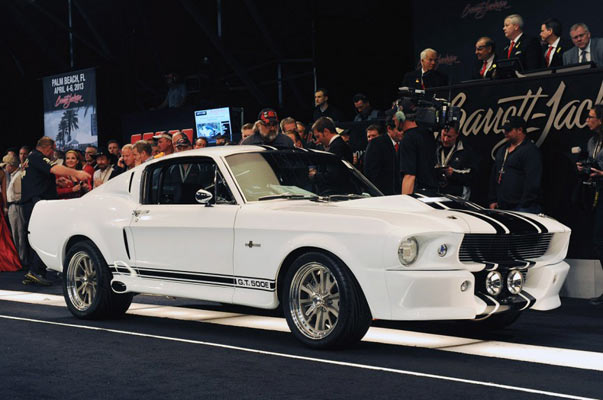 It's no surprise that there is a Shelby of one form or another in this list.
The 67 Shelby GT500e Super Snake was planned to be a limited run of 50 vehicles. The problem was not one of them was sold!
Technically, you could have ordered this car from a dealership, making it a genuine muscle car, but as the ride is so highly optioned, the numbers sold speak for itself.
This makes this Shelby probably the rarest in the world.
4. 1970 Plymouth Hemi Barracuda Convertible.
$2 Million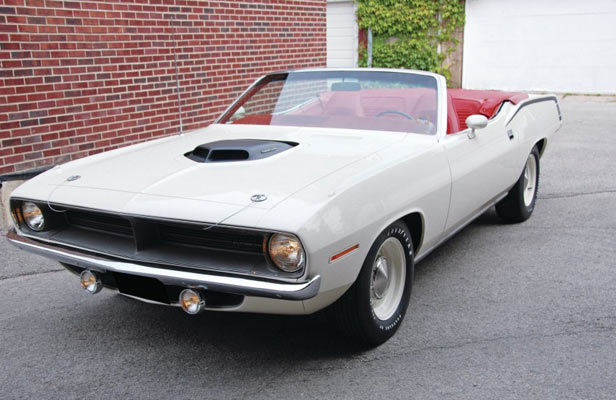 Sold for $2,000,000 at the Russo and Steele auction in 2011, this Plymouth Hemi Cuda convertible is only one of 14 produced in 1970. This being only one of nine that came with the Hemi and 727 3 speed transmission.
No one wanted a convertible in the late 60s and early 70s, simply because they were not 'sporty.' low popularity means low numbers and big future price tags.
For the lucky few who preferred a top-down cruise, rather than a potential drag racer are now benefiting from the decision. I guess sometimes the more conservative option does pay off!
3. 3. 1971 Plymouth Hemi Barracuda Convertible.
$2.2 Million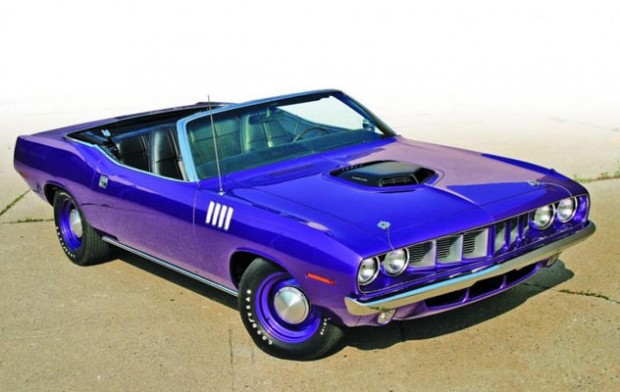 Sold for $2,200,000 in 2007 at Barrett Jackson Auctions, this is only one of 11 convertibles produced in 1971.
A non original hemi-engineis is the down side, but the eventual buyer didn't think so, I guess focusing more on the limited production number.
With the reputation these Cudas are making for their auction prices, this vehicle is only going to go up in value as the years go by.
2. 1967 Chevrolet Corvette L88.
$3.2 Million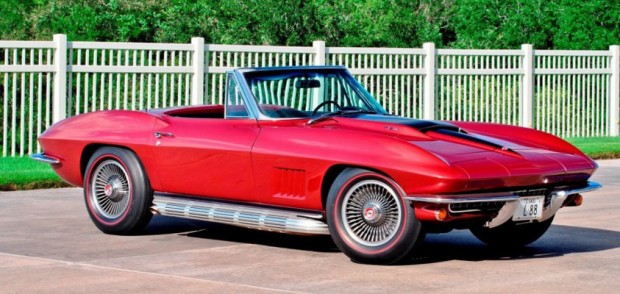 Although Plymouth Barracudas are getting a lot of the limelight with increasing auction prices, a Corvette that will always be in the list somewhere.
This particular corvette is a 67 L88, being only one of 20 produced. this one being the only survivor with its original body panels.
It is of note that the restoration job done on this ride has been adopted by the National Corvette restorer society as the ideal way to restore one of these classic Corvettes.
As you would expect, this is a meticulously restored vehicle, as flawless as you can find.
1. 1971 Hemi Cuda Convertible 4-Speed.
$3.5 Million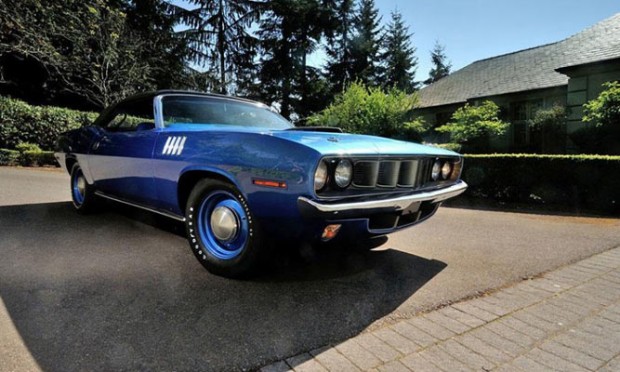 Sold for $3,500,000 at Mecum auctions in 2014, this Cuda is possibly as rare a vehicle as they come.
One of 11 convertibles made in 1971, one of two produce with a 4 speed transmission and Hurst shifter and the only one with a for speed Hemi option.
It is almost ironic that a pushy car sales person in the early 70s trying to sell more options with car, was actually doing the car buyer a favor!
Hindsight is a wonderful thing!
Click for More Muscle Cars – http://fastmusclecar.com/muscle-car-for-sale/
Donate To Fast Muscle Car
We spend a lot of time bringing you muscle car content. If you would like to donate something to help us keep going, that would be fantastic.