Best Muscle Cars
The 5 Key Things to Know About Performance Tires for Your Muscle Car
By
|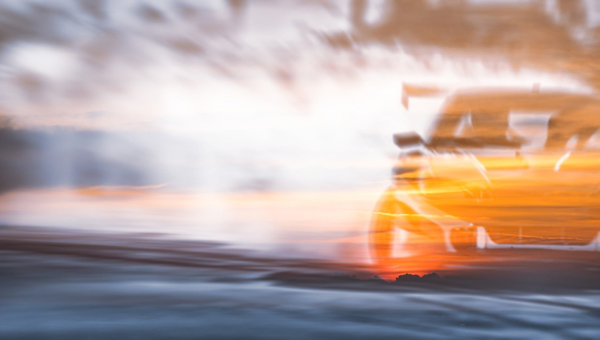 Are you thinking about investing in some high performance tires to race your muscle car at a track? Here are five key things that you should know before you buy.
Want to make your muscle car faster? Get better tires. Buying tires that are 10% grippier can help your car outperform a vehicle that has more horsepower.
There's a lot of complicated math that the experts can show you to prove this claim, but let's skip the math and get to the fun part: buying new performance tires.
Keep reading to learn about buying the tires you need to improve your muscle car's performance.
Know Your Stats 
Before you buy any kind of tire, you need to know what will fit on your muscle car. Look for the tire code on your current tires as a starting point. You'll also need to know:
Tire type
Tread width
Aspect ratio
Radial
Diameter
Load rating
Speed rating
Keep the Speed Rating the Same 
Don't buy tires with different speed ratings. This is the rate at which your tire dissipates heat. The hotter the rubber is, the faster the tire wears out.
Once you hit the maximum rating for the tire, you risk total failure. The average tire for people who travel on a highway is T. This is a speed of 118 miles per hour.
Each letter designates a speed, so the later in the alphabet you go, the higher the speed the tire can handle. If you're planning on taking your muscle car on the track, then you may need a tire rating of U through Y.
A speed rating of Z is open-ended and signals speed over 186 miles per hour.
Avoid the All-Season Tire 
Stay away from all-season tires. These tires sacrifice grip on dry or damp roads so that they can perform on roads in below-freezing temperatures.
Instead, you want to look for summer or three-season tires. These are going to give you the maximum amount of stickiness in the rubber.
Consider Non-Mainstream Brands 
There are a few mainstream brands that won't let you down when it comes to performance tires.
Bridgestone
Michelin
Pirelli
Yokohama
Goodyear
But these aren't your only options. Check out some smaller companies from South Korea and Japan. You'll find that these boutique tire makers can produce tires that trounce the big boys.
While you're at it, consider changing out your wheels with your tires. Look for performance wheels like Method Wheels to pair with your performance tires.
Break Them in Gently 
Don't put your new tires on and immediately go roaring around the track. If you want to get the most out of your tires, you need to break them in correctly.
You need to go easy for at least 500 miles to wear off the lubricant coating. This also gives the different tire components a chance to start working together as a cohesive unit.
Shop for Your Performance Tires
With this guide, you're ready to upgrade your tires to a set of performance tires. Start with the specs of your current tires. Then shop around for a set of summer performance tires that offer the capabilities that will help you improve the speed and performance of your muscle car.
Check out the video section of our blog to see other muscle cars and their tires in action.
Donate To Fast Muscle Car
We spend a lot of time bringing you muscle car content. If you would like to donate something to help us keep going, that would be fantastic.