Best Muscle Cars
Should You Get Forged Rims for Your Muscle Car?
By
|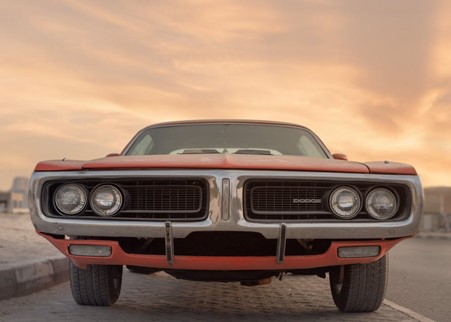 The quality of any ride is determined by the investment you make in tires. But beyond tires, you need the right rims to bring an added sense of flair to your muscle car.
Forged rims are a great option to switch things up. Take a look at this overview of whether forged rims are the best option for your classic car.
What Are Forged Rims?
Forged rims aren't for the weak and the meek. Experienced muscle car enthusiasts invest in these premium wheels because the performance is unmatched.
Forged wheels are both strong and lightweight making it easy to maneuver on the road. This comes in handy if you're into racing or want to preserve the longevity of your tires.
It's a good idea to save up if you've got your eyes set on forged rims because they aren't cheap. Make sure you choose a vendor with top quality materials.
Think 6061 aluminum when choosing your forged wheel materials. Not every vendor can handle this kind of power so make sure you choose wisely.
Forged rims are made from a single block of metal and forged down into their various molds for optimal strength. Expect to have a high load rating with forged rims as well.
It helps the wheel in case you have an impact. If, heaven forbid, your vehicle hits a wall the wheels will bend.
That's rare for wheels especially cast wheels where the lesser quality aluminum breaks against sudden impact. This failure of a wheel creates a much bigger issue when considering driver safety.
Forged wheels are both strong and wearable. Still, the wheel isn't going to last forever.
Most drivers have to decide whether they want a strong wheel, long-lasting wheel, or lightweight wheel. You can choose two, but never three.
Forged rims give you a solid amount of all three but focus more on strength and weight. It's the same trade-off though for any other type of rim you choose so you're not necessarily missing out on anything by choosing a forged rim.
Most forged rims last around three years which is a steal for some. Of course, the outcome depends heavily on how the wheel is used when looking at forged rims for sale.
Caring for Forged Rims
One of the top factors in prolonging the shelf life of your forged rims is wear and tear. There are certain things to look out for when you have forged rims.
One of the most critical is hairline cracks. If you're racing, these can make or break the shelf life of your forged wheels.
These wheels are much stronger than the average rim. They're going to come at a larger diameter (think 17 inches minimum) to support more powerful muscle cars.
Make sure the car you're buying forged rims for makes sense for the high load rating. For example, Ford Mustang GT4 race cars or a Porsche GT3 are both an amazing option for forged rims.
You won't need to spend your hard-earned money on forged wheels with a small, lightweight vehicle. Consider a cast wheel instead of you don't need the high load rating of a forged rim.
In general, if you're inspecting your forged rims on a regular basis, you won't have any issues with knowing when to replace them since the wear and tear will be evident.
Do Forged Rims Make Sense for Me?
If you're looking for something highly durable, sleek, and ready to perform at top speeds, forged rims are your go to.
But there are a few scenarios where forged rims don't make sense. Keep these in mind for both safety and financial reasons.
You Drive a Lot 
Forged rims will encounter wear and tear. This point is important because of the emphasis always placed on their solid strength.
They're not a flimsy piece of material that can easily be replaced. That means you might need to skip forged rims if you put a lot of city miles on your car.
The constant stopping and starting or driving through potholes puts unnecessary stress on your wheels. This isn't bad in and of itself because the wheels can take the beating.
It's more of waste that the performance isn't relevant to why you bought the rims. Forged rims are a type of premium tire.
They perform well in specialized tasks like racing or if you're doing a lot of car shows. Skip getting forged rims if all you're doing is picking up the kids from carpool each afternoon.
They won't get the love they deserve, but will still have to be maintained as if you were drag racing every Saturday night.
Money is Tight
Any muscle car enthusiast will count wheels as a lifestyle necessity. Yet, in real life, forged rims just won't help you put food on the table for your family.
Skip the argument with your wife and put your money toward emergency savings if money is tight. Forged rims won't last long relative to other major expenses in your life.
Your mortgage or rent provides much more return on investment than a set of wheels. Hold off until you've got some extra spending money to get the right forged wheels without worry about going broke when its time to replace them.
Specialty Forged Rims
You can get the perfect forged rims and still not feel entirely happy with your muscle car style. This can easily happen if you don't choose an experienced vendor who knows how to fit the rims perfectly to your vehicle.
There are some cars that just don't benefit from forged rims. Weigh the pros and cons of forged rims before footing the bill for such a high expense.
For more information and tips, visit our blog for updates.
Donate To Fast Muscle Car
We spend a lot of time bringing you muscle car content. If you would like to donate something to help us keep going, that would be fantastic.