Best Muscle Cars
Why the Return of Muscle Cars Signals Detroit's Rebirth
By
|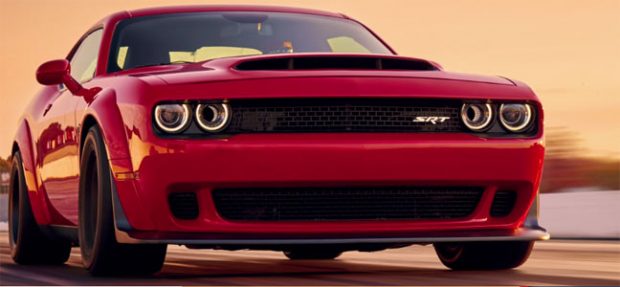 Why the Return of Muscle Cars Signals Detroit's Rebirth
Ok, purists might not like this article.  After all, the golden age of the muscle car spanned from 1966 to 1968.  That was almost 50 years ago and for many people, you can't own a true muscle car unless it comes from this era.
Now, there is something to be said about American power from the late 60's and even a few cars from the early 70's.  But to many, they see what is going in Detroit today as the rebirth of the muscle car.
I know this is sacrilegious for and many purists will move on to the next article.  Even though these are new cars, they are still muscle cars – loud, American cars.  So, don't get your panties in a bunch snowflake, read on and see why the return of the muscle car signals Detroit's rebirth.
Why now?
For starters, the combinations of the energy crises of the 1970's and the flood of imported cars did a lot to bring the era of the muscle car to an end.  While this was a boon for collectors it meant that millions of Americans have never had the chance to drive a car with 600 horsepower – something that breaks off the line faster than the speed of sound.
What has changed?  Well, technology has caught up with the need for speed.  I am not talking about hybrid drivetrains or self-driving cars.  But Detroit has found a way to make its muscle cars less thirsty while improving the overall quality of the cars it builds.
This can't be overlooked.  Sure, a 1970 Dodge Super Bee 440 is a bad ass car but let's be honest, owning one of these means that you needed to know an Allen wrench from a one-inch drive socket.
You get my point, these cars needed constant maintenance. This means that you either needed to have a fully-kitted garage or a friend with one.  While this be part of the attraction of owning a muscle car, not everyone can be a gearhead.
However, the new generation of muscle cars are a direct product of Detroit's 30-year commitment to improving quality and this means that owners can drive their muscle cars without spending hours every day under the hood.
Which Are the Options?
Now imagine that you have been injured in a truck accident and as part of the settlement, you receive enough money to purchase a new car.  Why buy another truck?  Instead, broaden your horizons and get yourself a muscle car.
First up is the Dodge Challenger.   While the Challenger was a late entry to the original ranks of muscle cars in the 1960's it definitely made its mark.  Lucky for us the new Challenger keeps much of what made the original version so sought after.
Another plus is that the revamped Challenger is a full-sized car, though this does not diminish its power or sportiness – check out the Dodge Demon.  Instead, the size gives it gravitas, making it seem even more foreboding when compared to the revamped Camaro and Mustang.
How is this possible?  The revamped Challenger comes with a Pentastar 3.6-liter, V-6 engine.  This is a smooth and quiet motor which produces 305-horsepower.  This is just the base option and if you are willing to spend a bit more, then you can go for the 376-horsepower V-8 HEMI version.
Another car which is leading Detroit's revival is the new Ford Mustang.  While this car has gone through a few design changes over the years, the good people at Ford are finally bringing it back to when the car was at its best.
This includes a 412-horsepower version and the Shelby GT500 – a 5.4 liter, V-8 monster which produces up to 550 horsepower.  In fact, the new Shelby is one of the reasons why the current version of the Mustang has become an instant classic.
If the GT is a bit out of your budget, then you can go for the Boss 302.  This derivative of the new Mustang weighs in with a 5.0-liter, V-8 engine that produces 440-horsepower.  This car might be slightly less powerful than the Shelby but it more than ready for the strip.
Saving the best for last, we have the retooled Chevy Camaro.  While this car went away in 2002, GM decided to bring it back in 2009.  This turned out to be a great idea as the car has quickly become one of the reasons why GM, and Detroit, are rising from the ashes of the great recession.
While there are other models to choose from, the end all be all the new Camaro is the 550 horsepower ZL1.  This car is fast and has not only been used as the pace car in the Indianapolis 500 but it has also been featured in the Transformers movie series.
These are three great cars and they prove why Detroit is back but the list doesn't end there, another new age muscle cars include the Dodge Charger.  While you might be a purist, you can have your cake and eat it too.  Keep your classic muscle cars for the shows and get a new muscle car to drive around town.
Donate To Fast Muscle Car
We spend a lot of time bringing you muscle car content. If you would like to donate something to help us keep going, that would be fantastic.